Mitski: A Front Row Experience
A look at popular Alternative/Indie artist Mitski's concert in Louisville!
Recently, I was able to see one of my favorite artists, Mitski, in concert. I grabbed some tickets as soon as they went on sale back in October 2021, thrilled that she was going on tour. Although Mitski sings primarily sad songs, she is such an incredibly raw performer that some friends and I drove to Louisville to witness her for ourselves.
Mitski was my second most-listened-to artist of 2021, so being able to see her in concert was like a dream come true. The show was amazing and exceeded my expectations. One of the best things about this tour is that Mitski's setlist includes songs from all of her albums, not just her recent one, Laurel Hell.
Along with the wide range of songs that Mitski provided, she also did her own choreography. Although it was nothing elaborate, Mitski danced back and forth on the stage while performing simple yet effective hand gestures relevant to the song she was currently singing, highlighting the deeper meaning of her music. She even fell to the floor a few times as the lights flashed colors on the beats.
Below are several photos from Mitski's concert at Old Foresters Paristown Hall in Louisville.
Leave a Comment
About the Contributor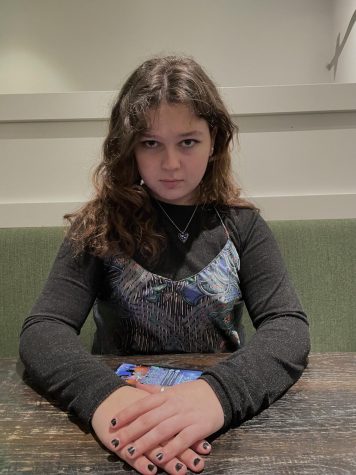 Arissa Keith, Staff Reporter
Arissa Keith is a senior at WCHS and this is her third year on The Jacket Journal staff. She plans to write about politics, student life, and review movies...