The Newest Release Coming To… Everywhere!
The shortly awaited album by rappers JPEGMAFIA and Danny Brown. Is it worth a listen?
SCARING THE H***, By JPEGMAFIA & Danny Brown
The newest and only release from collaborators JPEGMAFIA and Danny Brown, SCARING THE H*** is a hip-hop album that uses very intense and hardcore beats and delivery. Beats range from strong drums to sometimes a very smooth, flowing beat. The rapping features the higher-pitched voice of Danny Brown and the clean flow of JPEGMAFIA. The only feature on the album comes from up-and-coming hip-hop artist, Redveil. This feature is on the song "Kingdom Hearts Key". Redveil flows over the beat on this track very well, making it one of my favorites on the album.
This album holds itself as an early contender for hip-hop album of the year, and for me, the album of the year in all genres. Lil Yachty's early release of Let's Start Here was the front-runner before this but SCARING THE H*** just does everything right. I thoroughly recommend giving this a listen, although it may seem hard to get into at first this album is a great intro to all of JPEGMAFIA and Danny Brown's music. And for recommendations on certain songs, I like all of them! But for certainty, Where Ya Get Ya Coke From, Orange Juice Jones, Kingdom Hearts Key, and HOE (Heaven On Earth) are my top favorites.
Leave a Comment
About the Contributor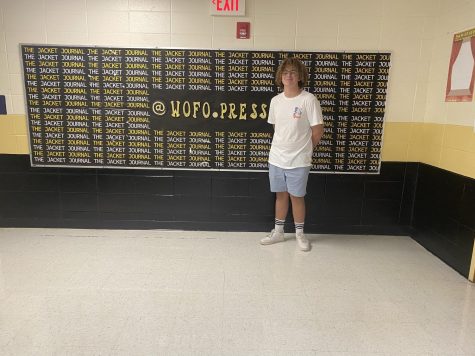 Jonah Savage, Staff Reporter
Jonah Savage is a junior this year at Woodford County High School. This is his first year writing for the Jacket Journal. He works a part-time job at Falling...