A Hidden Gem Of Lexington
A look at CD Central and SQecial media, stores featured right on UK campus.
Hidden right in the middle of the University Of Kentucky campus is a small group of buildings with a few really cool stores. CD Central and SQecial Media have both been hidden gems in Lexington for a while. CD Central, which opened in 1995, specializes in CD record sales. While mainly holding rock and alternative music, they also carry hip-hop, country, indie, Rnb, and other wide varieties of music. SQecial Media, on the other hand, carries a wide variety of, well kinda everything! From incense to candles, to small little statues and trinkets, they will surely have something that catches your eye.
Starting with some background info, CD Central has been a main, well-known spot in Lexington for 28 years. they are the oldest and largest independent standing music store in the city. They are the founding member of the Alliance of independent music stores or AIMS. They are also a part of Lexington's buy local campaign, Local First Lexington. As for SQecial Media, the store originally opened up in 1972, in a separate location where the UK student parking garage currently stands. The original owner was David Adams. When he opened the store, he hoped to build a place where anyone could come to find everything, as well as nothing. He sold unique books, metaphysical supplies, and just little trinkets to catch your eye. The store remained in this location for a while as well as opening a sister location where CD Cental currently is, although not the same building as at the time it was just a little white Victorian house. This location benefitted from its spot, but a quarrel with the landlord shortly after forced them out and the sister location no longer remained. Then when the landlord's new tenants didn't live up to his standards, he asked SQecial to move back in. Then, in 1980, they moved one last time into the current building at 371 S. Limestone. They packed up the little Victorian house and moved next door where at the time, they took up the entire building. In modern-day, the building is occupied by a Korean restaurant, Han Woo Ri, and a vinyl record store, The Album is in the basement.
I have obtained most of my personal CD collection from CD Central. They have a vast selection of used and new CDs as well posters and T-Shirts. I highly recommend doing business with them because they have prices that no other spot in the area can rival. All the chain stores that carry CDs and vinyl are much more pricey.
SQecial media has been a place I've shopped for years now. My mom introduced it to me and although as a kid I couldn't appreciate most of their selection, even their small isle of little knickknacks and toys was enough to keep me coming back. Now, I shop there for their wide selection of incense, books, posters, and other little sit-abouts. If you are ever in the area, even if you don't need anything in particular, you should stop in and check out what they have.
As a little bonus, I thought I would create a small playlist of some songs off of CD's I bought from CD Central. Enjoy!
Leave a Comment
About the Contributor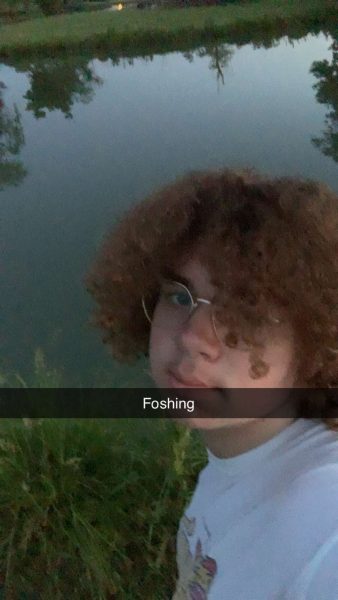 Jonah Savage, Editor
Jonah Savage is a senior this year at Woodford County High School. This is his second and final year writing for the Jacket Journal, this year as an editor....