Little Cheerleaders Making Big Moves
A group of 4-13 year old girls and boys help the high school cheerleaders with a game on senior night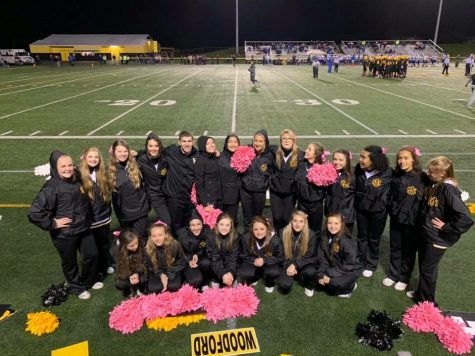 On Saturday, October 20th the Woodford County cheerleaders hosted a cheer camp for elementary school through middle school students. This was an option to help prepare these kids for a high school game where they had the opportunity to cheer with the high school cheerleaders.

There were about 40-50 girls and one boy at the clinic, and there were about 5 events at the cheer clinic that the kids participated in along with sideline cheers, which are simple fast cheers that you use at games. There was a dance class, where the kids learned a fast and upbeat dance. There was also a big cheer class, where there was about a 1-minute floor cheer that the high schoolers taught the kids. A stunting class was also included, where the girls and boys were able to learn about stunting with the girls and be able to strengthen and lift other kids, and lastly a tumbling class, where they could learn cartwheels and also basic skills which were taught by the high school cheerleaders.

"

I love getting to help all the cheerleaders, they all look up to us and it's just an amazing feeling."

— Ashley Jordan

¨

The clinic was held by head coach Tasha Richardson. The coach said, ¨ The annual clinic we hold is a very important day, not only for us to get our fundraising help, but also for each of those girls and boys who attend.¨ This cheer clinic all around is hard work, but to see each child happy and smiling is worth the hard work. All the cheerleaders and coaches work very hard to put these activities together. So it will be fun for all the girls and boys,  Chauntel Jackson (10), a cheerleader, said,¨
This is a lot of hard work, we have to take care of each of the cheerleaders there, and we all have to make sure everyone is safe during the actions and to also make sure there are no safety risks.¨
Cheerleaders do this clinic too, of course, help young girls and guys get their fun in. However, they also do this to raise money for their annual Disney world trip, which they are reigning champions in. The cheerleaders don't gain any profit from the school in their activities, so they have to do fundraisers every year to be able to compete and get extra money for shirts, and buses for their competitions. The clinic like this is overall very important for these young girls and boys, but also the highschoolers.
About the Contributor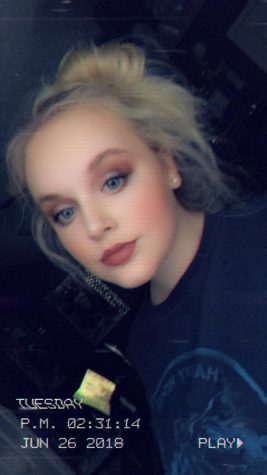 Grace Coffman, Staff Reporter
Grace Coffman is a sophomore, and this is her first year working with The Jacket Journal and being part of the staff. When she isn't in school, she can...