Cheer Jackets 22-23
The 2021 state champ's season is looking a little different this year than it has in the past. Coached by Tasha Richardson with hopes of growing the program, the team is made up of a junior varsity and varsity team this year.
Another 6th-grade and middle school team will also be competing this year but they will not be a team that travels out of state anymore. "They will be more of a learning, feeder program," says Coach Richardson. Tasha Richardson will be helping to coach the middle school team as well.
Due to the new JV and Varsity teams, 7th and 8th graders are now able to compete on the high school team, giving them opportunities to learn and gain more experience by cheering with the older girls.
We also welcome the previous middle school coach, Jessica Coleman as well as Kennedy Geilar and Alex Sharp as the other high school coaches.
The Cheer Jackets are competing in a Gameday routine in which they hope to win state again with, along with a 2.5-minute routine, which they have not competed in since 2020. They will be competing at UCA regionals, KHSAA regionals, KHSAA state, and UCA nationals this season.
Varsity Cheerleaders: Addison Caudill, Alexius Caudill, Allison Meza, Alyssa Kemper. Amanda Purvis, Anna Taylor, Ashlynn Gampper, Aubrey Kemp, Bailee Brummel, Bailey Jackson, Bella Toomey, Delaynie Shuck, Kaitlyn Cable, Kaylie Popp, Maddie Bourne, Mattie Robinett, Olivia Cassidy, Reese Divine, Reese Nickels, Riley Green, Riley Spears, Ryan Keith, Sarah Bradley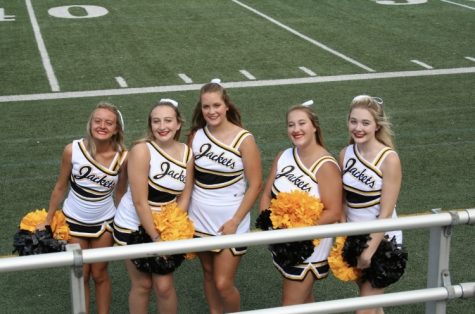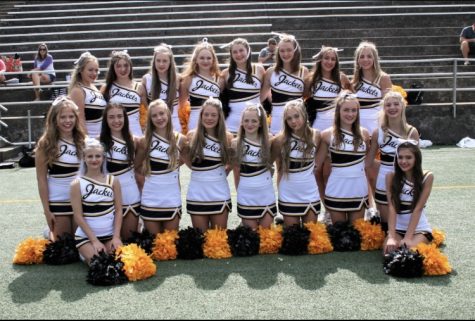 (2022-23 Seniors)                                                                                                     (2022-23 Varsity)
Junior Varsity Cheerleaders: Abby Crowe, Addison Justice, Addyson Kelty, Avery Traugott, Bella Bracco, Bethany Cline, Chloe Richardson, Collins Conell, Darby Carpenter, Emma Metzger, Emma Padgett, Hadley Prather, Hadley Switzer, Jordan Evans, Josie Banta, Journey Cushingberry, Kennedy Merriman, Layla Raines, Madison Montgomery, Maggie Shyrock, Marcella Harrison, Mia Montgomery, Rebecca Jetton, Reece Brookshire, Taylor Cross
Leave a Comment
About the Contributor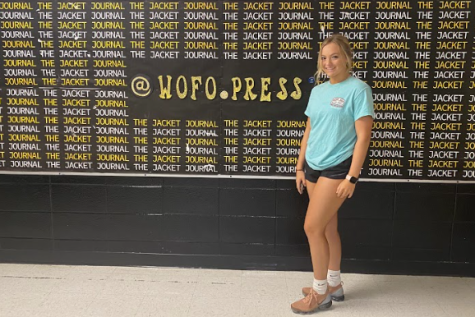 Ashlynn Gampper, Staff Reporter
Ashlynn is a Junior at Woodford County High School. This is her first year writing for the Jacket Journal. She is a Varsity Cheerleader and an athlete...