Wofo Cheerleaders Take On Disney
Two Woodford County cheerleaders go to Disney World for Thanksgiving Break.
Fellow Woodford County Cheerleaders Kennedy Geilear (12) and I, Grace Coffman (10) went to Disney in November to cheer in the annual Thanksgiving Day Parade in downtown Disney. We both have cheered since our 6th-grade year in Middle School. In the summer of 2018 the middle school and high school cheer team had a home camp with UCA (Universal Cheerleaders Association).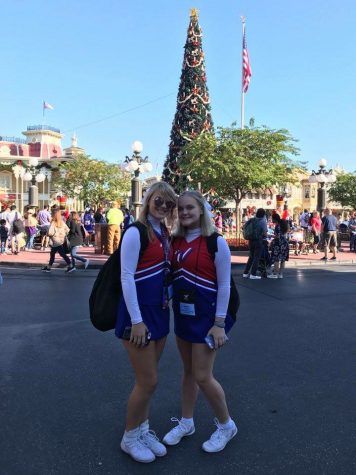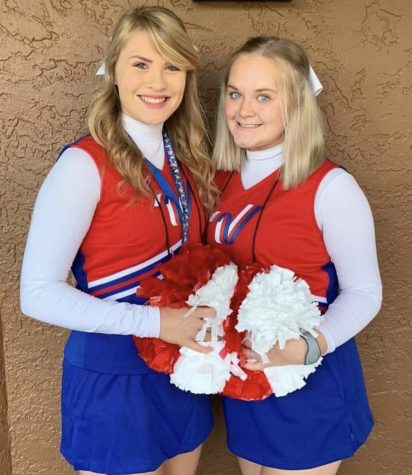 While the teams attended the home camp they all get to learn a lot more about cheer as a sport and connect together as a team, but a selected few also try out for All-American. Becoming an All-American cheerleader is every cheerleader's dream no matter what their age is. How you try out to become an All- American, is a cheerleader does a cheer and a dance, and it is judged by a staff member, which only 10% of cheerleaders make. The All-Americans for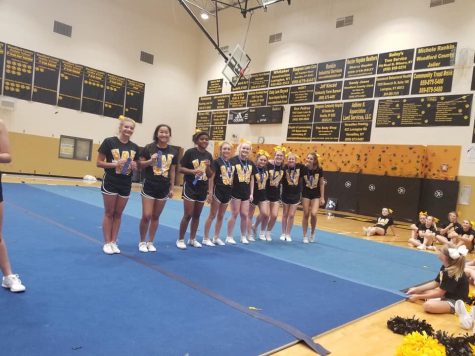 WCHS are — Freshmen Jeni Elder, and Rayjana Howard, Sophomores Grace Coffman, Maddie Hall, Emilie Rice, Sarah Chappell, and Ali Parker, lastly Seniors Kennedy Geilear, and Kylie Elkins, but only two girls attended the parade.
Kennedy Geilear and I cheered on team Mickey the Wednesday before Thanksgiving day. The practice for all the girls was held that morning at 7:30 and we met at the Magic Kingdom at 12:00 for the grand parade. Thousands of people come to watch these parades each day. On Wednesday, the cheerleaders were notified that 70,000 people came and on Thanksgiving Day 100,000 (Maximum Compacity) people showed up to watch the parade.
¨It was a good overall trip- and I am so proud to be an All-American and be a part of such an amazing experience.¨
-Kennedy Geilear