Cheerleading Through Time
Take a look at the jaw-dropping sport of cheerleading and its history!
The anti-climactic event of yelling at sports players has actually become the onset of the radical sport of cheerleading. Cheerleading roots are very connected to American Football, leading all the way back to 1869 where the sport of cheerleading was first introduced in a game between Princeton University and Rutgers University.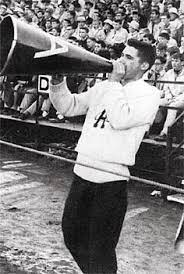 The Beginning Of Cheer
The showcase of cheerleading began in a college game located in New Jersey between the schools Princeton University and Rutgers University. It is very common to imagine women in skirts waving around pom-poms, however, it all started with male students. Male students were introduced to cheerleading at this game, and years later started an all-male pep club. Johnny Campbell, an attending student at the University of Minnesota, took school spirit into his own hands and created the first organized cheer, yelling: "Rah, Rah, Rah! Ski-U-Mah! Hoo-Rah! Hoo-Rah! Varsity! Varsity! Minn-e-so-tah!"
Minnesota carried on the legacy of cheerleading in 1923 when women were first allowed to cheerlead. Cheerleading was now more than a megaphone and chanting, it advanced with tumbling skills and stunting. An increase in female cheerleaders was not until the 40's when men were deployed to fight in World War 2.
Cheerleading Emerges Into Popularity
Cheerleading in 1974 was very radical because John Webb founded the UCA (Universal Cheerleading Association). Just a year later, in 1975, cheerleaders incorporated music, creating the first-ever cheerleading routine.  Three years later, in 1978, people had the opportunity to see collegiate-level cheerleading on television.  UCA is now known to be Varsity Spirit Corp. UCA hosted the first live television cheerleading competition in 1982. This decade was huge for cheerleading, it was promoted so universally that schools across the globe began to offer cheerleading programs.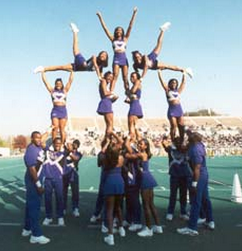 Cheerleading in the 2000s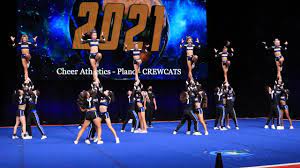 Competition is very popular within cheerleading in this decade. Hosted in Walt Disney World, USASF hosts the first-ever Cheerleading Worlds Championship in 2004. The competition hosted 14 of the top recognized teams from around the world to compete for a World Championship title. It has become one of the biggest competitions in cheerleading and has been held yearly since.
Cheerleading Today
Today, cheerleading is more radical than ever before! Routines consist of utilizing difficult skills, expert stunting, and never seen before tumbling and choreography. Competition between teams has influenced such a rise in difficulty and innovation in routines. Cheerleading today has peaked and has become such an admirable sport!
Leave a Comment
About the Contributor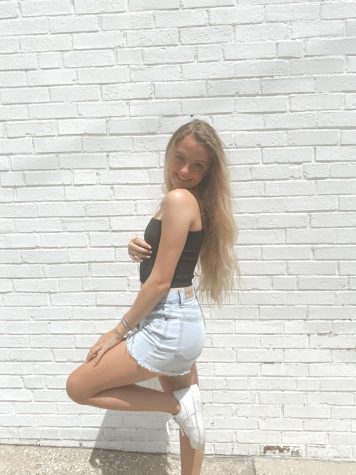 Isabella Toomey, Staff Reporter
Isabella Toomey is a junior at Woodford County High School. Some of Bella's favorite things about Woodford are attending local sports games and growing...