Cheering Their Way Back to Nationals
An update on the high school cheerleaders as they start a new season as national champions
The Woodford County cheerleaders are making their way back to ESPN worldwide sports complex in Orlando, Florida around February of 2019. The cheerleaders' season has been in full swing since May. There have been endless hours of practicing every week to be competitive this year and win another national title. The students and spectators only see them under the lights, but the cheerleaders are working hard. At the football games, you can find the cheerleaders stunting, tumbling, and doing catchy cheers to get the students more involved.
Destonee Gill (9) said, "I think the cheer team will do great this year, we are putting our best foot forward and doing our best to become a 2x National Champion."  The cheer team is conditioning at cheer making themselves stronger, and also making a difference in how the students at the school view cheer. The cheerleaders have new additions of freshmen but with that, they have lost some cheerleaders from the previous year.
"
Teamwork makes the Dream work!"
— WCHS Cheerleaders
Fellow freshman Rayjana Howard also feels the same way, as she said, "As long as we work hard we can become a great team, to be able to do a great repeat that the high school had last season." The cheerleaders are one big family, considering they spend most of their time together, getting better and better each week.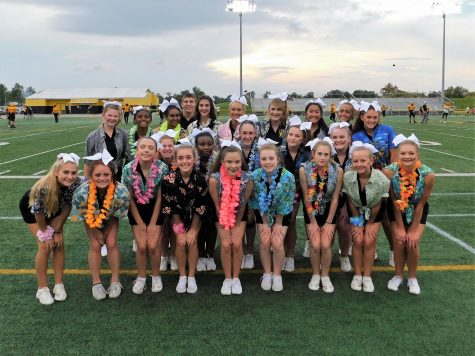 The competition season for the cheerleaders starts in October this season, where they go against other small varsity teams around the state. There are two divisions where they are competing in this year, the 2 1/2 minute routine, and the game day routine where they show content they would show at football games. That's where the Cheerleaders their National Title. Cheerleader Kennedy Geilear (12) said, "Cheerleading is an amazing experience to have, you meet so many people and it's like cheering with 25 of your best friends. A lot of sports are not like this, we spend all day together at school and spend up to 5 hours together at games and practices depending on the day, and I know the team and I are excited to get a repeat of last year and win another white jacket." The cheerleaders are wanting to work hard every day and dedicate their time to making themselves better. Like most of the cheerleaders say–"Teamwork makes the Dream work!"
About the Contributor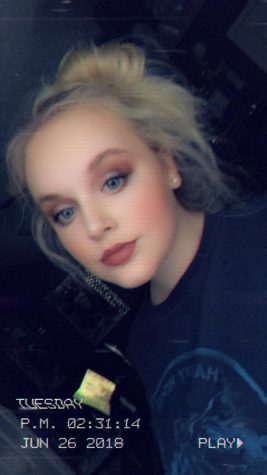 Grace Coffman, Staff Reporter
Grace Coffman is a sophomore, and this is her first year working with The Jacket Journal and being part of the staff. When she isn't in school, she can...