Woodford takes on Powderpuff
On October 20th, the first Powderpuff game in Woodford county was held. For those who don't know, powderpuff is a game played by high school students, giving an opportunity for boys to be cheerleaders and girls to play flag football.
The game was held one day before the annual homecoming game after the homecoming parade at the stadium. Two games were played, Freshman vs Sophomores and Juniors vs Seniors. Each game had 4 quarters with a running clock, a 10-minute halftime, and timeouts. The coaches were all members of the football team. The seniors won 21-0 and the Sophomores won after an intense game, going into overtime.
Sam Padgett, an offensive and defensive player says," I really enjoyed it. The coaches, Grant and Tristan were really great coaches, along with the others. I also liked bonding with the girls and just doing something fun by starting this tradition." Her favorite part was getting to try something new and playing with people she didn't know very well as well as getting to form close friendships within her senior class. The seniors came in as the underdogs and Sam told us," It felt great to win, and winning 21-0, was an amazing feeling and I understand how the football team feels when they win." In her opinion, some of the coaches were a bit over the top when it came to warmups and took it a little too seriously, but in the end the coaches had fun with it and so did they. To her, the team was a great mix of good athletes and people who worked very well together even when they had a few disagreements on the calls with Coach Johnson.
Jeremiah Dale, one of the Junior team's coaches gave us another perspective, saying," We got played, they cheated, the refs were paid off, it wasn't a fair game, and they bullied us." He did, however, enjoy the aggression his team showed and the hits they laid out. Jeremiah was not a fan of the multiple sideline fouls called even though he claims," I didn't step on the sideline." He still thoroughly enjoyed cheering on his team from the sideline even though it meant he broke his pink clipboard… All in all, the students and coaches all had a great time trying something new and possibly starting a new homecoming tradition.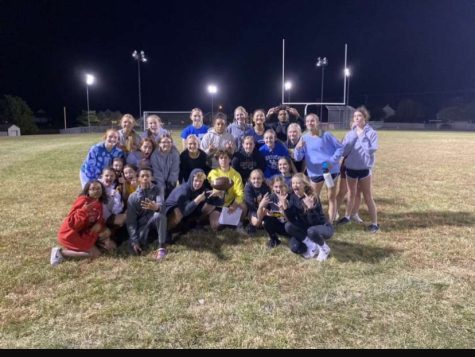 Freshmen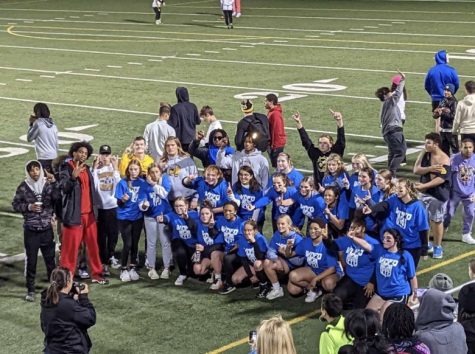 Sophomores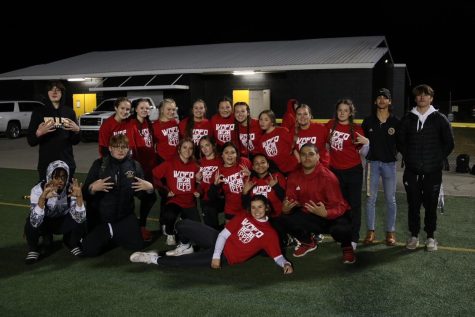 Juniors (Photo creds- Elaine Bailey)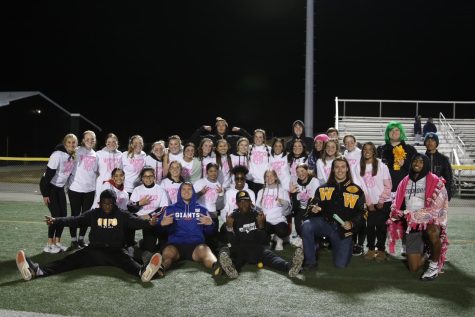 Seniors (Photo creds- Elaine Bailey)
Leave a Comment
About the Contributor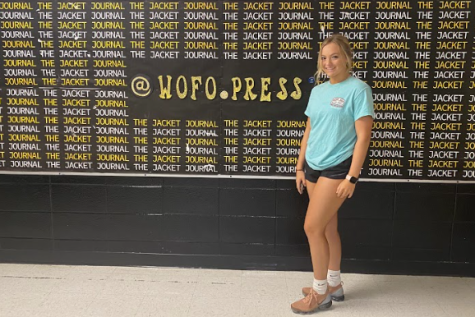 Ashlynn Gampper, Staff Reporter
Ashlynn is a Junior at Woodford County High School. This is her first year writing for the Jacket Journal. She is a Varsity Cheerleader and an athlete...