Build A Problem: An Album of Bittersweet Life and Introspection
Take a look at (and a listen to!) Dodie Clark's (dodie's) first studio album, Build A Problem, before she kicks off her North American tour.
In my opinion, Build A Problem gets:

(5/5 stars)

Released on the 7th of May this past year, dodie's Build A Problem is an album that is beautifully honest about the human experience, growing in womanhood, and building a better self without prompting. While listening, dodie undoubtedly writes for herself, and her lyrics show an unwillingness to conform to a blueprint of commercial viability.

Starting as a Youtuber, dodie built an impressively large fanbase through uploading their original songs, covers, and vlogs on their channel, doddleoddle (and doddlevloggle). Especially raw yet understated, dodie's tracks have filled my yearly-top 100 songs for almost 6 years now.

My favorite track on Build A Problem is definitely Track 5, "Special Girl". A commentary on the life of the early-20s, this track is all about accepting yourself, even if you feel unlovable. Playful and almost-manic, "Special Girl" is a song which embodies the feelings of 'F—- it.' (Something I can definitely appreciate).

doddleoddle

A unique aspect of Build A Problem is its interconnecting 13-piece string section which begins in Track 6, "Rainbow", and ends with the last track on the non-deluxe album, "Before the Line". These last 6 songs flow into one another seamlessly, floating from theme to theme. The confidence and love present in Rainbow, for example, is twisted by the orchestration of "?" into the unhealthy self-consciousness (and sickly sweet regrets in the bedroom) shown in "Four Tequilas Down". dodie herself felt it was important to keep these tracks together, telling in an interview with ourculture that they wanted to allow the singles of the album to lead the listener down, into the more-dramatic depths, gradually.

Overall, if you find yourself seeking an acoustic, generally-soft-toned artist coupled with raw, poignant, and unexpectedly in-depth lyrical prowess, or if you enjoy artists like Lizzy McAlpine, Conan Gray, Ricky Montgomery, chloe moriondo, or Phoebe Bridgers, dodie is certainly someone to check out.

Make sure to give this album a listen, and put your own star rating in the comments!
Leave a Comment
About the Contributor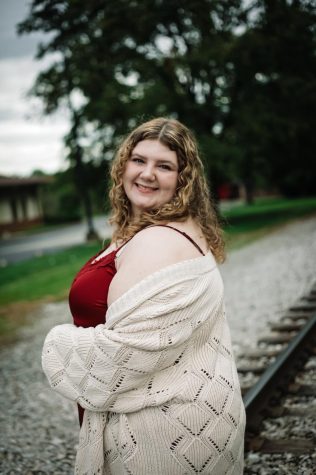 Willa Michel, Editor, Staff Reporter
Willa Michel is a senior at WCHS, and this is her second and final year writing and editing for The Jacket Journal. Willa is a member of the CKYO Symphony...