Midnights (Jacket Journal Edition)
Question…? Do you like Taylor Swift? If so, read below for a look at her newest album.
On October 21, 2o22, Swifties were -bejeweled- by pop star, Taylor Swift's, newest album. Midnights as described by Swift, "tells the stories of 13 sleepless nights scattered throughout my life." In just 3 weeks, Midnights has made Taylor Swift the first artist in history to fill all 10 spots on the Billboard Top 100, broken the record for Spotify's most streamed album and artist in a single day, and surpassed 3-million sales worldwide. Midnights initially contained 13 songs when released, but when the clock struck 3 a.m, fans were surprised with an additional 7 songs. Midnights is filled with themes of self-loathing, uncertainty, and nostalgia making it relatable for fans around the world.
Combined, we have listened to midnights over 600 times. Though we consider Midnights a no skip album, the songs Sweet Nothing and Would've, Should've, Could've caught our attention for their crucial messages and unique sounds.
---
In our opinion, "Sweet Nothing" is the most meaningful song on the album. The simplicity of the lyrics leave it up to listeners to decide how they want to relate to the song. This song reminds me of the feeling you get when you're completely comfortable with someone, although, this song can mean so many things to so many different people which is what I love about it.
The song starts out with Swift describing an interaction where she notices that someone close to her kept a pebble that they picked up together earlier in the year. This is a perfect example of how this song represents feeling secure in a relationship and feeling like the person you're with is genuinely committed to you. This theme stays consistent throughout the song as Swift sings in the chorus, "They said the end is coming/Everyone's up to something/I find myself running home to your sweet nothings/Outside, they're push and shoving/You're in the kitchen humming/All that you ever wanted from me was sweet nothing". These lyrics impact listeners because they highlight the sense of comfort that people are able to bring to eachother even when the world is discouraged.
---
Some artists go for a softer and more settling song to wind down the album, allowing listeners to leave with a sense of comfort and security: Swift does the opposite of this. She leaves the hardest-hitting song on the album at track 19/20, striving to leave the message of Would've, Could've, Should've fresh in listeners' minds. This track highlights the effects that the relationship she had with another hit singer, John Mayer, when she was 19, and he was 32.
Throughout the song, Swift relishes on what could have been if the relationship never happened. In the first verse of the song she sings, "If I was a child did it matter? If you got to wash your hands". Mayer has never been held accountable for his actions, though many songs have been written about him, and he was able to just "wash his hands" of the situation, making Swift resent him even more. "Give me back my girlhood, it was mine first" has to be the most powerful lyric in the song. Swift almost screams this towards the end of the song, truly emphasizing that her innocence and childhood were stripped from her during this relationship with such an older man. This song has become one of the most streamed on the album and has inspired many fans to come foward with their own experiences with grooming and relationships with power imbalances.
---
Midnights is the perfect combination of love, anger, and revenge, making it an easy listen for any mood. Collaborators, Jack Antonoff and Lana Del Ray bring an outside sound, making the album even more unique.
View Comments (2)
About the Contributors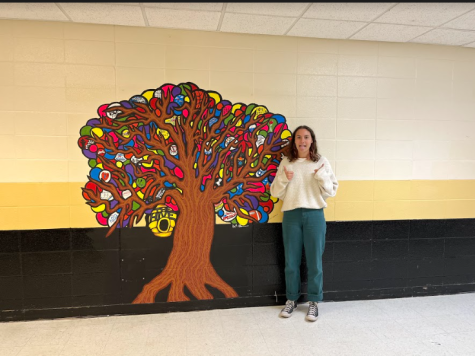 Logan Weaver, Editor, Staff Reporter
Logan is a senior at WCHS and this is her first year as an editor and her second year as a journalist for The Jacket Journal. In her free time, she enjoys...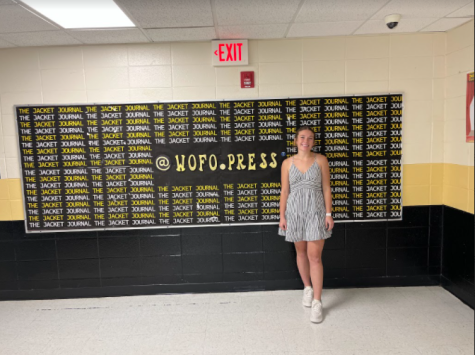 Lily Slayton, Staff Reporter
Lily Slayton is a sophomore at WCHS and this is her first year as a journalist for The Jacket Journal. In her free time, she enjoys going on walks, listening...