Three Things Anglers Can Do to Pass the Winter
Finding how to spend your time as an angler here in Kentucky can be very challenging in the winter. It is too cold to actually go out and fish, however not cold enough for lakes to freeze over and ice fish. So how does one keep themself entertained during the long and cold winter months? Here are the three things that I have found help pass the time until warm spring and summer days get me back on the water.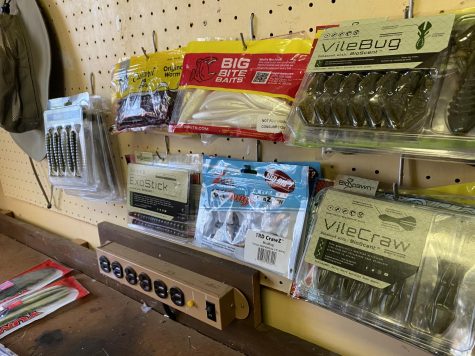 Purchase and Organizing Tackle 
The first thing I would say helps me from going crazy during winter as a fisherman is purchasing and organizing out new and old tackle. Some of the best places to go get tackle around here are Dick's Sporting Goods, Cabelas, and Sportsman's Warehouse. If you can't find time to go into these stores Karl's Bait and Tackle and Tackle Warehouse are amazing websites to buy new lures from quality and reliable brands. Once new tackle is purchased, I almost immediately start putting it in its right place. Organizing out my tackle helps me feel more prepared for the coming warmer days. The way I like to organize mine is by putting lures in trays that best fit a style of fishing. Having a pegboard is also great for hanging up soft plastics and keeping everything organized. 
Find New Waters 
Finding new waters to fish can be hard to do during the spring and summer. Who wants to find new stuff when your honey hole produces plenty of fish? But, when the fish aren't biting in the winter months, trying to find new and accessible waters is really easy. One of the most simple ways to find new water is to look at the map on your phone. It is as easy as finding blue blobs, making sure the land is public, and figuring out the best way to access the water. For people who want more information on said blue blobs, the app Fishbrain is a great tool for finding new water. Fishbrain maps out and shows you new fishing spots with logged catches from other users. The logs tell you what baits work best and the best time of day to go.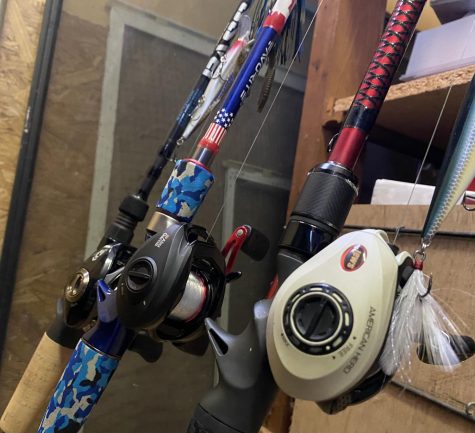 Maintenance 
Another important part of fishing that I feel doesn't get talked about enough among casual anglers is maintenance–specifically of reels. The reel is one of the most important components of fishing, and cleaning them is a perfect way to make sure you get the best out of your gear. Below are video links explaining and modeling the process of cleaning both spinning and casting reels.
FLAIR
Mystery Tackle Box
While waiting for long winters to end and waters to warm up can be an excruciating long couple of months for anglers here in the South, it can also be an excellent time to prepare oneself through these three suggestions above…along with helping take up some of that time until the glorious spawning season arrives in the spring.   
Leave a Comment
About the Contributor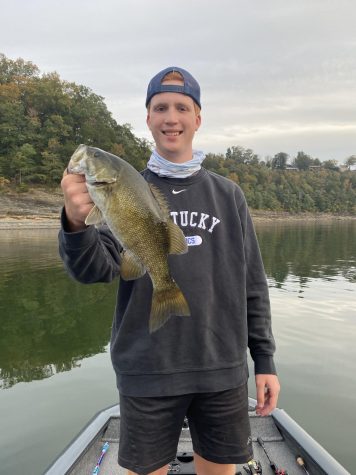 Mason Mefford, Staff Reporter
This is Mason's first year writing for The Jacket Journal; he is a senior at WCHS. Mason has played for the Woodford County boys basketball team for the...