Women in the Workplace
An interview with a young professional and early WCHS graduate, Riley Jerdon.
Riley Jerdon is my Restaurant Manager at Wallace Station, and has been working there for about four years now. Riley is an early WCHS graduate, and, as she's just received her associate's degree at the age of 19, I think her story is super inspiring and beneficial to all WCHS students. This interview features Riley's discussions about what her life looks like right now as a young professional in the Hospitality business, her future goals, and advice she's got for us as future employees and employers.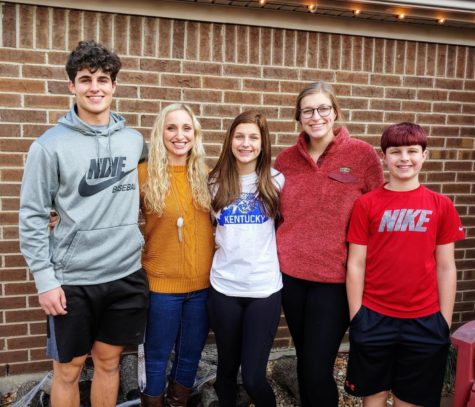 Tell me about yourself, who are you? 
"My name is Riley Jerdon and I am 19 years old. I was born in Fort Thomas, Kentucky, and moved to Versailles in 2nd grade! I have 4 siblings- 1 older sister, 1 younger sister, and 2 younger brothers. I went to Northside Elementary, then WCMS, and graduated from WCHS a year early in 2019. I have worked at Wallace Station since I was 15 years old and am now the Restaurant Manager. I started my Associates in Hotel/Restaurant Management at Sullivan University in September of 2019 and graduated just this week (March 2021)! I plan on starting my Bachelors in Hospitality Management in September. When I am not at work or doing school, I like to cook, bake, spend time with my friends, hang out with my family and dogs (and snake), and go on adventures! I got my first apartment in November. It is the upstairs of a historic building in Downtown Versailles! I absolutely love living by myself and having my own space! I am a very driven person and have worked hard to achieve my goals."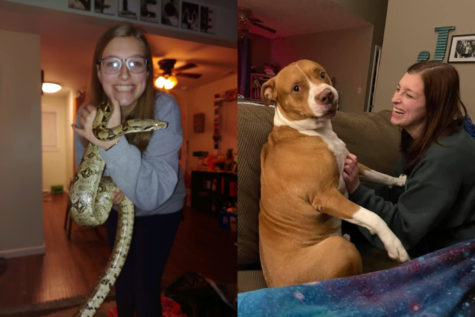 What does a day in the life of Riley look like? 
"When I was still in school, I was working full time and doing school full time. I am more of a night owl, so on a typical day, I would wake up around 10 to get ready and be at work by 11. I work until close- so I am usually out by 9 pm. Then I would go home and do school work until around 2 in the morning (I took 4 classes per quarter, so there was lots of work to do each week). Then I go to sleep and do it all again the next day. Now that I am done with school, my days look a little bit different. I still work full time, so my mornings have not changed. A typical workday consists of taking orders, making sandwiches, selling tickets, making schedules, placing orders, doing invoices, and managing all of the employees! When I get home from work, I like to start by tidying up my apartment so I can relax in a clean space. I will do some laundry, put away dishes, take out the trash, etc. I really enjoy cooking for myself, which is something I did not have time for when doing school. Now I try and cook dinner at home every night! I have been loving seafood recipes lately. To end of the night, I like to just lay in my recliner and watch my favorite shows. Right now I am loving 'The Sinner' on Netflix! "
What are some of your short-term goals? Long-term?
"My big short-term goal is to get my Bachelors in Hospitality Management! I will start my bachelor's in September and hopefully be done in 18 months! Once I get my bachelor's my plan is to move to Southern California! I have family who lives out there, and Southern California is a big tourist destination, so there are plenty of jobs in the hospitality industry. My long-term goal is honestly unknown. I know I want to be happy and successful. I know I want to have kids. But I am not set on which industry I want to end up in. Hospitality is a very broad term with a variety of sectors. I always thought I wanted to work in foodservice and open my own restaurant one day, but after completing my associate's, I have developed an interest in hotels-since that was a big part of my degree. So we will see where life takes me!"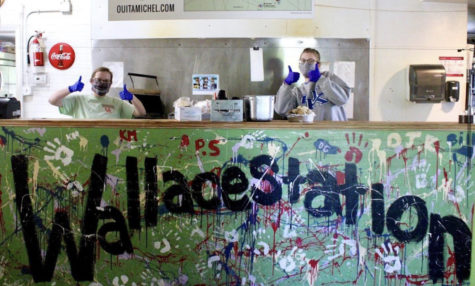 What was graduating early from high school like? Do you think it was beneficial?
"Graduating early was the best decision I ever made, but I am not saying it is for everybody. I always viewed senior year as a social year. At least in my case, I already had all of the credits I needed to graduate as a junior, so senior year had no academic benefits for me. I was not a very social person in high school. I had a few close friends, but I did not enjoy the dances or the sporting events or spirit weeks. To me that was all senior year would be, so I saw no point in staying for it. Graduating early is a little bit different than just graduating like normal after 4 years. You have to declare that you want to graduate pretty early in the school year. It then has to be approved by the principal and the superintendent. I had to have a meeting with Mr. Hawkins and explain to him why I wanted to graduate early and what I planned to do during what would have been my senior year. After it was approved, I had to take 3 different tests that I would have taken my senior year. Once I passed those, I was good to go! In my case, it was very beneficial. I was able to start my degree at the same time I would have been starting my senior year, and because I got that head start I already have my associate's degree at age 19! I would do it all again in a heartbeat."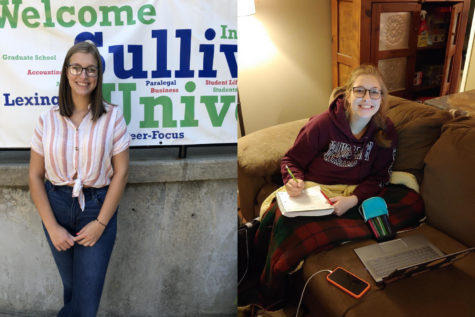 Tell me a little bit about your college experience. Was it different being younger than your peers? How has your experience changed thanks to COVID?
"I was offered a full-ride by Sullivan University and it was a school I had already been looking at because they are known for their hospitality program, so that is where I went. I started in person (pre-COVID) at the Lexington branch. It is a very small 'campus' that is only one building. None of my in-person classes ever had more than 20 students. I loved how small it was because I was able to build better relationships with my professors and my peers, and I felt like the professors were able to devote more time to students on an individual level. My experience was a little bit different, not only was I the youngest, but I was also the only student at the Lexington campus getting an Associates in Hotel/Restaurant Management. Many of the classes in my degree overlapped with the classes of those getting a culinary degree, so all of my classes were with culinary students. And something I learned was that a lot of people getting their culinary degrees are further along in life and coming back to school for more training or a degree change. In 3 of my in-person classes, the second youngest person was in their 30's, so it was definitely an adjustment from high school. I kept to myself for the most part and just focused on my education and there were never any problems! COVID obviously impacted my experience. After my third quarter in-person, we switched to all online. Online classes made it a lot harder to connect with professors and peers on a personal level. Sending an email and waiting hours for a response is a lot different than just raising your hand and getting an answer right away. The online schedule was as follows: get all of your work for the week on Monday, initial discussion posts were due Wednesday by midnight, and all other course work was due Sunday by midnight. This was a big change from in-person classes twice a week with specific deadlines. I really had to learn self-discipline. And while I would have loved to be in-person for my whole degree, I still feel like I learned a lot and will benefit from all of the courses!"
"
To those planning to enter the workforce young- prioritize your school and your happiness! You have your whole life to work."
— Riley Jerdon
Is there any advice you have for early-graduates, people hoping to enter the hospitality business, or those planning to enter the workforce young?
"I want to reiterate that graduating early may not be the best choice for everyone. If it is something you are interested in, I would strongly urge you to start talking to your counselors and family about it now, because it is a process! To people hoping to enter the hospitality business- start young! This industry is one you have to work your way up in. Every single restaurant and hotel operates differently, so in order to be successful and get to the top, you have to start at the bottom and learn how each business runs, while also learning the basic skills you will use at every hospitality job. If it is something you are interested in, get a job in a restaurant as a waitress or dishwasher just to get a feel for how it works! And talk to your FCS teachers, they will have lots of good information, or be able to direct you towards the right path! You have to make sure that you are not overworking yourself to the point where your school performance and mental health start to take the hit. School should always come first. Also, know your worth! Just because you are young does not mean you are inferior. Fight for what you are worth and do not let people mistreat you because you are young. I hope someone can find these tips helpful, and if anyone reading this ever has any questions regarding these topics, feel free to reach out to me! I would be happy to talk to anyone about these things!"
If anybody has questions for Riley or wishes to reach out, you can email her at [email protected]
About the Writer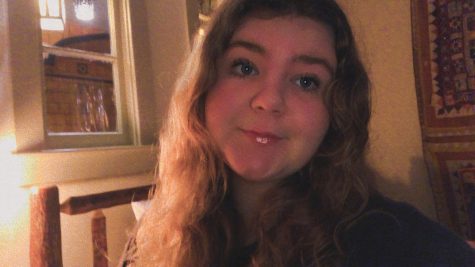 Willa Michel, Editor, Staff Reporter
Willa Michel is a senior at WCHS, and this is her second and final year writing and editing for The Jacket Journal. Willa is a member of the CKYO Symphony...