Lucia and Catie Waste Money
Our exploration of Fiverr and all that it has to offer for $10 or less
Hang on for a minute...we're trying to find some more stories you might like.
The Internet is an intriguing place. From online stores to video streaming platforms to placing a pizza order via emoji, it's no doubt that the Internet is our primary source of entertainment. Online retailers are extremely convenient for purchasing items or services and www.fiverr.com offers an array of both. Fiverr is a freelance service website where, for as little as $5, you can purchase customize-able videos, audios, or even incredible artwork. We saw Fiverr as an opportunity to promote The Jacket Journal in the most creative and quite frankly oddest way possible; and so we pursued the opporunity.
*DISCLAIMER* Products and services advertised on www.fiverr.com are NOT endorsed by WCHS or The Jacket Journal. This article is for entertainment purposes only, please use fiverr at your own discretion.
How It All Began
Intrigued by the recent popularity of the Fiverr website, our exploration began. From business advertisements and logo designs to personalized raps and dance videos, Fiverr offers all kinds of weird and wonderful. We then made the executive decision to do what we do best: waste money. With a budget of $10 and no real plan, we began looking for the best creators to advertise The Jacket Journal.
When the hunt for the perfect five dollar video began, our hopes were extremely high-entirely too high, in fact (as we discovered later). Unfortunately, what the originally promised five dollar fee could cover was less than ideal as many creators raised the prices of their services due to high demand. However, with a stubborn budget, some time-consuming exploration, and a newly open mind about what we were actually looking for, we started the next leg of our search.
The Process Of Purchases
As our search came to a close, we had narrowed our choices down significantly; and while our final findings were odd and certainly unexpected, they offered an excellent representation of the unique spirit of Fiverr. It was time to move on to (arguably) the most important aspect of the entire process: script writing! While the creator will produce the final video, practically every other aspect is up to the buyer. Our scripts were simple while still getting across our primary motive: promoting The Jacket Journal!
After many, many difficulties regarding payment to Fiverr and multiple days of waiting in confusion, our orders were on their way; All that was left to do was to wait and see how our efforts had turned out..so, what do you think? Was it worth the $10?
Check out the $5 Audio Clip from Fiverr Here:
Kermit on The Jacket Journal
About the Writer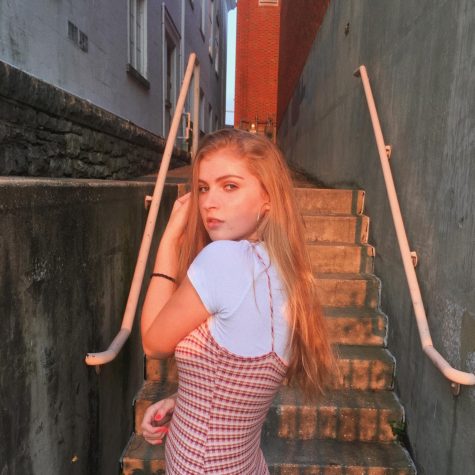 Catie Heerman, Staff Reporter
Catie Heerman is a Junior at Woodford County High School. In her spare time, she enjoys doing makeup, shopping, traveling and playing lacrosse. This is...