Winner of Woodford's Got Talent
Incredibly talented dancer, Julia Huff, wins talent show.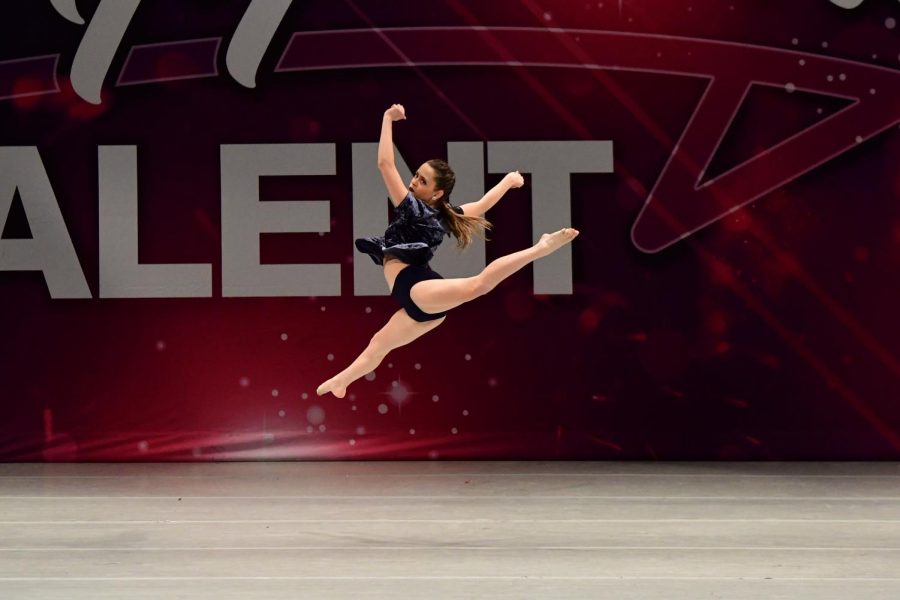 This January, Woodford's HOSA club put on the second Woodford's Got Talent. This is a school-wide talent show open to all Woodford County High School Students. There were many incredible acts from singing to dancing and even whip cracking. However, only one act could win and the winning act was an incredible dance routine done by Julia Huff (12). I decided to talk to Julia about the talent show and her career as a dancer.
Why did you decide to enter the talent show? 
I decided to enter the talent show so I could entertain an audience. I also figured it would be fun to compete with different styles and acts.
What do you love about dance? 
What I love about dance is that you don't have to speak to show your emotions. You can completely tell a story with movement.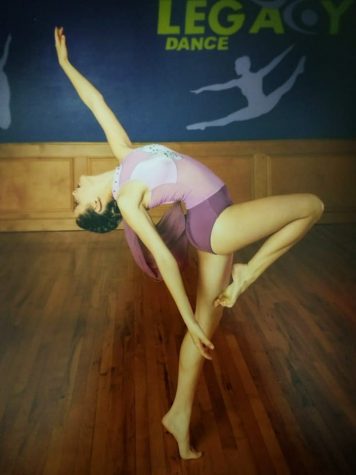 What inspires you to dance? 
My biggest inspiration to dance is definitely music. It can completely change my mood and emotion and I can show that through dance.
How do you feel when you are on stage performing? 
When I am on stage, I feel as if I am the only person in the world. Everything else disappears and I perform like it is the last I will ever dance. I feel powerful, relieved, and confident. It is an amazing feeling.
What did it feel like to win the talent show?  
Winning the talent show was really exciting! It is always a good feeling to know that your hard work has paid off.
Were you nervous about performing? 
I was really nervous about performing. I always get anxious before I dance on stage, but I had never danced at school before so it was new to me. There was also a lot of good acts that I was up against.
Why do you dance? 
Dance has always been my passion. I can't imagine my life without it. I love to perform and watch people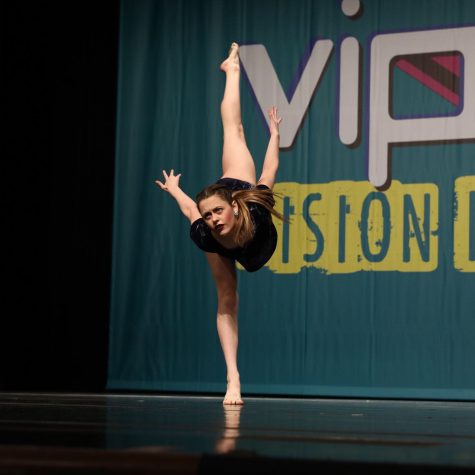 smile when I dance.
What is your favorite style of dance?  
It is very hard to choose a favorite style of dance. It typically depends on my mood. I do really well with contemporary and musical theater though.
Where do you dance?  
I dance at Creative Edge Dance Company.
How long have you been dancing?  
I have been dancing for eleven years.
What was the name the dance you performed at the talent show and who choreographed it? 
For the talent show, I performed a piece titled, "Pink Salt Lake." This dance was choreographed by my dance instructor Layne McDuffie.
Overall the talent show was an amazing experience. Each and every act was unique and entertaining in its own way. If you didn't get the chance to go this year you should definitely go and experience it for yourself next year!
About the Contributor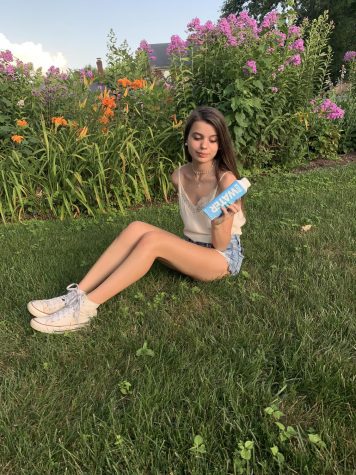 Anna Ward, Staff Reporter
Anna is a junior at Woodford County High School. This is her second year writing for The Jacket Journal. She is ecstatic to better her skills as a journalist....