Wacky Holiday Traditions
Read about my family's Harry Potter holiday traditions as well as a few wacky ones from our own Woodford County students and staff!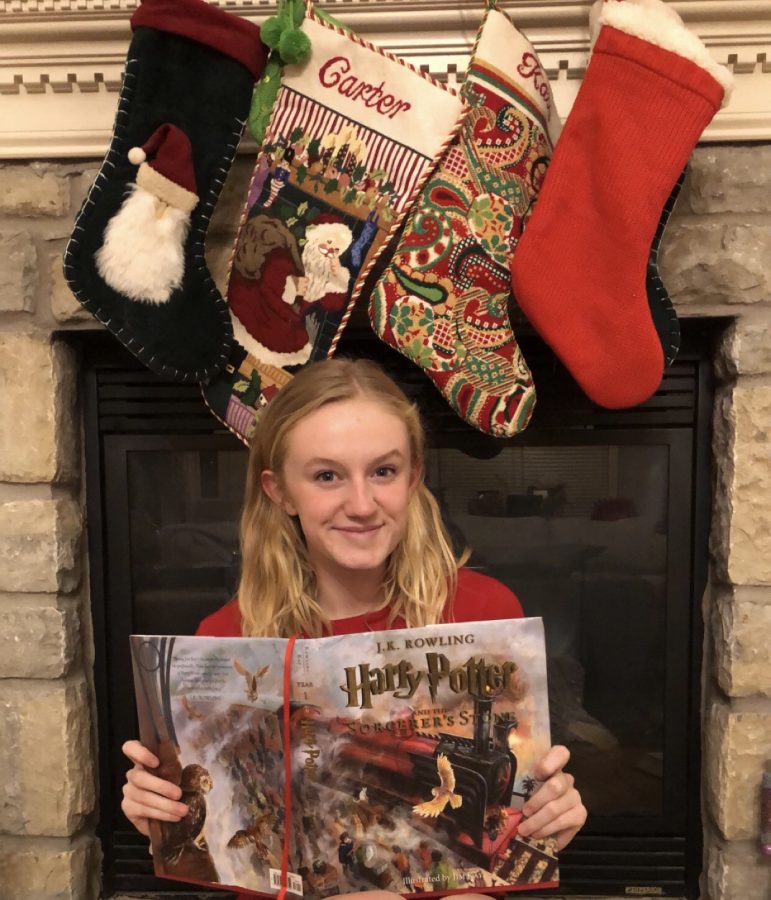 While many families celebrate the holidays with candy canes, mistletoe, or Christmas trees, there are some families at Woodford County High School that celebrate in their own special and zany ways, my family included.
For as long as I can remember, my family has always celebrated the winter holidays a little differently than my peers because we follow many British Christmas traditions. While most of my family ancestry is German, I have a Great Uncle on my mother's side related by marriage who is from England. Due to our close-knit family, most of my mother's side of the family has slowly adopted British accents over the years, but the muddled British-American holiday traditions developed rather quickly.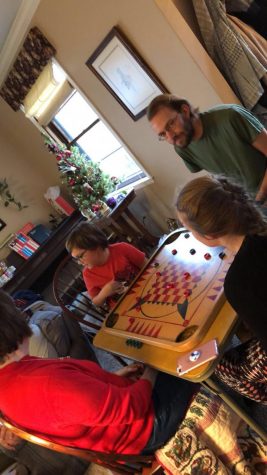 To this day, my family celebrates Christmas with British Christmas Poppers, and we wear paper crowns until we are ready to turn in for the night, but the part of our Christmas that has always struck me as odd is the fact that we associate "Harry Potter" so heavily with the holiday season.
It all started when I was just six, and my mother was still pregnant with my little sister. Right before Christmas, a few days before my sister was due, my Mom would stay up night after night reading J.K. Rowling's "Harry Potter and the Deathly Hallows." My sister's birth and Christmas followed shortly after. This memory classically conditioned me to associate Harry Potter and Christmas whether I was aware of it at the time or not.
A few years later, I began reading the "Harry Potter" books myself, and my parents organized a trip to Harry Potter World right before their divorce. The fake snow on the buildings of Hogsmeade and the taste of Butterbeer on my lips created a joyous feeling of winter even in the middle of summer in Orlando, Florida.
Now, it is an unspoken tradition to watch all the "Harry Potter" movies as we decorate the house for Christmas or in the days leading up to the holiday. My greataunt knits everyone sweaters, scarves, and hats just like Mrs. Weasley. We listen to the audiobooks in the car as we drive up to meet family, and this year, we even bought a Harry Potter Count Down to Christmas with socks!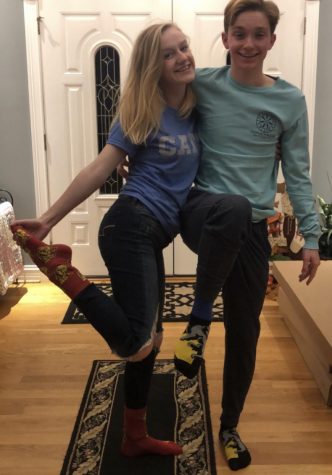 To add to the festivities, Kennedy Sayre (12) and I decided we would try out some fun "Harry Potter" holiday baking this year to prepare for the upcoming parties and family gatherings. Check out the attached video for the Butterbeer Cookie Recipe!
Year after year, J.K. Rowling's "Harry Potter" continues to spark magic in my family around the holidays, and I will be forever thankful to the author and series that has brought my family so much light and joy.
Check out some other wacky holiday traditions from WCHS!
About the Contributor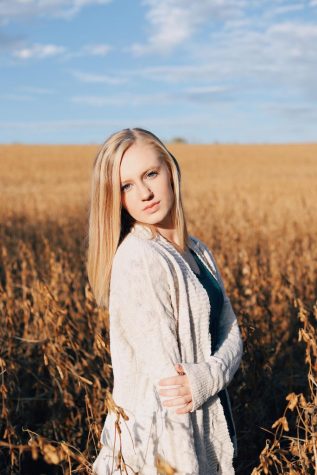 Carter Hays, Staff Reporter
Carter Hays is a senior at WCHS, and seeing as this is her first year of the Jacket Journal team, she is ecstatic to share her ideas and develop her abilities...