The Pumpkin is the Spice of Life
Seasonal Fall Starbucks drinks and why you may want to try one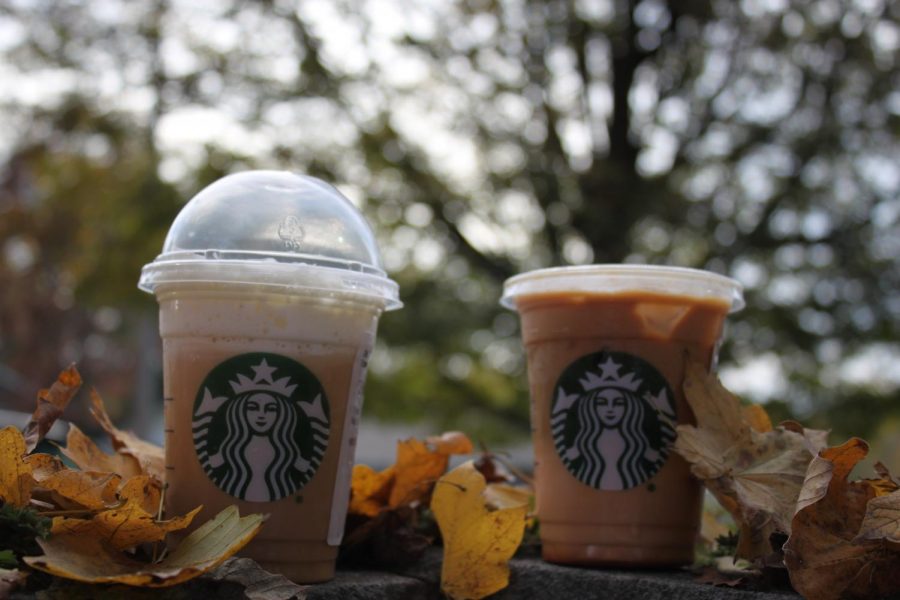 "Fall has always been my favorite season. The time when everything bursts with its last beauty, as if nature had been saving up all year for the grand finale," said Lauren DeStefano. I agree with her!  And with fall comes a variety of seasonal Starbucks drinks. Starbucks can be very expensive at times, but it is worth it. The drinks usually range from $4 to $6. When you look at all the variety of the seasonal fall drinks they look so delicious and cozy. It pulls you in, because they also are so appealing to look at. The tastes of the Pumpkin Spice Frappuccino, Iced Caramel Macchiato, Butterscotch Frappuccino, Pumpkin Spice Latte, Zombie Frappuccino and Perfect Pumpkin Frappuccino  are just heavenly. All these Starbucks beverages are incredible and so addicting to drink.
Caramel Macchiato: The Iced Caramel Macchiato is one of my favorite drinks.  It is smooth and creamy with just enough caramel drizzled on top to even out the bitter notes of the espresso.
Zombie Frappuccino: The Zombie Frappuccino is interesting. The drink pulls you in by how it looks, because it is really attractive. The tart green apple flavor is balanced with a smooth, sweet caramel taste, and it is all topped with pink whipped cream.
Butterscotch Frappuccino: The Butterscotch Frappuccino is like biting into a caramel candy. It has lots of caramel flavor— but not so much where it is too sweet. The balance is just perfect, not too strong, not light, just right.
Pumpkin Spice Latte: The Pumpkin Spice Latte is just marvelous. It's all-natural pumpkin flavor, combined with a perfectly mastered mix of cinnamon, clove, nutmeg, and ginger. Plus, when it is cold outside, this drink keeps you cozy and warm.
Pumpkin Spice Frappuccino: The Pumpkin Spice Frappuccino is one of the most extraordinary drinks that I have ever had; it is another one of my favorite drinks. When you take that first sip, the strong pumpkin taste hits you, but, there is a taste of coffee at the end. It is a beautiful blend of chilled coffee with spicy notes and a creamy finish.

Loading ...
About the Contributors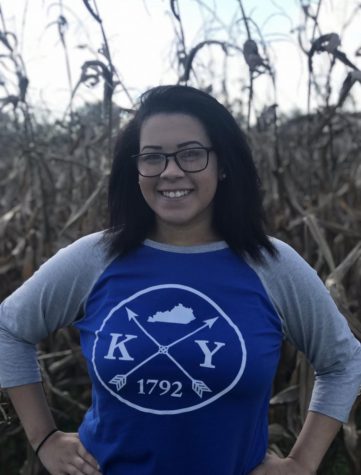 Brooke Jones, Staff Reporter
This is Brooke's fourth year of working with The Jacket Journal. She is a senior at WCHS and is thrilled to be in her last year! She loves going to the...