Learn and Celebrate AAPI Heritage Month
In the United States, the month of May is national AAPI month. Whether you are of Asian or Pacific Islander descent, or maybe just curious in learning to appreciate the people or culture– click here to learn more.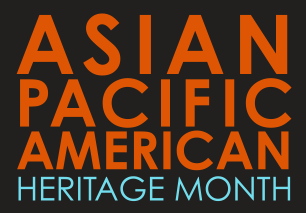 What does the acronym AAPI stand for?
The definition of APPI means Asian-American and Pacific Islander.
The Origin's History
In 1977 Reps. Frank Horton of New York introduced House Joint Resolution 540 to declare the first ten days in May as Pacific/Asian American Heritage Week. In the same year, Senator Daniel Inouye introduced a similar resolution, Senate Joint Resolution 72.
Unfortunately, neither of these resolutions passed, so in June 1978, Rep. Horton introduced House Joint Resolution 1007. This resolution proposed that the President should "proclaim a week, which is to include the seventh and tenth of the month, during the first ten days in May 1979 as 'Asian/Pacific American Heritage Week.'" In particular, the joint resolution was passed by the House and then the Senate and was signed by President Jimmy Carter on October 5, 1978, to become Public Law 95-419 (PDF, 158kb). This law amended the original language of the bill and directed the President to issue a proclamation for the "7-day period beginning on May 4, 1979, as 'Asian/Pacific American Heritage Week.'"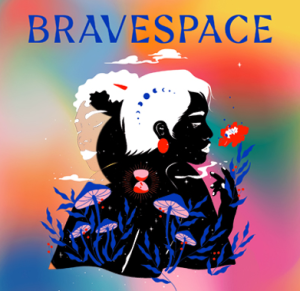 During the next decade, presidents passed annual proclamations for Asian/Pacific American Heritage Week until 1990 when Congress passed Public Law 101-283 (PDF, 166kb) which expanded the observance to a month for 1990. Then in 1992, Congress passed Public Law 102-450 (PDF, 285kb) which annually designated May as Asian/Pacific American Heritage Month.
Why choose the month of May?
The month of May was chosen to commemorate the immigration of the first Japanese to the United States on May 7, 1843, and to mark the anniversary of the completion of the transcontinental railroad on May 10, 1869. The majority of the workers who laid the tracks were Chinese immigrants.
Learn the difference between Asian-American and Pacific Islanders
---
Quick facts
According to the 2020 Census, there are 24 million people in the United States who fall under the umbrella of AAPI, and the Pew Research Center has found that Asian Americans are the fastest-growing ethnic group in America.
Asian American Pacific Islander Heritage Month was able to exist due to the traction from the civil rights movement in the 70s; they were able to find momentum because of Black History Month and Hispanic Heritage Month.
---
How do I get involved?
Regardless of race, ethnicity, or even nationality– there are numerous ways to respectfully appreciate and enjoy AAPI month.
For instance, many choose to attend Asian or Pacific Islander-centered festivals and events. Friends and family invite one another to learn about the culture, traditions, and histories of people within the AAPI community. Even if you don't know anyone directly a part of the community, feel free to venture alone, too! Although, make sure to be respectful, understanding, and open-minded.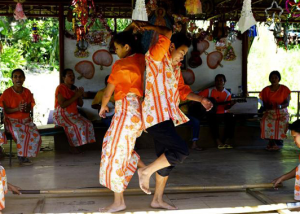 Additionally, try supporting small Asian or Pacific Islander businesses. For some families, their business is their livelihood: their everything. You never know if their business is there to support their family, just so they can put food on the table, or maybe to give back to the community.
Individual celebrations
Interested in film? Watch a documentary about Asian American history. For example, there is a documentary on Asian Americans by PBS, containing a five-episode series on the fastest-growing ethnic group in American history.
Maybe get yourself intermixed in watching movies featuring Asian or Pacific Island actors or actresses. A major icon for the time in Hollywood history is Anamei Wong.
Maybe you're more of a reader. For one, you can buy books from AAPI-owned bookstores. I recommend reading books with Asian or Pacific authors or characters. Here is a listing of books with great ratings:
Listen to podcasts from the AAPI community.
Understanding vulnerability
Advocate against anti-Asian hate, or become an ally. The unfortunate reality of the circumstances is racism or hate toward Asian Americans. To best approach someone and understand their hardships, you should try and be open-minded. Not so much of a problem-solver, but more so a friend who is willing to listen. That it is their story, not yours, but this doesn't mean they have to walk alone.
---
To anyone and everyone celebrating this month, I hope you have a wonderful and safe time exploring and appreciating the delicacy and empowering culture of being Asian or Pacific Islander.
Sources
Leave a Comment
About the Contributor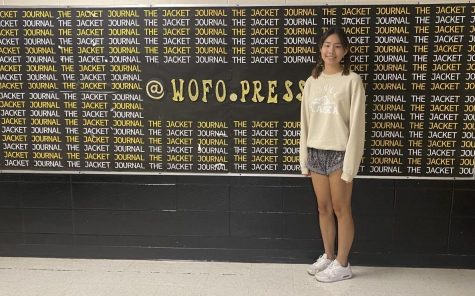 MeiLi Caldwell, Staff Reporter
MeiLi is a WCHS senior; this is her first-time reporting for The Jacket Journal. She has run for four years on WCHS's cross-country team. She is a driven...