What do students listen to?
Music is everywhere; most people listen to it as much as possible and it is abundant in schools. A few months ago someone wrote an article on Apple music replay versus Spotify wrapped, I saw this article and thought, "I wonder though what do people actually listen to?" So I did a form, asked many people to answer, and got a lot of answers. So here is what the data shows.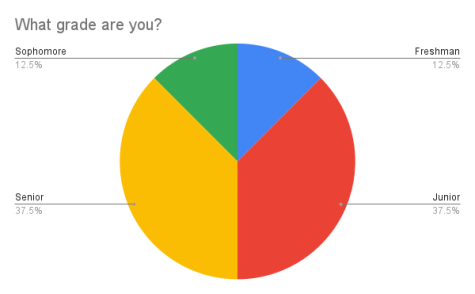 The first question was simple but essential. It asked, "what grade are you?" This tells me the age group, which is important because I can then see if the more mature people listen to more mature songs. In total, I ended up with 3 juniors, 1 freshman 1 sophomore, and 3 senior responses. I expected that juniors and seniors would have more but I am also glad I got a response from every group. This was a pretty good sample size so keep in mind that some info may not apply to all people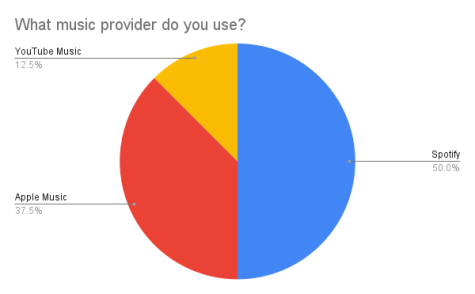 The next question was, "What music provider do you use?" The data was just as I expected with Spotify being the most common and then apple music. The exciting thing is that I got a response that said the person uses Youtube music, I know many use Youtube for music due to it being easier to publish music on it but I didn't expect it here. I am also surprised at how many people use Apple Music. This question was mostly to figure out the most popular music provider, but I am also glad I saw some variety.
The next question is where it started. The question asked what song did the Spotify-wrapped/Apple music replay say they listened to the most. I got an extreme variety on this question. Most of the songs I got were either rap, country, or pop. As I predicted earlier the junior and one of the senior songs were rock or rap. The other senior that answered said a daft punk song which is very interesting. For the freshman, it was an indie rock song. Lastly, the sophomore said a pop song as well. This question had a lot of diversity and I'm glad I got many different opinions.
After that question, I asked what they think their most listened to song is currently. I expected this question to have different answers than the previous one because music choice can change easily. I was correct about this and every song was different for each. The senior responses included rock, jazz, and a new genre called Neo-psychedelia. The junior responses were more lenient to rap, country, and rock. The sophomore was another pop song and the freshman gave me a pop song.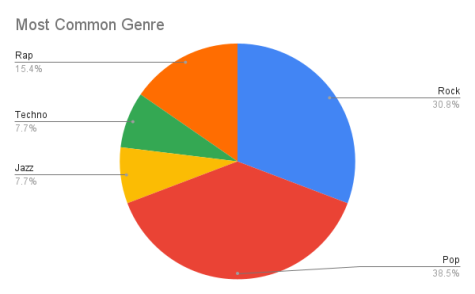 Overall this survey gave me many different genres, so I compiled all of the song genres into a single pie chart and ended up with a majority favor in pop songs with rock at a very close second. Though I did simplify most song genres to their basic form ie: alternative rock to rock, so there is a chance there is a wider variety. Who knows maybe someday there will be a runback on this poll and we will get different results, until then keep popping off Woodford!
Leave a Comment
About the Contributor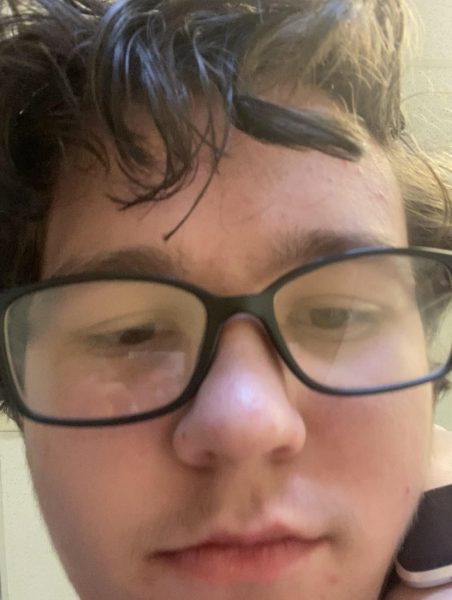 Jayden Oakley, Staff Reporter
Jayden Oakley is a sophomore at Woodford County High School. This is his 2nd year writing for The Jacket Journal. Over his first year, a lot happened and...