EVENTS IN WOODFORD COUNTY
2022 community events September to December
I will introduce events in Woodford County while introducing Japanese events. I am an exchange student from Japan. I went to a few events since I came here in August. In this article, I focus on 3 events. Orchard (Eckert's Orchard), Fall festivals(Midway Festival and Twilight Festival) and Christmas parade.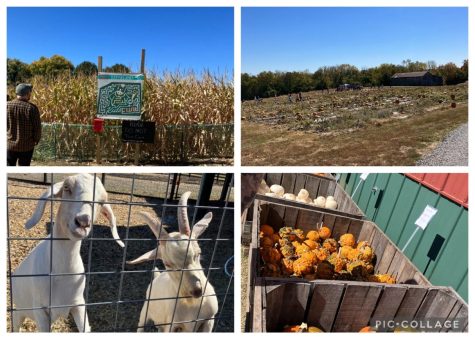 Orchard
From September to October, the orchard was open. There is a store, which has a lot of Eckert's Orchard food, drink and some community's goods, and some spots for feeding animals and enjoying games. At night, haunted hayrides at the corn field started and it made people feel scared. In Japan, we have places like orchards. Japanese elementary schools and junior high schools go there for our school trip. I don't have any picture of the place because we can't bring phones for school trips before high school in Japan. However, I remember my group fed animals like goats, and shopping for some goods, which we can get just from the place and looking for food like ice cream, drink like apple juice. Playground equipment for children is the same. For example, maze, swing and big slide. Orchards in Japan are open all year, but their place is smaller than America. In America, orchards are opened just in the fall season, and I guess it makes people feel that the fall season is coming. Also, Japanese orchards are more like education for young students, and American orchards are enjoyable like an amusement park. As a result, they are so similar about what they do and I like both.
Fall festival
I went to the Midway festival and Twilight festival in September. Those were similar to Japanese summer festivals. Many people sell food, drink and goods. However, the food and drinks' menu was different. I had Kettle Corn because I hear it is popular here. I was surprised that it was too big, it became the biggest popcorn of all my life. Also, lemonade was so good. They had many flavors like strawberry, pineapple and peach. I had a strawberry one, it was fresh and good, so it was big for Japanese people, but I finished it all.  I realized lemonade is common and popular here. Fast food stores and restaurants in America all have lemonade. In Japan, lemonade is not as common as in America. Mostly, restaurants don't have lemonade, but they all have ginger ale.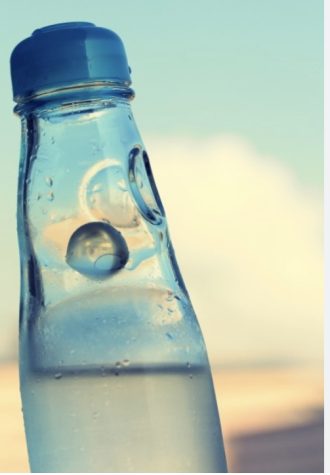 The most popular drink in Japanese summer festivals is called "ramune". The taste is like sprite, and the bottle is sky blue and the bottle has a small ball made of glass inside. The picture is on the right side.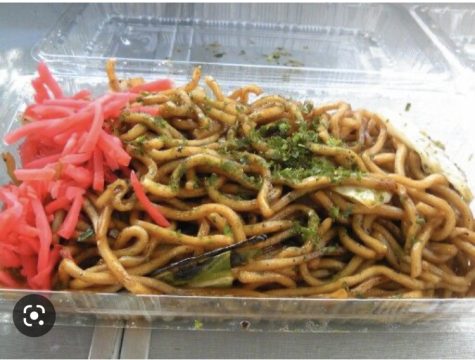 Next, I will introduce Japanese summer festival food. First one is Yakisoba, a noddle of soy sauce taste. It has cabbage, carrot and onion. Some people have
red ginger with that. I love the combination of Yakisoba and ginger. Ginger makes Yakisoba a little spicy food.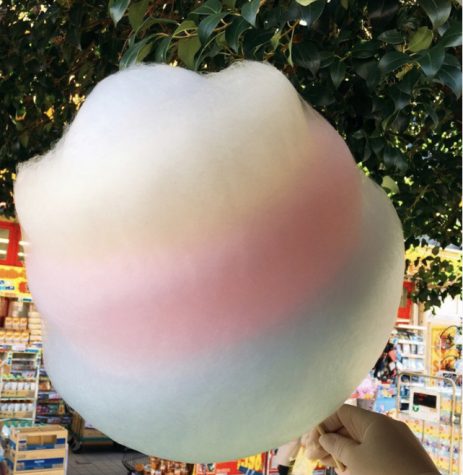 Second one is Wata-me, like cotton candy. The name is different between the countries, but I think the taste is the same. In Japan, each festival has different flavors and colors. Some festivals have a rainbow like the one in the picture.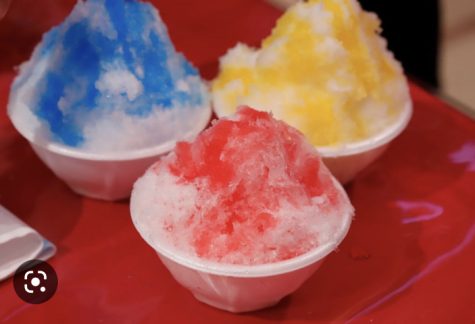 Third one is Kakigo-ri, which is like shaved ice. I have never had shaved ice in America, so I'm not sure about the flavor and taste. In Japan, all summer festivals have soda(blue one), lemon(yellow one), strawberry(pink one) and some festivals also have grapes, orange and sugar milk. 
Last one is a chocolate banana; it has many colors and looks pretty, because there are a lot of toppings like topping sugar and small colorful chocolate.
Extra information) In Japan, we have some games in summer festivals. Let me introduce three games. The first one is called kingyo-sukui. It is like fishing, but we use spoons, which are made of paper, and try to pick up some goldfish.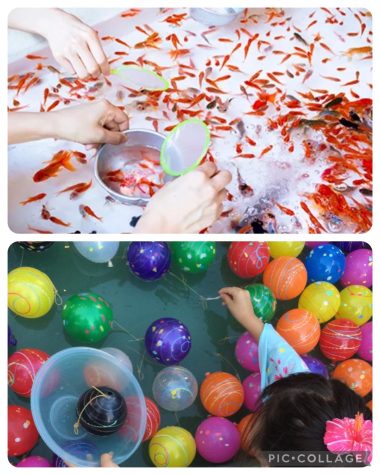 If we get some goldfish, we can bring them back home. Second one is yo-yo tsuri. We try to pick up some yo-yos by using thin strings. The system is the same as kingyo-sukui, if we get some yo-yos, we can bring them back. Third one is Wanage. We throw rings to get prizes. Pictures on the right side are kingyo-sukui(above) and yo-yo tsuri(bottom). I didn't have a picture of Wanage, so please look for a picture or image on google by yourself.
Christmas Parade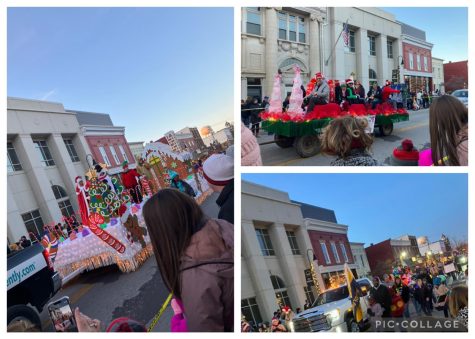 I heard each city has a Christmas parade in America. I went
to Woodford county's parade in December. In Japan, we don't have Christmas parades except Disneyland. Disneyland has a big Christmas parade and it is so pretty and good, but our community doesn't have a Christmas parade. Obviously, the reason is Japanese people don't celebrate Christmas. The parade in Woodford County is made by community people like Boy Scouts. I think community parades are good for knowing about the community, what you belong to and what people and organizations there are. The pictures on the left side are taken at the Christmas parade in 2022.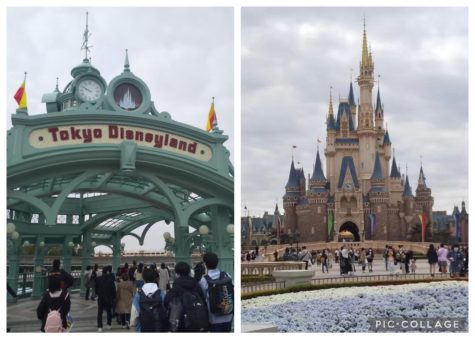 Also, Disneyland in Japan looks like this(right side). The picture of the Christmas parade in Disneyland is on my old phone, and I don't have it, so I put a picture of Cinderella castle and entry gate, the place most popular to take pictures. We just have one Disneyland in Tokyo in Japan, I go there every year, and it is crowded every time. You should imagine from pictures . Disneyland is called "dream country" in Japan because it has many buildings that look like Disney movies, and foods which look like Disney characters like churros and hamburgers.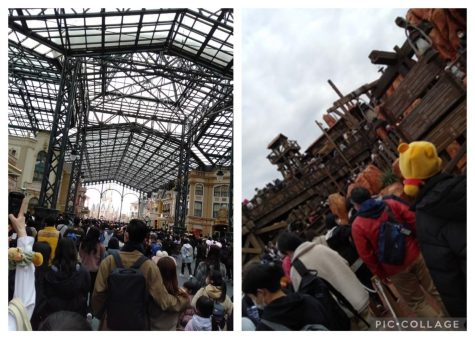 Thank you for reading this article! I hope you had a good time getting to know your community's events and comparing events between different countries. 
Leave a Comment