What To Watch This Thanksgiving Eve Eve (Christmas)
Christmastime comes and goes, but with each new Christmas comes a plethora of new movies both good and bad. From the carbon-copy hallmark movies to the holiday classics we all know and love, nothing compares to sitting down with hot chocolate and popcorn and watching a Christmas movie. However, my ego and correct opinion dictate that I talk about the BEST Christmas movies to ever be made. 
1.) National Lampoons Christmas Vacation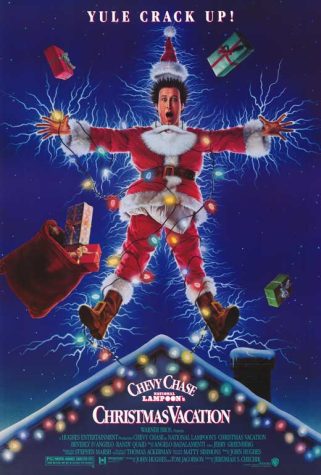 IMDb score: 7.5/10
Metascore: 49
The good year of 1989 brought to us The Simpsons, The World Wide Web, and National Lampoons Christmas Vacation, the Christmas movie ever. Starring Chevy Chase, Beverly D'Angelo, and Juliette Lewis, Christmas Vacation is one of the funniest movies ever to tackle the winter festivities. The movie starts with the Griswolds taking a fun family trip to go find a Christmas tree, but Audrey, the daughter, gets frostbite, which ends up with them getting a comically large tree to put in their front room. After they do that, their relatives come in, and boy are they wacky. The most important of the relatives is cousin Eddie, who pulls up in his trailer home and drains sewage into the sewer. Some crazy hijinks happen like the Christmas tree goes up in flames and they sing the pledge of allegiance. This wackiness caps off when cousin eddy kidnaps Clark's boss, and the police break into their house to get his boss back. Although this movie is pretty bongos, they tell a good story about family, friends, and the importance of being together.
Personal rating: 9.5/10
2.) Daddys Home 2
IMDb score: 6/10
Metascore: 30
Will Ferell, Mark Wahlberg, and Brian Burns acted in one of the best Christmas movies of the 2010s. The original Daddy's Home showed us the conflict between Dusty (Mark Wahlberg) and Brad (Will Ferell), and the second movie brought us the addition of their dads, Don and Kurt. This movie then moves us to the woods, where the family spends their vacation, and we get to see the disparities between Dusty, Brad, and their parents. Despite everybody's differences, and John Cena (playing a third stepdad) coming in to mix things up, they come together on Christmas and have a good time. 
Personal rating: 8/10
3.) Arthur Christmas
IMDb score: 7.1/10
Metascore: 69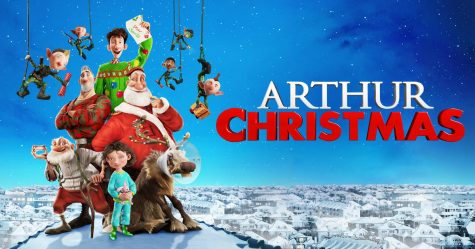 Arthur Christmas is another great Christmas movie, but in contrast to the other movies on this list, this one is animated. Telling the story of the son of Santa, the voices of James Mcavoy, Jim Broadbent, and Bill Nighy show us three different Santas: Arthur, the son, of Malcolm, the current Santa, and Grandsanta, the grandfather of Arthur. The story takes place on Christmas eve, which has Arthur and his grandfather go on a mission to get a present that they misplaced for a little girl. The story has an overall good plot, shows what Christmas means to different people, and is a fun way to see how Santa really gets all those presents out there, as well as having many comedic scenes
Personal rating: 9/10
The holidays come with holiday movies, so if you wanna watch one, you might as well watch the best! This list is really all the best movies for the holiday season. Sit back and enjoy all the best.
Leave a Comment