The Loving History of Valentine's Day
Get to know the loving history of Valentine's Day, or not so loving…
Valentine's Day occurs every February 14 across the United States, and in other places around the world. On Valentine's Day people greet loved ones, close friends, family members, and classmates by sending them cards called valentines. People also give candy, flowers, and other gifts to loved ones.
Valentine's Day probably has you thinking of flowers, chocolate, and heart-eye emojis, but before you start crafting Valentine's Day cards and searching for the best gift for your Valentine's, you might be wondering why we actually celebrate on February 14. While it may be tempting to think of Valentine's Day as a modern holiday meant just for indulging our shopping and sugary impulses, this day of heart-shaped festivity actually has an ancient and fascinating origin story… or rather, mystery.
It's possible that the love-filled holiday is based on a combination of two men. It's believed that the Catholic Church may have established St. Valentine's Day in order to honor these men, who they believed to be martyrs. What's more, it's possible that one of these men, Saint Valentine of Terni, had been secretly officiating weddings for Roman soldiers against the emperor's wishes, making him, in some eyes, a proponent of love. Saint Valentine of Rome was martyred on February 14 in AD 269.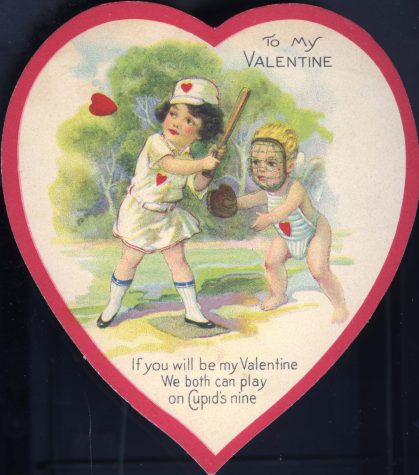 Soon, people began penning and exchanging love letters to celebrate Valentine's Day, and by the early 1910s, an American company that would one day become Hallmark began distributing its more official "Valentine's Day cards." Flowers, candy, jewelry, and more followed, and the rest is history.
As for today, Valentine's Day is still celebrated and loved by many.  No matter who you want to share the love with, there are so many ways you do so for your loved ones, family, and friends. It can be as simple as giving your mom some flowers or as extravagant as a love letter or dinner out with anyone you love!
Leave a Comment
About the Contributor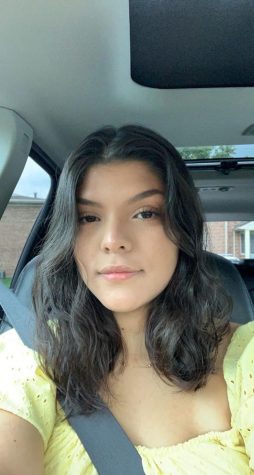 Rosario Rivera, Staff Reporter
Rosario Rivera is a senior at Woodford County High School. This is her second year as a journalist for The Jacket Journal, and she is super excited to...