FCCLA Faces DC with Warm Courage and High Hopes!
A day-by-day look at Woodford County FCCLA's trip to Washington, DC!
Wednesday, November 3rd
On November 3rd, the Woodford County FCCLA (Family Career Leaders of America) left for Washington, DC for the 2021 National Fall Conference. They went to the Louisville airport from school to catch their flight to Reagan National Airport. From there, they rode the metro to Union Station. Then, the chapter walked to their hotel and got their hotel rooms. They were all very tired, but they were also starving. Rooms 377 and 379 ordered pizza from a local pizza shop, and the members said that the pizza tasted so good. Finally, they went to bed, knowing they had a busy day ahead of them.
Thursday, November 4th
Members were able to sleep in the next day, which helped with everyone's exhaustion due to traveling so far. They got dressed for a few hours of touring the National Mall. They walked to the Mall which was close to their hotel and on the way, there was a peaceful protest about what is going on in Ethiopia which was very interesting for them to experience. They saw the Capitol first and it was so cool. Then they walked for a while down to the Washington Monument, which was extraordinary. After they took a few pictures, they moved on to the Lincoln Memorial, which was so fun to see. After they saw the monuments, they had to head back to the hotel, so they could change into their FCCLA attire in order to meet senator, Mitch McConnell.
They made their way to the steps of the Capitol, where they prepared for a picture with the senator alongside the different counties from Kentucky. A chapter from Mason County had three people talk to him and advocate for CTE pathways. After that, they went to the kickoff of their conference to learn how to advocate for CTE pathways. After the first training was over, they went to eat dinner at Carmine's, an Italian restaurant. The restaurant had a wide range of food, all served family-style. After they ate a delicious dinner, they went back to another training to prepare them for when they talk to their region representative, Andy Barr, about his views on CTE pathways. They went to bed and thought about the busy day that they had ahead of them. 
Friday, November 5th
They woke up bright and early the next morning and got ready for a group picture with all 700 members of FCCLA at the National Fall Conference. They were organized by the height at the Ulysses S Grant Memorial and smiled wide for their group picture! Then, they went to an office in downtown DC to warm up and get coffee before going to an advocacy rally alongside other passionate FCCLA members. It was a great experience for them to see a rally in action. Then they went to the Capitol to meet with the one and only… Andy Barr. He was very open to their questions and gave them a few facts about the Capitol. They took a picture with him and then went to do more sightseeing. They took a trip to go see the White House and then went to the American History Museum. They headed back to the hotel and got dressed and ready for the National Fall Conference opening session. They had a great speaker who told them they need to "jump out of the plane" or in other words, take a chance. After that, they got ready for bed and got ready for the next day.
Saturday, November 6th
On Saturday they woke up, put on their FCCLA attire, and went to Thinkfast, a trivia competition between FCCLA members which quizzed everyone on the harmful effects of tobacco. Even though none of the members from Woodford County FCCLA won the $200 Amazon gift card prize, one of their groups places 3rd in the general trivia round! After that,  they listened to representatives from different colleges talk about opportunities for FCCLA students at their colleges and attended three different workshops. These workshops allowed members of Woodford FCCLA to broaden their knowledge on relieving stress, posting on social media, and community service! After that, they got hotel pizza and changed into comfy clothes to go to Arlington National Cemetery. While they were at Arlington, they got to witness the changing of the guard, a ceremony in which the guard of the Tomb of The Unknown Soldier is changed. They also got to experience the honorary changing of the wreath in front of the tomb. After that, they went back to eat dinner. They got back to the hotel after dinner and had to pack up their things for their departure the next morning. They were very sad to leave but happy that they were able to make lots of new memories! 
Sunday, November 7th
On Sunday, they woke up at 5:30 am and got on the bus by 6 am to go to the airport. They boarded the flight and left at 8:32 am. They arrived at Louisville airport with a successful and fun trip on their minds!
Leave a Comment
About the Contributors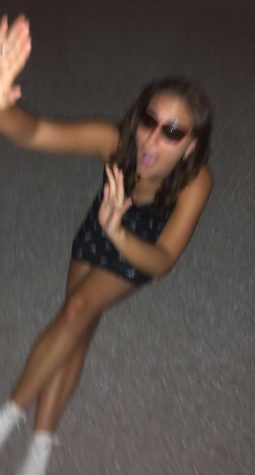 Logan Weaver, Staff Reporter
Logan is a junior at WCHS. This is her first year writing for The Jacket Journal, and she is planning on writing about music, politics, and student life....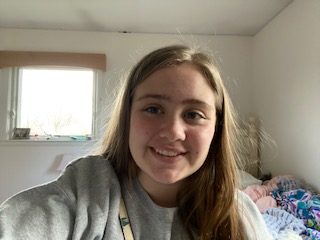 Amelia Williams, Staff Reporter
Amelia Williams is a sophomore at Woodford County High School. She loves spending her free time hanging out with her friends and family; she also enjoys...