'Tis the Season for Starbucks
A review of Starbuck's holiday drinks.
The holidays are some of our favorite times of the year. The gatherings, the gifts, your family, and incredible dishes.  For a select few, there is one thing missing from that list, and it is Starbucks Holiday drinks, ranging from a Peppermint Mocha to a Chestnut Praline Latte. With all of these options, there will not be an easy decision at the Starbucks drive-through, so I tried this year's Holiday drinks, so you could make that final decision.
---
Iced Sugar Cookie Almondmilk Latte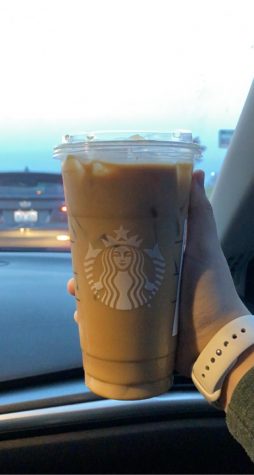 The Iced Sugar Cookie Almond milk Latte is brand new to this year's holiday drink list. It is made with sugar cookie-flavored syrup with Starbuck's own Blonde Roast espresso and almond milk. This drink is then topped with red and green sprinkles. Sadly, this drink did not come in a Festive holiday cup, but there was still a very festive taste in my mouth. I give this drink a 9/10, and I would 100% recommend it to anyone.
---
La(Tay)lors Version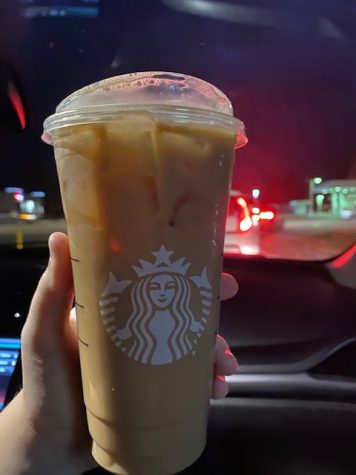 It's Red season, meaning scarfs and lattes are back in season! Perfect for this occasion, Taylor Swift, in honor of being in the process of gaining her music back, has released a 2-day holiday treat for her fans. I had the privilege to try this holiday drink, which consists of a Caramel Nonfat Latte. You can get this drink hot or iced and I prefer iced so that is what I got. This drink was excellent, and I loved the hint of caramel. I did not get the holiday cup because I got it iced, but I still enjoyed this drink so much.  I would 100% recommend it, and I would rate it an 8/10.
---
Toasted White Chocolate Mocha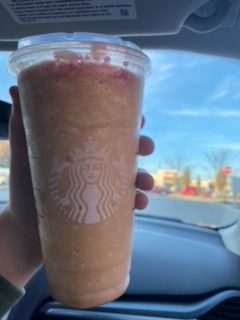 So far, this was my favorite drink I have had. White chocolate by far is my favorite type of chocolate, and adding it into a Starbucks drink really topped it off. The drink was topped with white and red sprinkles, and that was such a festive touch. I absolutely love this drink and I would recommend it to someone. It being my favorite so far really drives me to give this one a 10/10.
---
Caramel Brulé Latte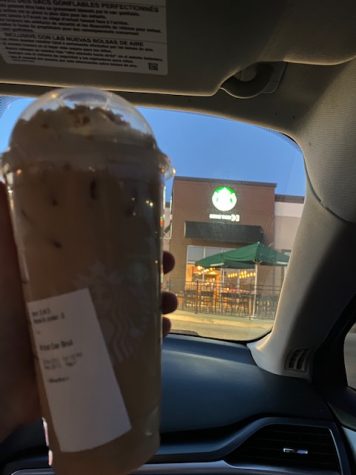 This drink was my least favorite so far. I got it iced, so maybe that was a bad idea on my part, but I still did not enjoy this drink. I could hardly taste any caramel, which was what I was looking to, it being one of my favorite flavors. The mix of an iced coffee with whipped cream on the top was not my cup of tea.  I didn't even finish this drink when I finished every other drink. I would not recommend this to anyone, but maybe if you like hot coffee, try it like that. I rate this drink a 2/10, Starbucks, you failed me.
Leave a Comment
About the Contributor
Mason Stamper, Staff Reporter
Mason Stamper is a freshman at Woodford County High School.  She enjoys hanging out with her friends, playing softball, enjoying time at the lake, and...