Perks of "Central Purrk"
Featuring a new cat café located in Georgetown, Kentucky.
Central Purrk is located at 401 Outlet Center Drive, #260, Georgetown, Kentucky. Their mission is "to make a difference in the lives of adoptable cats in the Georgetown & Lexington, Kentucky areas." The business is themed like the hit television show Friends. The little café is run by a husband and wife who just want to provide a safe environment for stray abandoned cats. All the cats they take in are from Scott County and Fayette County Humane Societies.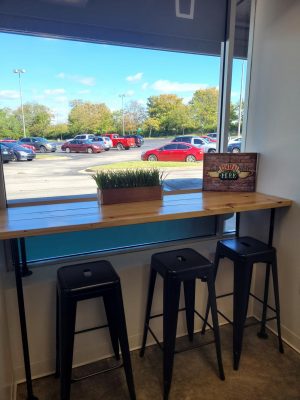 The building layout allows for people who may not want to be inside with the cats to relax without having to. There is seating all around the front entrance of the building and some outdoor seating as well. One table even has cat-themed board games customers can play.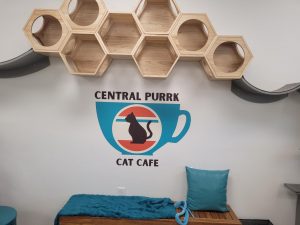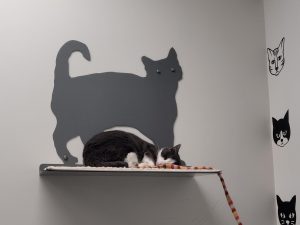 The café houses up to ten cats at a time. However, as of late they have been having so many adoptions so the number of cats fluctuates.
The establishment has had 219 adoptions since it opened in January of this year. To access the cat lounge, most make a reservation because it is so popular, but walk-ins are acceptable as well. Booked sessions are 50 minutes long. For persons over 7, you can book a regular session for $12 per person. For those under 7, they have special "Kiddie Cat Hours" are $15. You can book them online using their website: https://www.centralpurrkcafe.com/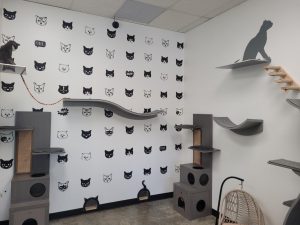 Since this establishment is a café, let's take a look at the menu. They have a wide selection of drinks including coffee, tea, hot chocolate, etc. They have a specialty frappé menu for fun and new favors anyone can try. All of their food is from local bakeries, including the Midway Bakery, right here in Woodford County. The food items include scones, macaroons, popcorn, etc. Everything that I had was delightful, and I highly recommend it. An extra bonus is that all the cups, straws, and lids are environmentally friendly and can be recycled.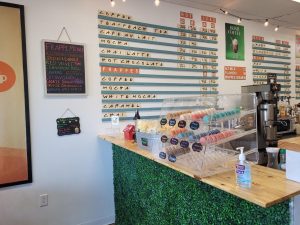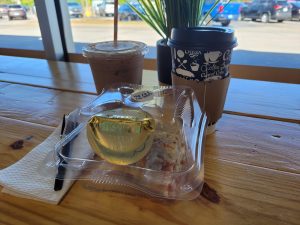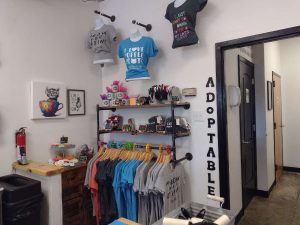 Central Purrk doesn't just sell food and drinks. They also have their own merchandise that is Friends-themed. They only sell three t-shirts online, and you can purchase them in-store as well.
Another plus about the café is the service. I personally have met one employee and both owners. Both of the owners work in-store sometimes when it gets very busy. The employee explained to me how much she loves her job.
"
I want to wake up every day, I want to make animals happy, so my job allows that. I get to see them find their forever home."
If you are someone who likes to support local businesses, I highly recommend trying out Central Purrk. The cats are adorable, the food and drinks are fantastic, and the service is beyond wonderful.
Leave a Comment
About the Contributor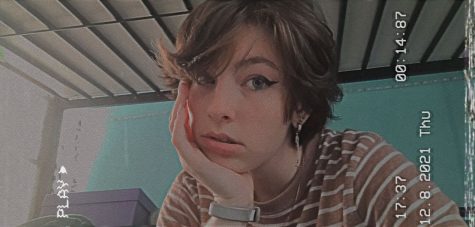 Amaya Patrick, Staff Reporter
This is Amaya's second year on The Jacket Journal. She is a senior this year at Woodford County High School. She likes to write about anything that revolves...