Pro Wrestling from the Perspective of a Lifelong Fan
An interview with Beau Martin, a lifelong pro wrestling fan.
As you all may or may not know, I'm a fan of pro wrestling. I love the stories being told, the people behind them, most of the time anyway, and most of all, love the community we've built. It's a tight-knit place for people to share stories and encouraging words.
This past week, at Rolling Oven, I had the chance to talk with Beau Martin, a lifelong pro wrestling fan in the Versailles community who has seen it all.
What follows is a transcript of that conversation!
---
How did you get into wrestling, as a fan or a performer, in the first place?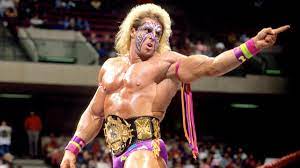 I remember getting up on Saturdays and watching wrestling. I remember watching the Ultimate Warrior running down the ramp to the ring, grabbing the ropes, and shaking them. He was by far one of my favorite wrestlers growing up. I think his face paint was amazing. I remember hearing his music, and bam, he would sprint to the ring. I thought he was a superhero. I loved when he would bounce off the ropes and hit his opponent with the flying shoulder. He would then pick them up, and gorilla press drop them, and do the running splash. Every time I watch wrestling or go to a show, I think about my dad. My dad took me to my first wrestling show when I was 9 or 10, and I have been a fan ever since. I love the whole atmosphere of wrestling. The music, the lighting, the fireworks, the special effects, the action, etc. I get so pumped when I hear a wrestler's music I'm like "Come on!" To the glass breaking with Stone Cold, to the bells and the smoke of the Undertaker's entrance.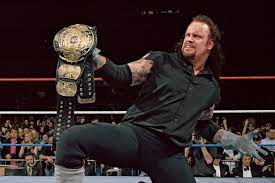 What did you enjoy about it as you got older? 
As I got older, my favorite wrestler was Stone Cold Steve Austin.  He was the man.  When his music hit, and you hear the glass break, you knew someone was in trouble.  He did what he wanted when he wanted.  I also liked Mankind a lot.  He was not built like a typical wrestler.  He was shorter and out of shape compared to the other wrestlers.  That didn't stop him though.  He worked hard and busted his butt to put on a great show for the audience.  He would do some crazy things in his career to give the fans what they paid for.  He has been thrown off cages, thrown through tables, and hit with all kinds of weapons.  He did that day in and day out.  He had a dream as a kid to become a professional wrestler, and he worked hard to achieve his dream.
What genres of wrestling are you interested in? Whether it's watching or performing? Funny? Serious? Why?
I don't know if I have a specific genre, but I have watched WWF, WWE, ECW, WCW, and AEW.  I went to a couple of independent shows years ago that came to the county park.  The shows were low-budget, but they were fun to watch.
Did you ever fall out of love with it? If so, why?
Never.  I have been a fan since I was a kid.
Who are your favorite wrestlers, past or present, and why?
As I mentioned earlier,  Ultimate Warrior because of his face paint, music, strength.  I thought he was a real-life superhero.  Stone Cold because he did what he wanted when he wanted.  He drove a beer truck to the ring and sprayed the boss with beer.  It was awesome.  Mankind because he busted his butt and followed his dream to become a professional wrestler.  He didn't take no for an answer, and he always put on a great show for the fans.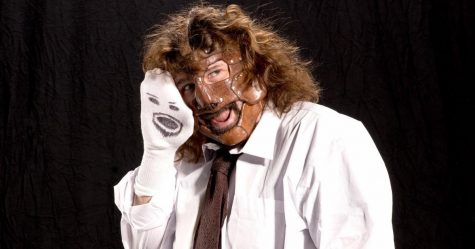 How would you describe the feeling of watching a wrestling match?
I go through all sorts of emotions.  I get excited when I hear the music come on and see the performers come out from backstage.  I get nervous when I think the person I like is going to lose the match, or get angry when the person I don't like wins the match.
"
That's all we could talk about for that one meeting, but this won't be the end of the wrestling series. Next article, I'll be talking to an actual WWE wrestler! Look for that article next on The Jacket Journal!"
— Gavin Barrows
Leave a Comment
About the Contributor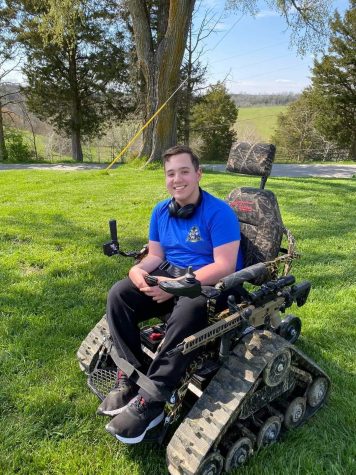 Gavin Barrows, Staff Reporter
Gavin is a junior at Woodford County High School. He is in his first year as a Jacket Journal writer. His hobbies include but aren't limited to, hunting,...