Pedro's NCAA Championship Bracket Predictions
March Madness and the NCAA tournament are approaching and so is the filling out of brackets. Your reason as to why to trust my bracket predictions is simple: I'm a stats guy which means I look at the stats and use them to make logical predictions.
Here are some things you should know before we talk about brackets (for those who don't know sports): "Seeded/Ranked" is a way to categorize teams based on performance this year, it is also a system so the best teams don't meet until later in the competition so the lower the number the better the team. "Upsets" is when a team seeded lower beats a higher-seeded team since the higher-seeded team is more in favor of winning.
First Round
For the first round of the tournament, I see there are going to be only a few upsets first in the East Region with the 7 seeded UConn getting upset by 10 seeded Maryland. Then in the South Region, 8 seeded North Carolina vs 9 seeded Wisconsin and 7 seeded Florida vs 10 seeded Virginia Tech, I believe both Wisconsin and Virginia Tech come out on top. And then the last match I think is going to be upset is in the Midwest Region 8 seeded Loyola Chicago vs 9 seeded Georgia Tech, Georgia Tech takes it. In the West Region, there will be no upsets
Second Round 
Again, no upsets in the West Region but also no upsets in the Midwest Region. In the East Region, however, there will be two upsets I believe it would be 4 seeded Florida State vs 5 seeded Colorado with Colorado being the victor. Then 2 seeded Alabama vs 10 seeded Maryland, Maryland Wins. The South Region 3 seeded Arkansas vs 6 seeded Texas Tech, Texas Tech comes out on top.
Sweet 16
I say that all the higher-ranked teams in the round of Sweet 16 win and move on to the next round.
Elite 8
Only one upset in the East Region 1 seeded Michigan vs 3 seeded Texas–Texas beats Michigan.
Final Four 
On the left side of the bracket, Gonzaga beats Texas and moves to the Final. And on the other side, it is going to be a tough battle between Illinois and Baylor, but due to Baylor having beaten Illinois before, I give the win to Baylor.
Finals 
Gonzaga vs Baylor is going to be a clash since these are two of the best teams in college basketball, so it is a difficult choice. Due to the fact that Gonzaga is undefeated, it seems like the most likely choice, however, they haven't faced many tough opponents in comparison to Baylor who has had a more difficult schedule, I say Baylor Wins, 71-68.
Leave a Comment
About the Contributor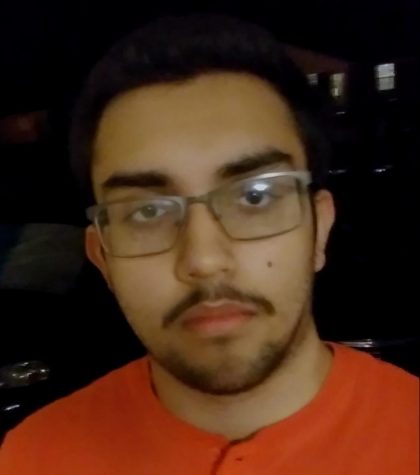 Pedro Ruvalcaba, Staff Reporter
This is Pedro Ruvalcaba's first year on The Jacket Journal and fourth year at WCHS as he is a senior. Pedro is part of the Concert Orchestra and plays...