What is March Madness?
As many of you might know, March Madness has started with the Selection Sunday show happening this past Sunday and the bracket being revealed. The four number one seeds in the tournament are Gonzaga, Baylor, Illinois, and Michigan. This year's tournament will be a very interesting tournament, not only because of the madness that ensues but also because of COVID-19. All tournament games will be played in a "bubble" in the state of Indiana. However, basketball is basketball and I'm sure we are glad that we will have a post-season play. This means the world for fans of the sport but what about for people that don't watch it. What is March Madness and why do people go so crazy for it? 
Breaking Down the Madness
March Madness is the NCAA Division I Men's Basketball tournament. The tournament takes 68 teams into one big bracket that plays out over the middle of March and the beginning of April. For teams to get into the tournament they either have to win their conference tournament or get an at-large bid. This is why we always see smaller mid-major schools playing and not just big division I powerhouses. Once in the tournament teams are seeded into four different regions East, South, West, and Midwest. Each region has teams seeded 1-16, with one winner coming from each region making up the Final Four. As mentioned above by having the smaller schools play in the tournament it leads to insane upsets and Cinderella stories no one dreamed of happening. Some of the most memorable in recent years being # 16.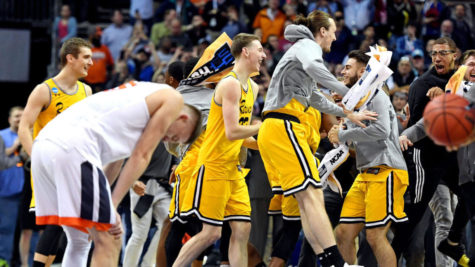 UMBC over #1 Virginia, #15 Lehigh beating #2 Duke, and #11 Loyal Chicago getting all the way to the Final Four. This is where we get the term "madness". 
Filling Out Brackets
The fun and interactive part of the tournament however is filling out the bracket with the teams you think will win. Every year tons of people do hours of research to try and fill out the perfect bracket, with every game and winner predicted correctly. The hard part about this is that the odds of picking a perfect bracket are 1 in 9,223,372,036,854,775,808 if you were to flip a coin for each game and 1 in 120.2 billion if you know a little bit about basketball. Making a perfect bracket will most likely never happen but filling out a new one each year thinking it might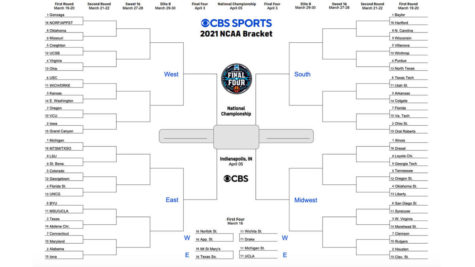 be the one is always a blast. You can fill out a bracket the old fashion way with pen and paper or use online games like ESPN Tournament Challenge which will calculate your scores based on games correctly picked and allow you to compete with friends. 
As you can see March Madness is a very crazy couple of weeks for basketball fans around the country and is a super fun way for fans to interact with the game and root for schools that they have no association with other than being picked on their bracket. This year my final four picks are Gonzaga, Alabama, Ohio St, and Illinois with Illinois winning it all against Gonzaga. 
About the Writer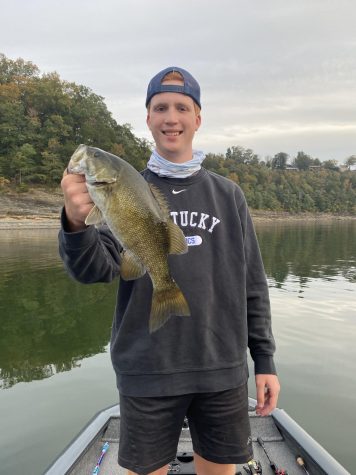 Mason Mefford, Staff Reporter
This is Mason's first year writing for The Jacket Journal; he is a senior at WCHS. Mason has played for the Woodford County boys basketball team for the...