How to Make a Pizza from Scratch in a Little Over Seven Minutes
If there's any truth in this world, it's that eating some good homemade food is the best way to lift your spirits and keep them lifted. In my mind, that means getting some ingredients, rolling up your sleeves, and making a pizza from scratch. Making pizza is quite easy when it comes to the basics which are making a ball of dough and shaping it into whatever you want. But, if you still are worried, don't worry, because here is a video that will walk you through the steps you'll take and the ingredients you'll need to get you started on crafting a delicious homemade meal!
The things you are going to need:
1 cup of sugar
2 1/2 cups of flour (to start with but add more if the dough doesn't start to take shape)
1 cup of  warm water
A packet of yeast
1 tablespoon of salt
2 tablespoons of olive oil
A large mixing bowl
The instructional video attached to this article!
About the Contributor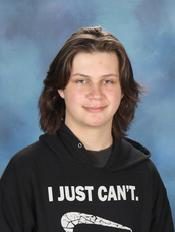 Samuel C. Heinrich, Staff Reporter
Samuel Heinrich is a 14-year-old WCHS freshman who lives near the heart of Versailles, Kentucky. He is originally from British Columbia, Canada. Last year,...