5 Ways To Spend A Long-Distance Valentine's Day
Socially distanced or long-distance, we can't always be with our partners on Valentine's Day, especially not during a pandemic. While a date night out might not be an option, there are many ways to spend time with the one you love when you can't see them in person.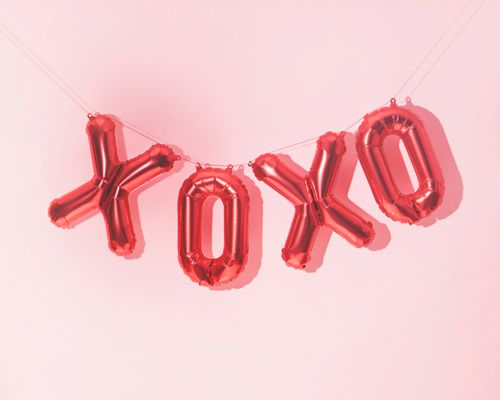 Navigating a long-distance relationship is difficult, especially on a day like Valentine's Day, but just because you aren't able to spend time with your person in-person doesn't mean the day has to be any less romantic! Besides, thanks to a global pandemic, pretty much everyone is spending this February 14th apart from their partner, so whether you're long-distanced, socially distanced, or both; here are 5 ways you can make this Valentine's Day special.
 ♥ Stream a Movie or Show at the Same Time ♥
If there's a new show you're dying to watch on Netflix, why not watch it virtually with your partner? Choose a show or a movie together, set up a Zoom or Facetime to communicate, even eat the same snacks to make it feel like you're actually together. Netflix even has a party feature that lets you watch the same show or movie simultaneously!
 ♥ Cook the Same Meal ♥
Have a meal that both you and your partner love? Set up a time to Facetime them and cook it together! After you finish the cooking date, stay on-call and eat it together. While dinner dates may not be an option, this is an excellent substitute.
Here are some simple date-night recipes that you and your partner could make!
♥ Gift Them a Spotify Playlist ♥
Music is an amazing way to bring people together, no matter the distance. Gather up all the songs that remind you of your special someone, plus the ones that have a special meaning to your relationship. Give it a sweet and romantic title, maybe even make the cover photo a picture of when you were together. Keep the playlist private between the two of you and give it a listen whenever you feel lonely. You could even listen to it together with Spotify's group sessions feature!
♥ Do Something Fun! ♥
If sappy and romantic isn't your style, there are plenty of virtual dates you can have that don't involve a candle-lit dinner and a movie. You and your partner are gamers? Play a multiplayer game with them that you know they love. You both like a little excitement? Here's an online escape room that you and your boo can do together from the comfort of your own homes. Prefer something a little more relaxing? Do an arts and crafts project with your partner over Facetime or Zoom, and share them with each other when you're done. 
♥ Emotionally Check-In with Them ♥
While fancy date ideas are nice, it might be the most beneficial and meaningful to both you and your partner to spend your Valentine's Day emotionally together. Discussing love languages, planning futures, reflecting on the time you've spent together, even just reminding them how much they mean to you; all are wonderful ways to mentally check in with your partner and to let them know how much you care about them. After all, 2020 was rough on everyone. All your special someone might be looking for this Valentine's Day is love and support.
Leave a Comment
About the Contributor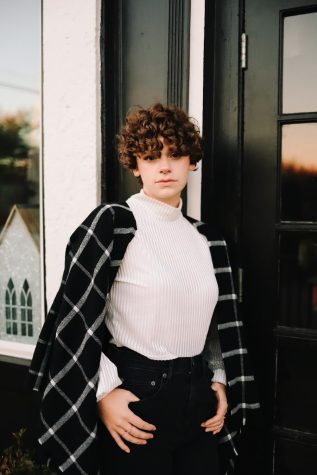 Lily Savage, Editor, Staff Reporter
Lily Savage is a senior this year at Woodford County High School. This is her fourth and last year writing for The Jacket Journal, and she is thrilled...