Rolling Downtown to Visit the Rolling Oven
A review of Rolling Oven in Versailles.
Rolling Oven began as a food truck and was a mobile pizza kitchen until it became a restaurant in many locations that serve Neopolitan-style pizza and sandwiches cooked in a traditional Italian wood-fired brick oven. I've been to many pizza restaurants such as Mellow Mushroom, Hometown Pizza, and the most common pizza places like Papa John's, Dominos, Pizza Hut, and Little Caesars, but never have I tried Rolling Oven.
When you first walk into the restaurant they welcomed you in a friendly way and tell you that you can sit anywhere. When I went in, I sat right in front of the oven at the bar. One of my favorite things was how they made and baked the pizza right in front of you. It was interesting! Another thing I really liked about the restaurant was the prices. I thought it was decent and affordable for the amount of food you recieved.
The Basic Cheese Pizza
Brooke Jones: ¨The cheese pizza was okay I felt like there could've been more cheese on it plus I just like my pizza really cheesy. The homemade crust was my favorite I liked how it was soft and crunchy on the edges. I recommend this pizza if you wanna stay on the safe side because it is very tasty.¨
Ariel Martindale: ¨The cheese pizza was okay it wasn't my favorite because it was plain and I enjoyed the other pizza much better. There wasn't much cheese on the cheese pizza anyways but I like a lot of cheese on my cheese pizza.¨
The Chicken Buffalo Pizza
Brooke Jones: ¨I didn't care for the Chicken Buffalo that much because it was spicy and I don't like too spicy foods. The chicken, on the other hand, was tasty and had good flavoring altogether. It wouldn't be something I would order again but I recommend if you enjoy eating spicy foods but if not I wouldn't get it.¨
Ariel Martindale: ¨Since I like spicy food I really liked the buffalo chicken pizza and I love banana peppers as well.¨ 
The Mozzarella Sticks
Brooke Jones: ¨I really enjoyed the Mozzarella sticks they were my favorite! The amount of cheese on the pizza was very scrumptious and when dipping it into the red sauce was even better because it gave it more flavor with a little spice. Then the bottom of the homemade pizza was the best part it was soft but crunchy on the edge pieces. All in all, I do recommend this when going for an appetizer or even for your dinner choice.¨
Ariel Martindale: ¨The mozzarella sticks were not what I thought it would be but they were really good. I also enjoyed getting to seem them make all of the food.¨
There are many different varieties of pizzas like Cheese, Pepperoni, Potato and Chorizo, Margherita, Pizza Blanco, Veggie Supreme, Chicken Supreme, and numerous others. And not only pizzas but salads too! They have the Chef Salad, Argula Salad, and a Side Salad. Of course, there are appetizers because who doesn't like to have something to snack on before the dinner comes? Starting with Cheese Sticks, Fat Sticks, Bruschetta, and numerous different flavors of wings.
About the Contributor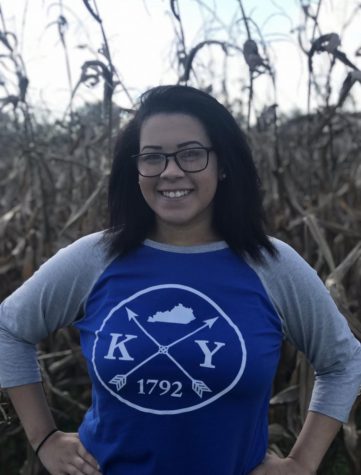 Brooke Jones, Staff Reporter
This is Brooke's fourth year of working with The Jacket Journal. She is a senior at WCHS and is thrilled to be in her last year! She loves going to the...