2nd Annual Woodford Talent Show
WCHS will hold its annual talent show on January 17th!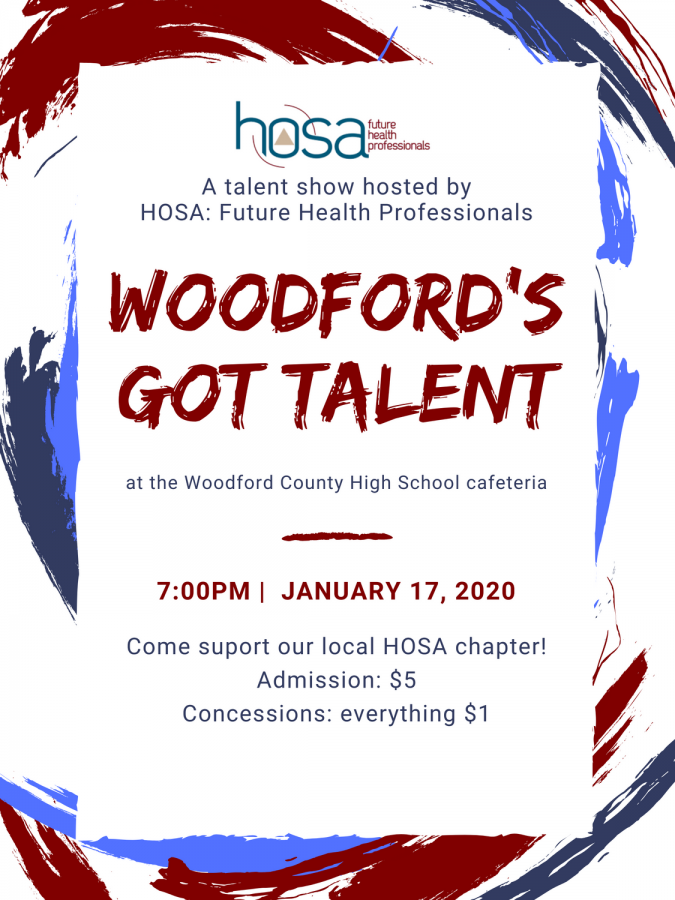 Woodford County is holding what used to be the Annual Talent Show. This event will be held on January 17th in the cafeteria and is organized by HOSA (Future Health Professionals) Mrs. Fitzpatrick and I met so that she could give me information about the upcoming talent show.
How many years has the talent show been going on?
It used to be an annual event. I think they used to do it twice a year years ago and it was a huge thing for the school. It was a big tradition and it kind of just died out. Last year some of my students approached me and wanted to know if we could do a talent show as one of our fundraisers. So we put one together and it was kind of slow to catch on and we didn't have a lot of participation but I think that the people were pretty excited. We're doing it again this year and trying to make it bigger and better.
Are you holding the talent show twice a year this year?
Not this year. I think if we can get it to the point where we have good participation once maybe we could double it up and do it twice. As of right now, I only have about 12 people signed up.
What are some of the best talents you've seen?
Last year there was a guy that did magic tricks and everyone said he was so funny. We also had a gymnast that was really good and a singer that was just amazing. We do have a lot of talent at this school. Music is one of the big ones but we have a lot of performance type of talent at this school. Dancers, singers, musicians, I really think if we got more people interested it would be an amazing showcase.
What does this talent show raise money for?
HOSA–we raise money for competitions.
Why is the talent show personally important to you? 
I think when you look at all the places that exist now students have a chance to get to shine. All the different sports teams you can be apart of and play on the court, people will come and watch and cheer you on. But if you don't throw a ball or kick a ball who has cheered for you? And our orchestra and music groups will perform here and there but it's just different. It's a different level of appreciation and support. I feel that every single person in this world is born with something that no one else can give, and we need to help them find that.
When is the talent show?
January 17, 2019, in the cafeteria. It's on a Friday night. Coach Johnson will be the host and we'll have little concessions.
How have you been advertising for the talent show?
I've sent some emails, and we will be putting up posters and PSA's over the speakers.
About the Writer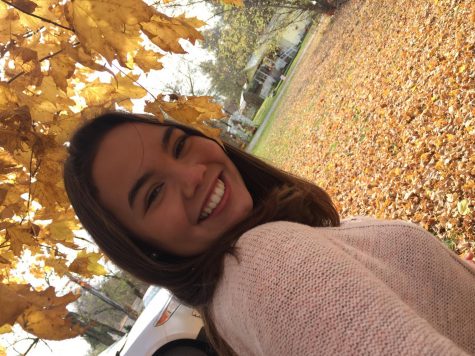 Kayla Hadley, Staff Reporter
Kayla is very excited to be learning and getting more involved with The Jacket Journal. This is Kayla's second year on the Woodford County Women's Soccer...