How to Take Better Pictures With Nothing but Your Phone
Advice on taking better pictures on your phone using composition and other guidelines.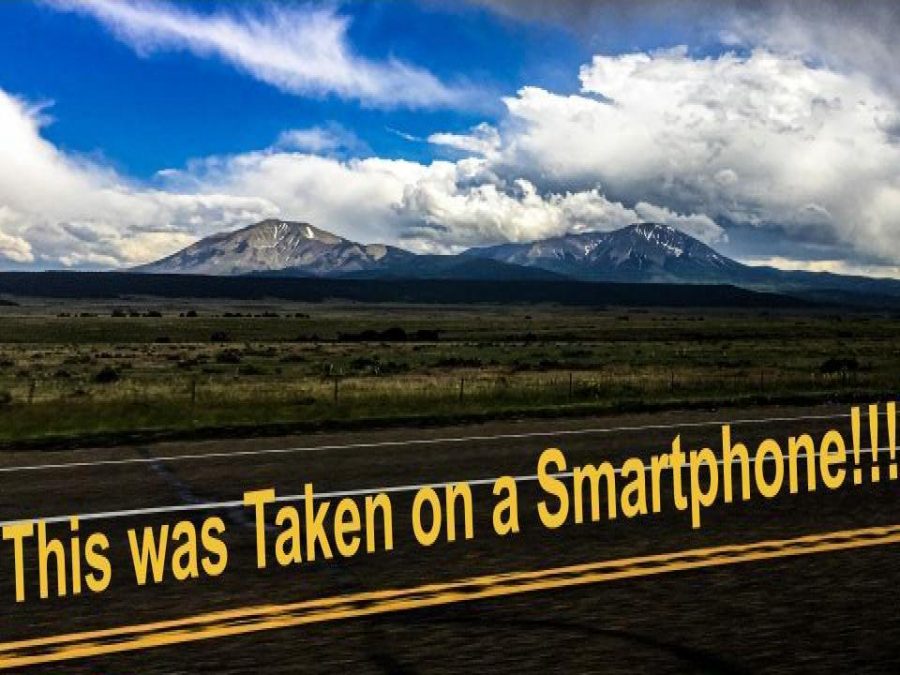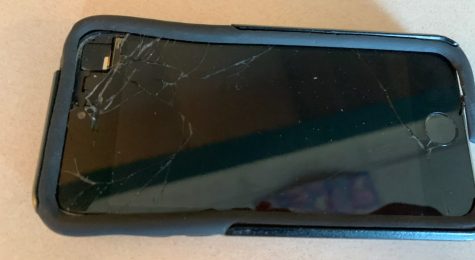 If you want to start taking quality pictures, why buy an expensive camera when you can use the camera you already have? I'm talking about your phone! Although they have their disadvantages, the cameras found on smartphones are fully capable of producing quality images, as long as you know what you're doing. The following tips and guidelines will help you to start taking quality pictures with nothing but your smartphone.
Know Your Limitations
The first thing you should know is how to most effectively work around the limitations of your phone. Smartphone cameras rarely have the same professional features as high-end cameras, so here are some things to keep in mind.
Avoid Low Light Scenes

Many phone cameras have trouble performing well in dark or low light situations. When you take a picture with any camera, sometimes the shadows of the image will look "fuzzy" or "pixelated"; this is called noise. This happens when the camera tries to compensate for a lack of light by artificially lighting up a darker part of an image. Noise should be avoided because "fuzziness" can be distracting for viewers and is just unpleasant to look at.
To avoid this try to put your subject or focus point in a well-lit place. One good source of light is next to a window when it's bright outside, because the light from a window is often very flattering on the face.
Avoid Digital Zoom
Another limitation of many smartphone cameras is their focal length. The focal length is essentially how close the lens of the camera is zoomed in. A longer focal length means a longer zoom. Unfortunately, most smartphones are limited to a wider focal length, meaning that they can't zoom in very far.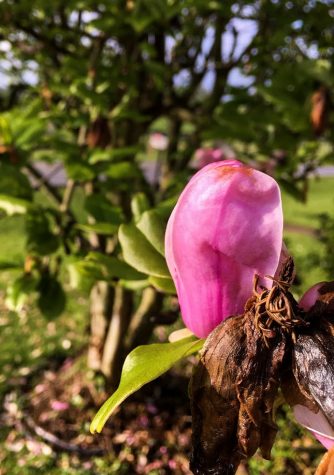 You might think that your phone can zoom in pretty well, but most smartphones when you zoom in to far start to zoom in digitally. When you zoom in digitally all your camera is doing is cropping the image, and this can lead to a picture that is pixilated and unclear.
There are two things that you can do to avoid zooming in too far. The first way is to just stick to landscapes or wide-angle shots where your subject is smaller in the frame and more of the environment can be seen. The second way is to get closer to your subject. This "zooming with your feet" allows the subject to fill more of the frame while preventing the picture from getting too pixelated.
Composition
The composition is how things are organized in the frame of the shot, and knowing about it is useful in all forms of photography no matter what camera you're using. Here are some composition concepts:
Rule of Thirds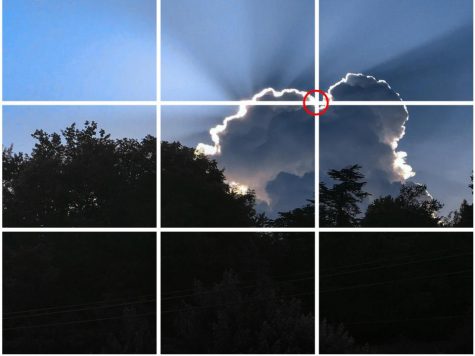 The most basic principle of composition is the rule of thirds. Following this rule is simple; imagine a three by three grid on your shot and move your camera so that your subject is placed where two of the four lines intersect. Doing this gives the picture a more interesting structure compared to a boring straight-on shot.
You might be familiar with this without even knowing it. Fans of The Office may have noticed that during the interviews the character is rarely in the center of the frame, they are usually off to the side. This is because the creators of the show are following the rule of thirds.
Low Angles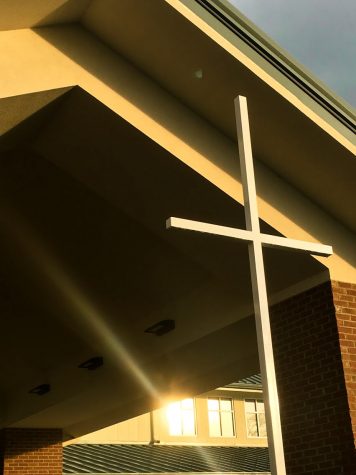 One very quick and easy way to get an interesting composition is to use low angles. Low angle shots are just shots where the camera is lower than the subject; that is why this technique is so quick and easy, because all you have to do to get the camera below the focus point is crouch.
Low angle shots provide a new and interesting perspective for the viewer but they can also play a large role in setting the mood for the picture. When the camera is lower it makes everything in the frame seem larger, making the subject feel powerful or important.
Leading Lines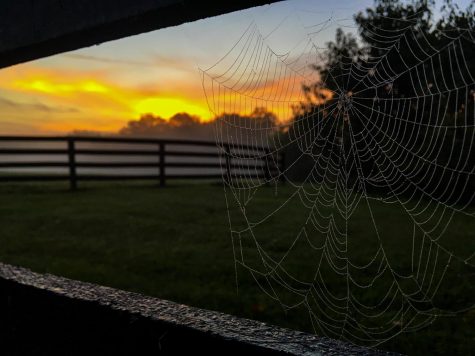 Another common composition technique is leading lines. These are lines in the environment that lead to the subject of the photo, hence the name. Leading lines are helpful because they lead the viewer's eye to the subject, forcing them to focus on the subject of your picture. Many photographers in this area like to take portraits at horse farms because all of the fences make perfect leading lines.
Foreground Elements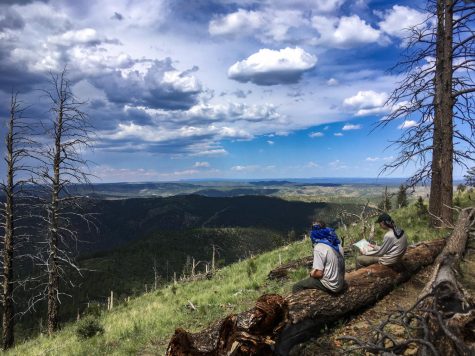 In a picture, there is a background and a foreground. The background is all the things furthest from the camera lens; the foreground is all of the things closer to the lens. Typically the subject is in the foreground and is often alone, but the picture can be more interesting if more things are added between the subject and the camera, creating depth.
Adding a new element like a chainlink fence or leaves to the front of the picture can do a multitude of things. The most important thing is new foreground elements provide context for the image. Whether it's adding to the story or giving insight on the setting, foreground elements can help viewers understand what is happening in a photo.
General Tips
Although these next tips may seem insignificant, following them can go a long way to helping photography improve.
Clean Your Lense
Unlike lenses on professional cameras, your phone doesn't have a lens cap to protect the lens. Dirt, dust, and oil can easily get on it. These things on your lens can severely lower the quality of your photos, so it is good practice to regularly wipe the lens on your phone's camera with a microfiber cloth to prevent residue from ruining your pictures.
Turn on Your Grid
If you can, it's a good idea to go into your camera settings and turn on a three by three grid. Not only will this grid help you follow the rule of thirds, but it also helps for framing a shot so that flat lines aren't angled and vertical lines are straight up and down.
The Most Important Thing to Remember: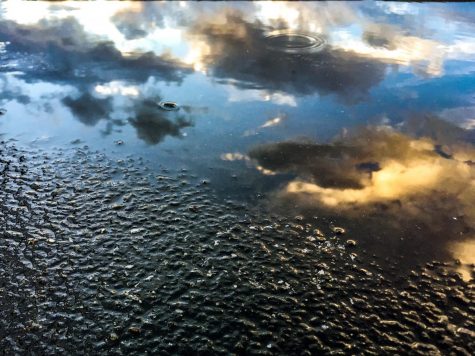 EVERYTHING ABOVE CAN BE IGNORED. Photography is a form of art and as such it is subjective. Even though the suggestions above can help to create interesting and pleasant images, they are just that; suggestions. If you take a photo and you like it, its a good photo. The only way to get better at taking photos is to take more photos and figure out what you like. So go out, take some pictures and keep the suggestions you just learned in mind. Hopefully, you'll be pleased with the results.
About the Photographer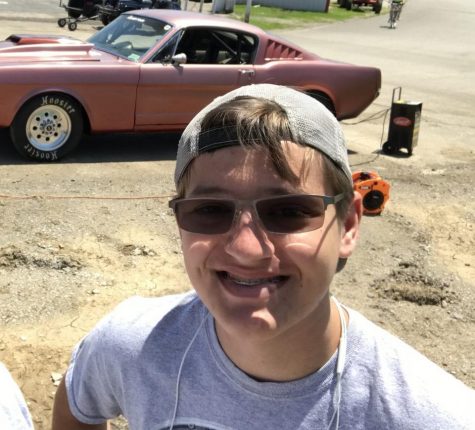 Nathan Jackson, Staff Reporter
Nathan Jackson is a junior this year at WCHS. This is his first year working for The Jacket Journal. Nathan enjoys photography and learning new things....