Spotz Superb Gelato Ranked
A list of six flavors from Spotz Gelato ranked in order of preference
With their welcoming environment and tasty gelatos, Spotz Gelato is the new place to go. I recently went for the first time over this past weekend and of course, had to try many flavors before settling on the one. While I did try every flavor, the following are my favorites. Each flavor I tried brought something different to the table, and I'm here to give you all the 'scoop.'
First up is Rainbow, a mixture of vanilla bean gelato and M&M's. I like this one, but it is a little plain for me. However, if you're more of a 'Plain Jane,' then I would definitely recommend this flavor. The gelato is smooth and creamy with crunchy M&M's swirled throughout, making for a simple sweet treat.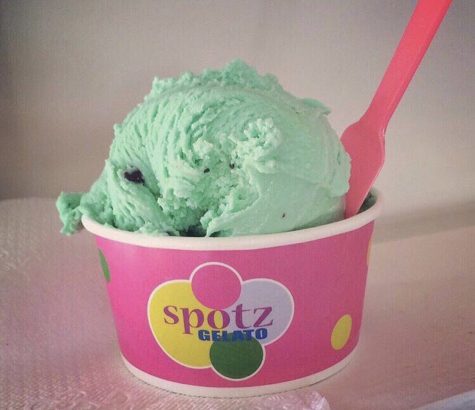 The next one I tried was the Mint Chocolate Chip Gelato. The mint gelato is very light and isn't too rich, and the mini chocolate chips are the perfect amount of bitter and sweet when paired with the gelato.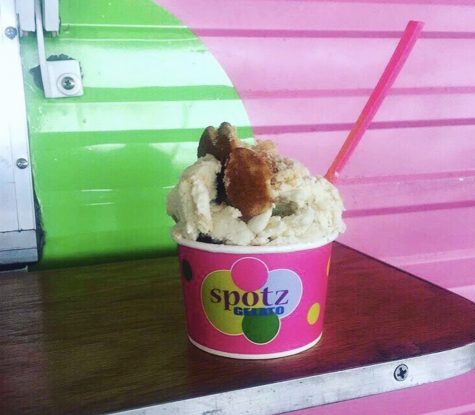 Next, we've got Orangcicle. Their website says the flavor resembles "Push-Ups," an orange creamsicle flavored ice cream treat that many of us enjoyed as kids. This gelato is a mix of orange and vanilla flavors and is the perfect blend of sweet and tart. The flavor isn't super strong, which I personally prefer.
I'm normally not a huge fan of banana pudding, but Spotz Banana Pudding Gelato is delicious. The banana flavor isn't overpowering and is even topped with vanilla wafers.
While this flavor isn't a gelato, it has rightfully earned its place on this list. The Blackberry Sorbet is dairy free and made with locally grown blackberries. It's sweet, refreshing, and perfect for springtime.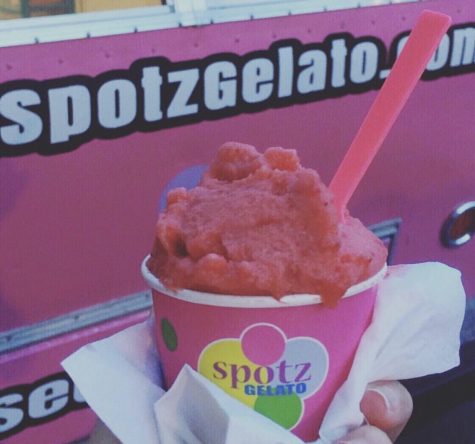 Now its time for my favorite, Cookies and Cream. Cookies and cream is always my go-to flavor, but this has to be the best Cookies and Cream dessert I've ever had.
Spotz Gelato has many other flavors, but these were my top 6 favorites. However, they do rotate their flavors regularly so they might have a whole new set of flavors the next time you visit! Spotz Gelato is located in downtown Versailles next to Rolling Oven Taproom.