Music is the Remedy
A list of 2018 must-go-to music festivals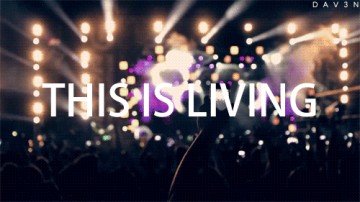 On the website: (http://time.com/5235492/summer-music-festivals-2018/) is a list of music festivals happening this summer that each vary in genre. I picked 10 that sounded very ear-appealing to me. Listed below are 10 music festivals that you won't want to miss this summer!
Boston Calling, May 25-27 (Boston, MA)     http://bostoncalling.com/                                                                                                                   "Eminem is front and center for Boston's big summer festival earlier on in the season at Harvard's athletic complex in Cambridge. It's a rock-heavy roster this time around, with The Killers, Jack White, The National and Paramore all slated to lead things off. They'll be balanced out by the smooth sounds of groups like Fleet Foxes and the rap of Bryson Tiller and Tyler, the Creator."

BottleRock Napa Valley, May 25-27 (Napa Valley, CA) 

 http://www.bottlerocknapavalley.com/                                                                                                "Bruno Mars. The Killers. The Chainsmokers. Muse. Halsey. The list is long for Napa Valley's big summer festival blowout, which covers all genre bases and guarantees a beautiful setting in the rolling vineyard expanses of northern California. Besides the big names, seek out acts like soulful crooner Billy Raffoul and groovy rocker NoMBe to complete the experience."
Governors Ball, June 1-3 (New York, NY) https://www.governorsballmusicfestival.com/                                                                                                    "Eminem will also headline New York's annual Governor's Ball at Randall's Island Park, a regularly celebrity-packed event in the thick of East Coast summer. Jack White, Travis Scott, and the Yeah Yeah Yeahs complete the top billing, but the rest of the lineup is equally stacked with artists outside of rock and rap: electronic acts like Diplo, Galantis and Sylvan Esso should set a groovy mood, while singers Tash Sultana, Maggie Rogers and "Stay" writer Mikky Ekko will balance out the sounds."

Bonnaroo, June 7-10 (Manchester, TN) 

https://www.bonnaroo.com/                                                                      "People love Bonnaroo for the vibe: it's a Southern-style adventure of camping in the sticky early summer and discovering music of all kinds in a laid-back environment. Eminem, The Killers, and Muse are the biggest names on the 2018 roster, but fans will also be hungry for the likes of Dua Lipa and Khalid. At Bonnaroo, you can also rediscover some classic favorites, like the legendary Mavis Staples or Old Crow Medicine Show (of "Wagon Wheel" fame), or find a new folk group to love, like Sweden's First Aid Kit sister act."

Firefly, June 14-17 (Dover, DE)

 https://fireflyfestival.com/                                                                                            "Delaware's Firefly is another of the camping festivals, featuring everything from luxury "glamping" to regular old bring-your-own tent options in the woods outside of the town of Dover. The musical options, meanwhile, swing from the likes of Kendrick Lamar to Foster the People, with a healthy dose of electronic acts (Big Gigantic, Chromeo) involved as well. (Once again, Eminem and The Killers will be popping up, too.)"

Summerfest, June 27 – July 8 (Milwaukee, WI)   

   https://summerfest.com/                                                      "Summerfest's 11 days make it one of the most expansive of your summer festival options. And it's got a little something from everyone, from classic rock to cutting-edge pop: Imagine Dragons, Shawn Mendes, and Halsey all come together in the mix with James Taylor, Florida Georgia Line and the Flaming Lips along with hundreds of other artists for the Midwest event."

ESSENCE Festival, July 5-8 (New Orleans, LA) 

https://festival.essence.com/                                                       "ESSENCE Festival may take place in the thick of summer and in the heat of Louisiana, but it's regularly one of the coolest festivals in the summer calendar. Consider: Erykah Badu, Mary J. Blige, and Janet Jackson are all slated as headliners for the event's three days, backed up by Snoop Dogg, the smooth-singing Miguel and even actor Idris Elba (he's got a side job as a DJ, in case you didn't know yet)."

Panorama, July 27-29 (New York, NY)

 http://www.panorama.nyc/                                                                                                         "Panorama, now in its third year, is the New York City answer to Coachella, bringing in a stacked set of artists to perform at the city's nearby Randall's Island Park. (It's a busy summer at Randall's Island.) The island is just far enough away to make the venture a journey — but close enough that no one is going to need to worry about camping or accommodations outside of their own bed. The Weeknd, Janet Jackson and the Killers are this year's headliners, and you can bet that Jackson's Saturday set will be enviable fodder for many, many Instagram feeds. (And with SZA, Dua Lipa and St. Vincent also in the mix, it's a great spot to see all of the women at the top of the R&B and pop charts lately.)"

Outside Lands, Aug. 10-12 (San Francisco, CA) 

https://www.sfoutsidelands.com                                                                                                                   "Janet Jackson, The Weeknd and Florence and the Machine will be front and center at the Bay Area's biggest music festival in Golden Gate Park in August. Now in its tenth year running, Outside Lands continues its run with a diverse lineup in a convenient location, spread over three days. Consider spending some time with hipster favorite Father John Misty, pop princess Carly Rae Jepsen or moody crooner Lauv while you're at it. Outside Lands, which champions an environmentally-friendly approach to mass congregation, is also home to a comedy tent for a break from all the music."

Hot 100 Fest, Aug. 18-19 (Long Island, NY)

  https://www.hot100fest.com/                                                                                                                   "With a dance-heavy lineup and plenty of EDM to spare, the Hot 100 Fest — hosted by Billboard — should turn the outdoor Jones Beach Theater on the Long Island waterfront into quite a party. Rappers Future and Rae Sremmurd have top billing, but fellow headliner DJ Snake, R&B singer Kehlani and pop star Kim Petras are acts to watch for with just as much hype behind them."
About the Contributors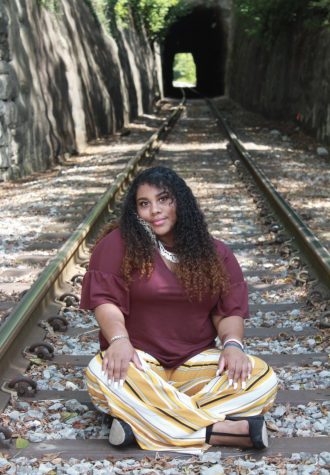 MaQuoia Bernabe, Staff Reporter
MaQuoia Bernabe is a senior at Woodford County High School. She is going into her fourth and last year writing for The Jacket Journal. When she's not buried...