Rockin' Guitars
A photo essay of different guitars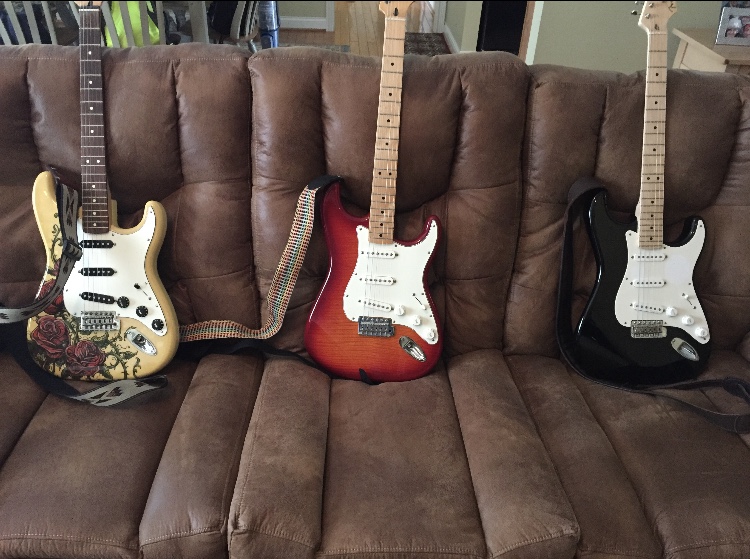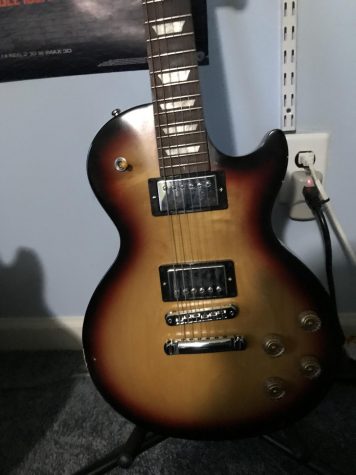 This guitar is a 2016, Gibson Les Paul Studio. with a Fireburst finish, Chrome pickup covers, Tunomatic Bridge and tailpiece, Black Pickup rings, and Gold speed knobs. This guitar has several obvious signs of ageing, which is a clear sign of how much this guitar is played and how well it has held up three years after its creation. The guitar has a very satisfying low end tone, making the guitar great for more deep sounding guitar parts, it may not be a guitar built to play at incredible speeds but it certainly makes up for in in tonal quality.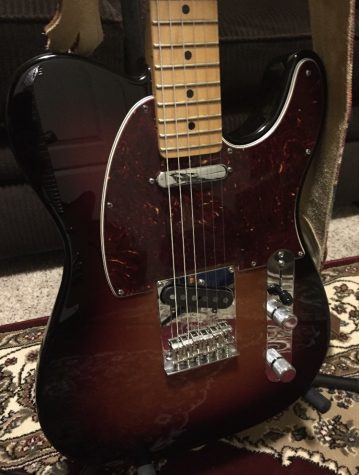 This is an American made 2017 Fender Telecaster, with a gloss tobacco burst finish, and chrome hardware, made of Ash wood. The Telecaster is known for it's thin, and twangy tone commonly found in county and southern rock music, while also found in classic rock and blues. This particular guitar is exactly what you would want and expect out of a telecaster, if your looking for big thick metal tones, you may not find them here, but what you will find is a guitar that has a very defined and recognizable sound.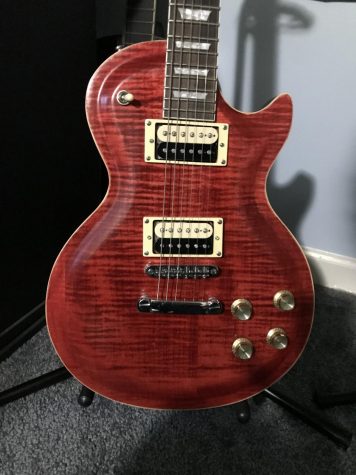 This is a hand made guitar, with a design heavily inspired by the Gibson Les Paul. This guitar has a stained red maple flame top, a sassafras midsection, a flat maple back, and mahogany neck. This guitar includes Seymour Duncan 59 Replica pickups to give it a more vintage sound. This guitar has a very thick high end tone, making it great for solos and lead guitar. The body of the guitar was hand cut and the maple flame top was hand carved making it truly a one of a kind instrument.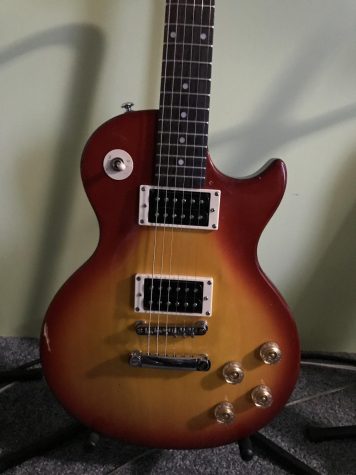 This is an Epiphone Les Paul 100, which is known for being one of the higher quality low end price Epiphone Les Pauls on the market. This guitar has a sold maple body with mahogany neck with a sunburst finish. This guitar has a bass end tone and can get very loud if need be, although two pickups are shown only one of them is even connected. The guitar has a surprisingly thin neck for a Les Paul which makes it quite unique.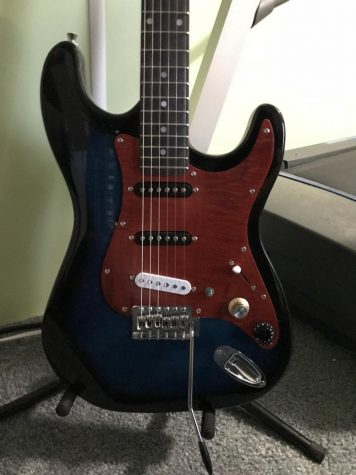 This is a budget copy of a Fender Stratocaster made by BC guitars. This guitar has a blue burst finish, with a hand made maple pickguard, modded tremolo system, and Dragonfire single coil Pickups. This guitar has a very interesting tone, which can range from light to heavy sounds based on what settings your playing at, it is a quite versatile instrument, though it can be very finicky, it is certainly not a guitar you would want to use if you didn't have time to get your settings exact right before you play.
About the Contributor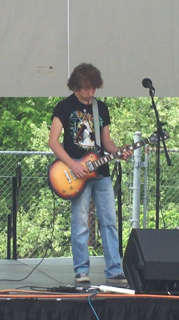 Cole Romine, Staff Reporter
Cole Romine is a  senior at WCHS and a second year reporter for The Jacket Journal. He is a guitar player and has built a guitar from scratch. He is an...