Seniors Take On NYC!
The Class of 2018 leave their small town in favor of the big city lights
Hang on for a minute...we're trying to find some more stories you might like.
This time of year is particularly stressful for everyone. Underclassmen have finals to worry about, seniors have finals AND graduation while also trying to make the most of every moment before it's time to leave. This year, some seniors had the opportunity to take a break and take to the streets of New York City. Although the trip lasted only four days, the seniors had a great time and want to share their experiences as well as share some advice with the juniors who plan on going on the trip next year.
"Be prepared to do a lot of walking," said McKenzie Sims (12). Manhattan is 22.7 square miles so you'll probably want to wear comfortable shoes and stay hydrated.
"Bring more money than you think you'll need, if possible. You're going to want to buy a lot," said Jonah Rice (12). Rice also mentions to stay wary of strangers, "The amount of hecklers on the street trying to sell you things (was surprising), and they'll sell you literally anything," said Rice. "I got roped into buying two airheads for 4 dollars. I would never ever do that again, and who knows if they were lying or not about where the money was going."
Carrie Howard adds to the conversation, "Don't follow people into elevators for fake purses in Chinatown." People definitely aren't as polite in NYC as they might be in Versailles.
"The photographer at the steps was super rude to us," said Eliza Platt (12).
In fact New Yorkers are notoriously rude, but according to Boo Hysell, "People weren't as rude as I heard they were."
New York is full of fun things to do, but of course you can't get to everything in the city. Still, the seniors got to see and experience some pretty cool stuff. "I really enjoyed going to the world trade center building and going all the way to the top and getting an amazing view of the entire city. I also really enjoyed the dinner cruise because it was beautiful and we got a good glimpse of the Statue of Liberty, although, I wish we got to actually go to the Statue of Liberty; that would've probably been my absolute favorite part," said Bonika Todd (12).
Among the sights, was some of the seniors very first Broadway show.  "The coolest part of the trip was definitely The Lion King!" said Chelsea Call (12).
Perhaps the best feature of the trip, was the freedom the seniors were given in Times Square. "We shopped a lot! I definitely recommend bringing more money than you think you're gonna need. We also ate a lot. The food in New York is definitely a huge part of the experience. I recommend getting at least one hot dog from a street vendor," said Platt.
"It was cool to shop around, look at the amazing amount of signs and lights, really just take it all in," said Rice.
"In Times Square I shopped around and ate. I mostly felt overwhelmed, I also got lost a few times but it's all good," said Howard.
About the Writer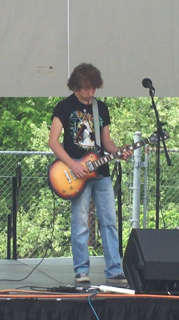 Cole Romine, Staff Reporter
Cole Romine is a  senior at WCHS and a second year reporter for The Jacket Journal. He is a guitar player and has built a guitar from scratch. He is an...