How to Plan and Throw a Graduation Party!
Together we have learned, grown, laughed, and cried. It is time for each of us to move onto a new path and carry with us the memories of great friends and mentors.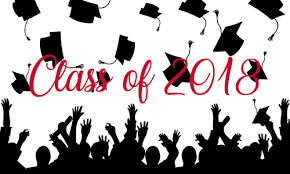 The month of May is a roller coaster of emotions. For Seniors, it's a mixture of relaxation, stress, happiness, sadness, and many more emotions. Some of the questions running through the minds of these seniors being: Where do I go from here? How can I begin transitioning from high school to college? What is my game plan if my first school choice doesn't accept me? What is my financial game plan if no one offers a scholarship? Is my career choice viable?  If you are one of these seniors' siblings, friends, lovers, or family, it's your job to help relax them and encourage them throughout their journey. One way to do this is to throw them a GRADUATION PARTY–maybe even a surprise one!!!! Graduating from high school is a great accomplishment that should be celebrated with friends, food, and fun.
First, I would genuinely encourage you to get a notebook from a cheap store such as Dollar General or  Dollar Tree to keep up with plans and to mark down. Having a notebook where you could write things down keeps you well organized and planned.
Second, decided on a date and time. I would aim for a weekend right after their graduation due to summer plans for summer vacations. If not May, the latest I would motivate is June or July because August is generally the time when students leave for college!!
Third, choose a venue where you would like to host the party. If you're on a budget, don't worry.  I would recommend using your house and backyard. Most graduates love having their parties at home especially if they're moving out of state.
Fourth, I would recommend setting a menu that goes well with your venue or of their favorite meals/snacks and making a guest list and sending out invitations.If you want to go that extra mile you could also do a theme party those are always fun. With the invitations, I recommend putting the venue name/address, time, date, and a picture of the graduate.
Then, it's time to go shopping for decorations. Stores I recommend for graduation parties are: Party City, Michaels,  Dollar General, Fiestas By Dolly, Dollar Tree, and Family Dollar. Don't worry, there is no such thing as over decorating–after all, it's for your graduate!
Finally, it is time to put everything together on the big day. I would recommend you having someone to occupy the graduate throughout the day so there's no suspicion. And remember, not everything has to be perfect–memories are made within the moments least expected.
About the Contributor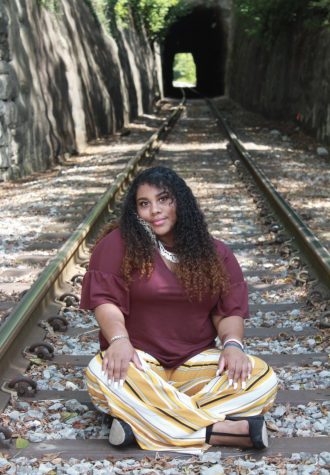 MaQuoia Bernabe, Staff Reporter
MaQuoia Bernabe is a senior at Woodford County High School. She is going into her fourth and last year writing for The Jacket Journal. When she's not buried...