The Madness of March Madness
This year's March Madness has been one of the craziest in the past few years
Hang on for a minute...we're trying to find some more stories you might like.

Loading ...
During this NCAA basketball tournament season, there have been many crazy games that have led to even crazier outcomes. This year, UMBC was the first 16-seed to beat a No. 1 seed in history. Before this game, No. 1 seeds were 135-0 in first round games. Loyola-Chicago is an 11-seed that has made it to the Sweet Sixteen by beating Miami (Fl) and Tennessee on last-second shots. Syracuse, a team that played in the very first round to get into the tournament, has made it to the Sweet Sixteen this year after upsetting TCU and Michigan State.
Over 70 million brackets have been filled out this year and after the second round, there are no longer any perfect brackets left. With the big upsets such as Buffalo beating Arizona and Marshall beating Wichita State, only 13 people had a perfect bracket after the first round.
In the Final Four, the four teams are Loyola-Chicago, Villanova, Kansas, and Michigan. Loyola-Chicago is the Cinderella of the tournament being an 11-seed. They beat Miami (Fl) and Tennesse on last-second shots. Then in the Sweet Sixteen, Loyola-Chicago beat Nevada. Then, to make it to the Final Four, Loyola-Chicago beat Kansas State. Villanova was the 1-seed of the East region and they had an easier walk to the Final Four. Villanova only needed to beat Radford, Alabama, West Virginia, and Texas Tech. Kansas also had an easy time to get to the Final Four by beating Penn, Seton Hall, Clemson, and Duke. Then Michigan was a lot like Loyola-Chicago, taking on other Cinderellas. Michigan beat, Montana, Houston, Texas A&M, and Florida State.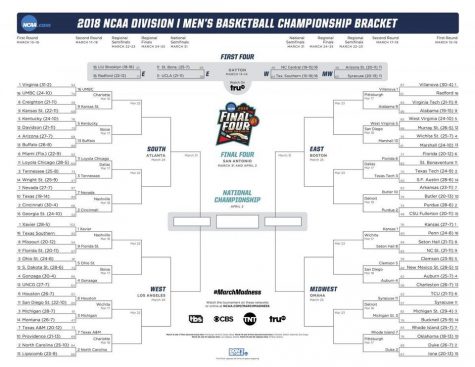 One person that predicted that Loyola-Chicago would go this far was Cole Lafoe (10). "I picked Loyola to go this far and I'm quite excited to see them in the Final Four," Lafoe said on Wednesday. Lafoe also has hope for Loyola-Chicago in the Final Four, "I will say, Loyola-Chicago is going to win it all because I really want them to, but realistically I would say Villanova would win."
Another student at WCHS, Alex Morgan (11), also gave his input on the tournament this year. He said, "My bracket didn't do too well because of all the upsets in this year's tournament." But when it came to the Final Four, Morgan said, "I think that Loyola-Chicago is going to win it all because they have the best chemistry among the Final Four teams and play with the most energy."
This year's March Madness has been really exciting to watch and has had people on the edge of their seats the whole time. From the amazing Cinderellas to the number 1-seed that beats every team in its path, March Madness is always fun to watch. And this year's Final Four has people thinking: Who's gonna win it all?
About the Writer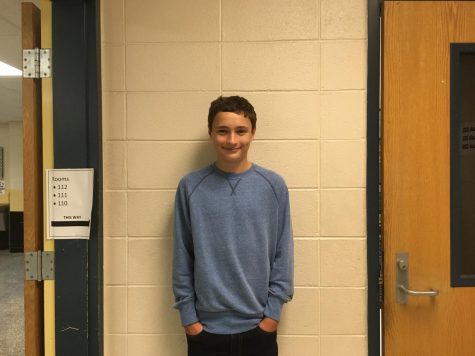 Will Fisher, Staff Reporter
Will Fisher is a sophomore at WCHS. He is on the swim team and lettered last year. Out of school, he plays video games and skates. This will be his first...