Music, Food Trucks, and Films, Oh My!
Activate Festival, put on by WCHS students, combined art and activism on Court Street
Hang on for a minute...we're trying to find some more stories you might like.
On March 23 and 24, WCHS's Community Activism class put on a festival in the Gallerie on Court Street (previously the Methodist Church). The festival, called Activate, celebrated art and activism within Woodford County. It included food trucks, live music, discussions and speeches, nonprofit organizations, an art gallery, and short films submitted from all around the world.
The Community Activism class, led by Mr. Andy Smith, has taken on many issues in Versailles. The class primarily focuses on how to build a community space in downtown Versailles, and has held several events under the name of Spark. This year, the class decided to expand Spark and create a new festival—Activate. In December of 2017, Activate Cafe was held in the Amsden building on Court Street, however, this festival included many more aspects than any previous event. It focused on more than music and food, and featured more informational and educational material. Regardless of interests or age group, there was something for everyone to enjoy.
Elizabeth Congleton (11) said, "I really like what the class has done with Spark and Activate. Versailles doesn't really have much to do, and all of my friends and I look forward to the cafes and festivals that are put on each year." Konner Spalding (11), a member of the Community Activism class, said, "I love how the community came together to support the students by listening to the music, watching the film festival, and participating in the discussions." She says she will be participating in the class next year as well, and is excited for what's to come. Nicole Eller (11) had some of her artwork displayed at the event, and said, "Activate was really cool! I thought the way the art was presented was really interesting, and I liked how they embraced the industrial look with the space."
About the Contributor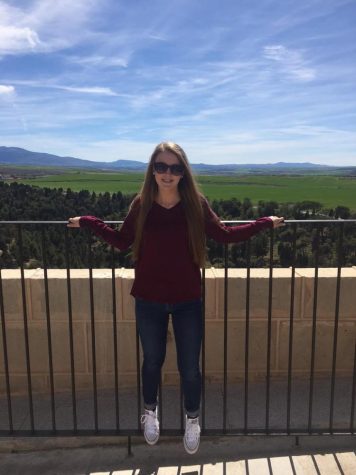 Sophia McKee, Staff Reporter
Sophia McKee is a junior at WCHS. She's a member of multiple clubs, such as NHS and Beta, FCCLA, Spanish Honors, Girls United, and is the president of...