Travel Hacks and Facts
How to pack for a spring break trip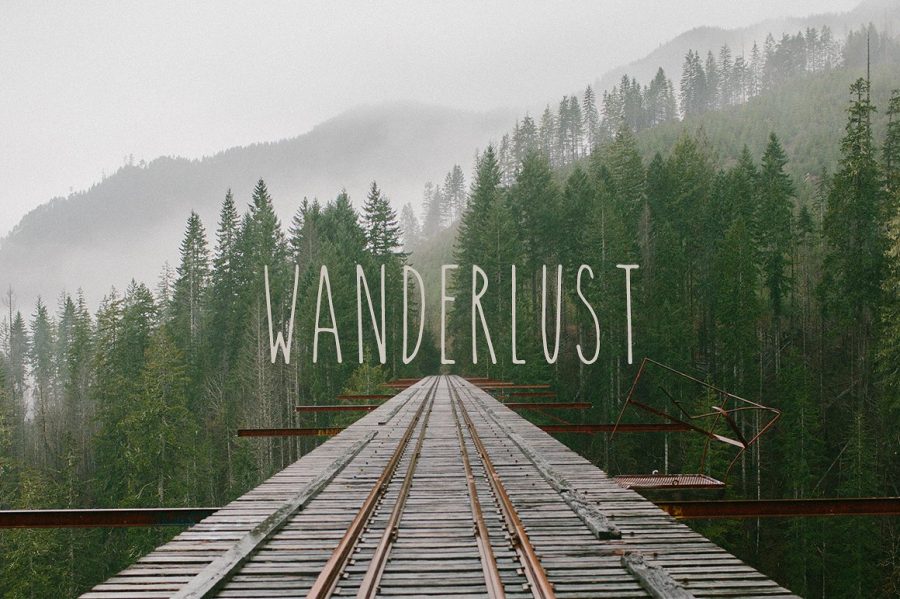 When traveling, it's easy to be caught up in the minute details; people are so focused on certain things that they forget items that are necessary for safety reasons. Not only that, but knowing the amount to pack for the time you are going also holds importance.
Packing for a Trip that is Under 10 Days Long
When packing for a short trip, it is very easy to pack everything in a carry on. There are various YouTube tutorials for packing over 10 days in a carry on, so it will be no problem to pack 7 days or less in the same sized bag. Depending on the location, bringing weather appropriate clothing is always a must. Re-wearing clothes is a good solution for packing, as it takes up less space. Rolling clothes is a classic travel hack, and it also helps preserve space. The most difficult part about packing a carry on bag is the liquids. All of the liquids (including any cream makeup, deodorant, and gel lip balm) must have a net weight of less than 3 ounces. On top of this, all containers must fit in a quart-sized plastic bag. Thus, travel sized options are certainly the way to go. At the destination, you can purchase more shampoo or conditioner at a local drugstore if you happen to run out. Make sure everything in your bag is TSA approved and you'll be golden. In terms of making all of your items fit, packing cubes are a great resource. Many of them are compressible, allowing you to get the most space out of your suitcase. Even so, be sure to know the dimension limits of a carry on bag for your airline.
Check out this video for a "how to" on packing a carry on.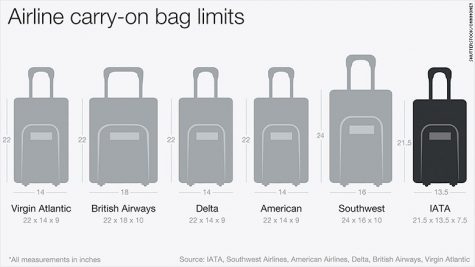 Packing for a Trip that is 10 Days or Longer
For a longer trip, it makes sense to check a bag. Most airlines allow one bag to be checked under 50 pounds for no extra charge. So, if the layovers are long enough to make it to flight after flight, checking a bag is the best option. But, make sure your bag fits the weight limit before you leave your house. If not, you may have to do the "shuffle of shame," in order to move some things into your carry on. You can also take as many liquids as you'd like, which is the largest benefit. There is nothing better than not having to worry about having a certain amount of body wash and shampoo; it is so nice to just be able to throw a bottle into a suitcase. Not to mention, you can also place mildly sharp objects in a carry on, like brass knuckles. Even though the suitcase is larger, packing cubes are still nice to use. An organized suitcase is so satisfying, and packing cubes allow for you to know where all of your clothes are at all times.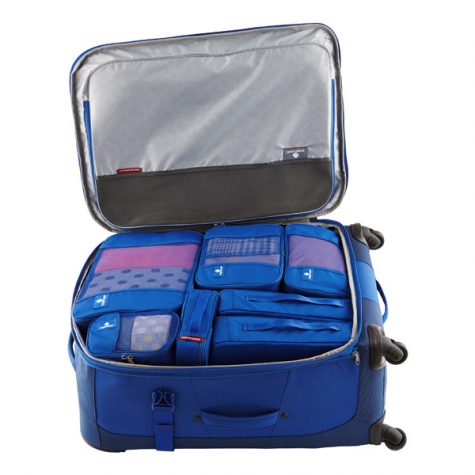 Tackling the Airport
The airport is a scary place for many. With the combination of security and paperwork, it is intimidating for most people. But, with a few simple rules, you can easily make it through the airport. Before you leave your house, check to make sure you have all of your documentation. This is essential to leaving the country, or even your state. You cannot go anywhere without a ticket. Try and arrive at the airport at least an hour early. It is better to wait at the gate for 30 minutes than to miss your flight completely. If you have any extra change around, buy a snack once you get through security. You cannot bring a bottle of water through security, as it is too much liquid. So, try and bring a compressible water bottle or an empty plastic bottle, and fill it after the security check. A travel wallet, or a lanyard with a passport holder assures that you do not leave your documents anywhere, so it is also a great thing to have. Also, be aware of the things you can bring back from the country you are visiting to the United States. For example, you cannot bring back meat or cheese from most countries.
About the Contributor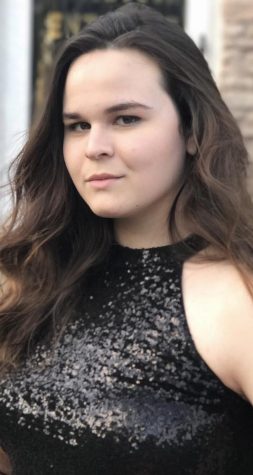 Emily Brookfield, Editor, Staff Reporter
Emily Brookfield is a Junior at Woodford County High School, and it is her first year writing for The Jacket Journal. Besides writing for the paper, Emily...