These are the Most Anticipated Movies of 2018
All the new movies that are planned to be released this year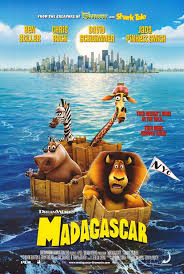 Hang on for a minute...we're trying to find some more stories you might like.
This year is going to be packed with great movies. There will be a new Star Wars movie, Solo: A Star Wars Story, The Incredibles 2, Avengers: Infinity War, and other great movies. The thing about all the movies that are coming out this year is that there are a lot of superhero movies coming out this year.
Anticipating how well these movies will be this year, I will look at how good their casting is and what the story is about. There will be three different categories that will be covered: Action, Comedy, and Horror.
Action
Avengers: Infinity War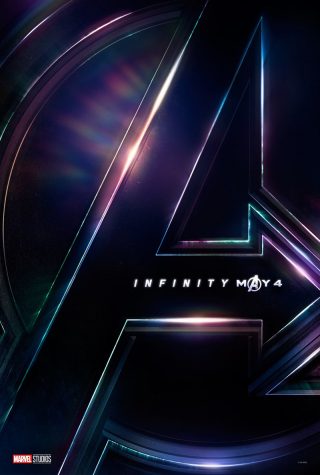 For this new movie in the Avenger's series, there will be one of the largest casts of hit actors ever. This movie will bring actors from all of Marvel's hit movies such as Robert Downey Jr., Chris Pratt, Chris Evans, Chris Hemsworth, Scarlett Johansson, and Tom Holland. In this movie, the heroes from the Avengers, Guardians of the Galaxy, Dr. Strange, and Spiderman (finally).
For the story, Thanos plans to collect all of the Infinity Stones and the Avengers don't have enough firepower to stop him, so they have to enlist new members to the Avengers to help stop Thanos.
Solo: A Star Wars Story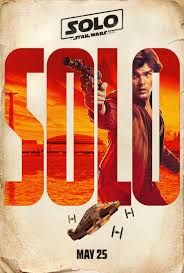 In this new Star Wars Wars movie, the focus is on Han Solo, one of the main characters in the first three movies (IV, V, and VI). In this movie, Alden Ehrenreich plays Han Solo in this movie unlike Harrison Ford for the past few movies because of how old he is getting. Other members of the cast include Emilia Clark, Donald Glover (aka Childish Gambino), Woody Harrelson, and Phoebe Waller-Bridge.
In this movie, the audience gets the backstory to Han Solo and all the adventures he had before the first movies. In this movie, Han Solo meets his co-pilot Chewbacca and his good friend Lando Calrissian as they go on daring escapades across the galaxy.
Mission Impossible: Fallout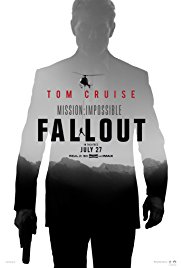 In this new Mission Impossible movie, Ethan Hunt and his IMF team find out that something in the mission has gone wrong and they have to race against the clock to save themselves. Ethan Hunt, as always, is played by Tom Cruise, and other actors and actresses in this movie are Rebecca Ferguson, Henry Cavill, and Simon Pegg.
This movie sounds a lot like every other Mission Impossible movie that there is out there; Ethan Hunt and his team need to stop a bad guy from doing something bad. This movie, however, sounds like there is going to be a lot more internal conflict in the team that Ethan is with.
Comedy
Deadpool 2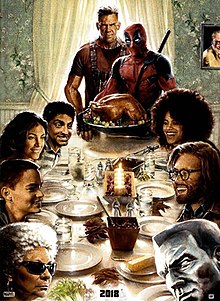 Deadpool 2 is the sequel to the first Deadpool movie that came out the February of 2016. The cast for the movie will include Ryan Reynolds as Deadpool, T.J Miller (aka "Meh" emoji from the Emoji Movie) as Weasel, Josh Brolin as Cable, Zazie Beetz as Domino, and Brianna Hildebrand as Negasonic Teenage Warhead.
Not a lot of information has been given out to the public about this new Deadpool installment. The only things that have been released about the movie have been the teaser trailers, which are absolutely hilarious, and the cast of the movie. But the only thing that is for sure going to happen in this movie is some hilarious moments and action-packed scenes.
The Incredibles II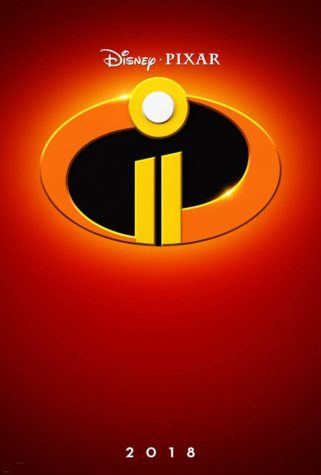 Wow… 14 years have slowly gone by because there has been no Incredibles II. Well, the time has finally come; The Incredibles II is coming out this summer and so many people are excited that this sequel is coming to theaters. The cast from the first movie is coming back 14 years later to make this movie a reality, Brad Bird will be Edna, Samuel Jackson will be Frozone, Holly Hunter will be Elastigirl, and Craig Nelson will be Mr. Incredible.
The plot of this movie goes against many social norms when Elastigirl goes out to fight crime while Mr. Incredible stays at home and faces his hardest challenge yet, taking care of his children. Elastigirl takes on the Underminer as the worlds fate hangs in the balance.
Madagascar 4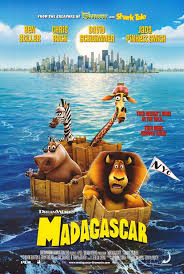 Did you think that this series was over? Well, it's not. However, this is going to be the last movie in the Madagascar series. The same cast as always is back for the fourth round, including Ben Stiller as Alex the Lion, Chris Rock as Marty the Zebra, Jada Pinkett Smith as Gloria the Hippo, and David Schwimmer as Melman the Giraffe.
In this final movie, Alex and the gang start to head home to meet Alex's family. On their way, they meet new friends such as Vitaly the Tiger and Gia the Jaguar. On the way home though, they meet one final foe that will be their toughest challenge yet.
Family
Mary Poppins Returns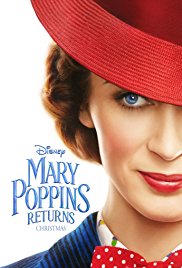 A movie that has been so influential throughout recent history is now getting a sequel this Christmas. In this movie, a great actress will be taking the place of Julie Andrews for this movie and her name is Emily Blunt. Other people that are going to be in the movie include Dick Van Dyke, Ben Whishaw, Meryl Streep, and Emily Mortimer.
In 1930's London, Mary Poppins reunites with Jane and Michael Banks and their three children after a personal loss to the family. Mary Poppins uses her magical skills to show the family all of the joy they are missing out on. She is also joined by her close and magical friend Jack on their journey.
Isle of Dogs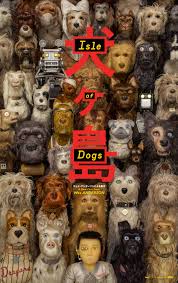 This is one of the best movies that not a lot of people have heard of this year. For the critics that have seen the movie early, they have given it high regards. Some of the actors and actresses that are cast in this movie are Scarlett Johansson, Edward Norton, legendary Bill Murray, Bryan Cranston, and Tilda Swinton.
The plot of this movie is that all of the dogs in Megasaki City are kicked out of the city and put into a dump. 12-year-old Atari heads off to the dump to find his dog, Spots. When he gets there, he decides to help all of the dogs in the dump so he can bring the dogs back to Megasaki City.
Christopher Robin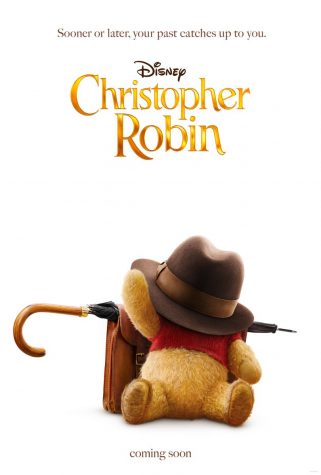 Christopher Robin is going to be the first live-action Winnie the Pooh movie ever made. This movie has just been announced at the time of writing this so there isn't as much information on it as many of the other movies. The only three cast members that have been announced are Ewan McGregor, Hayley Atwell, and Jim Cummings.
The plot for this movie is that Winnie the Pooh comes back into Christopher Robin's life when he is now an adult and has his own child. Winnie the Pooh tells Christopher that he needs to come back to Hundred Acre Wood to help find Winnie's old friends.
This year looks year looks like a great year for movies. The best movies look to be the new Avengers movie, The Incredibles 2, and the new Marry Poppins movie. Regardless, the cinemas will definitely be packed full of eager movie-goers.

Loading ...
About the Writer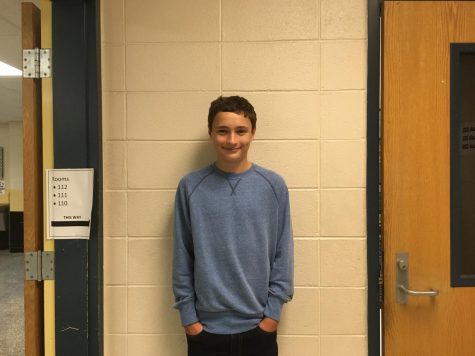 Will Fisher, Staff Reporter
Will Fisher is a sophomore at WCHS. He is on the swim team and lettered last year. Out of school, he plays video games and skates. This will be his first...