Hope for Lexington Youth
The Executive Director of Arbor Youth Services in Lexington shares what her work is all about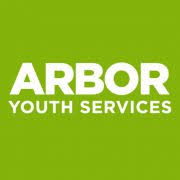 Hang on for a minute...we're trying to find some more stories you might like.
Many of us are fortunate enough to have somewhere we call home. A protective environment where we feel we belong. Unfortunately, the truth is, not everyone has such a place, but Arbor Youth Services in Lexington stands as a beacon for many homeless or troubled youth.
       "[Arbor Youth Services began through] the joint efforts of the Junior League of Lexington and the Orphan's Society of Lexington, in partnership with the Lexington-Fayette Urban County Government (LFUCG), led to the September 1976 opening of a coed adolescent group home in a Fourth Street duplex in Lexington. After 18 months of successful operation, primary funding responsibility for the Metro Group Home program was assumed by the LFUCG," said Lori Clemons, executive director at Arbor Youth Services.
Arbor Youth Services currently operates 4 distinct programs: MASH Drop Inn Emergency Shelter, Supportive Housing/Outreach, Rapid Rehousing Program, and Project Safe Place. Aside from food and shelter, Arbor Youth Services also provides their youth with necessary life skills, "For our 18 to 24 year old population, the most important goal is to get them connected to permanent housing. We also help them with job skills, to help connect them to employment. For all our youth, those in the shelter and those at the outreach center, we teach a variety of life skills that all youth need, from cooking to anger management," said Clemons. Arbor Youth Services also provides, emergency shelter for children ages 6 weeks – 17 years, 24-hour crisis intervention, safe place services, counseling and case management, parenting support, independent living skills development, respite care, information and referrals, and street outreach to children, youth, and their families throughout Central Kentucky.
Clemons has worked at Arbor Youth Services since October of last year and as with any new job she faces challenges. "I was not an Executive Director in my previous position, so right now, the most challenging thing for me is adjusting to my new role and to a new organization," said Clemons. "Any time a person changes jobs, there's an adjustment period, and in my case, it's a huge adjustment.  Not only am I trying to familiarize myself with the ins and outs of each program within the organization, I'm also doing my best to learn and understand all of the things that keep the organization operating (i.e. grants, funding, financial audits, health insurance).  Once I've been in this position for awhile, I anticipate that one of my biggest challenges would be funding.  In the non-profit world, there's just never enough money, " said Clemons.
In fact Clemons says money is currerntly Arbor Youth Services' biggest obstacle. "As with most non-profits, our greatest obstacle is that we never have enough money. We rely on several major grants that help us stay in operation, but grants can easily come and go, especially as social services funding gets cut nationwide. We are currently trying to increase our private donor base, trying to get community members to provide more than items needed, to make monetary donations," said Clemons. "We desperately need to replace the windows in the shelter.  Because it's an old historical building, the cost of this is more than we can handle, so we are hoping to raise the money to get this done as soon as possible."
Arbor Youth Services is always looking for volunteers to lend a helping hand. "We have a few ways people can volunteer, whether individually or as a group. We also encourage individuals and groups to promote Arbor Youth and provide support by hosting fundraisers, either raising money or collecting specific needed items for the programs." said Clemons.
Although the job comes with its ups and downs, Clemons still finds the job rewarding. "As for what I find most rewarding with this position, I'd have to say that is spending time with the youth we serve and seeing how we're making a positive impact on their lives. Hearing from a youth how we changed their life or that they felt loved while they were at Arbor … that is the greatest reward.  It's those moments that make all the struggle and challenges worth it. "
Interested in volunteering? Call (859) 254-2501 or email [email protected]
You can donate to Arbor Youth Services here.
For more information about Arbor Youth Services visit their website.