Introducing the Jumpers
A look at what it takes to be an equestrian jumper
Hang on for a minute...we're trying to find some more stories you might like.
Many people have seen equestrians and their horses jumping. One of the styles of jumping is actually called "Jumpers." Although the plain name, it is separated from the hunters quite drastically. The big difference between the hunters and jumpers is the way they are judged. In simple terms, the jumpers is based on time, speed, and power; while the hunters is based on the horse's looks. The jumpers has a more straightforward scoring system, while the hunters are judged. The way hunters are judged is based around the overall quality of the round, such as the horse's movement; it's quite artsy. Jumpers are judged by faults, such as knocking rails, run outs, refusals, and falls. The time taken around the course is also a factor. The jumpers are usually very speedy. Though both disciplines win awards, the jumpers usually win money, or get it taken off of the horse show bill.

My experience with the riding horses goes back a long way. My family owns a thoroughbred farm by Keeneland, so I've grown up around horses. I started riding at 5 years old with our thoroughbred trainer who started teaching me. I started out trail riding as I pleased with my first horse, but when I aged a little more and became more confident and independent, I started riding at a nearby hunter/jumper barn with a trainer. I started taking lessons twice a week when I was 8 years old, and progressed very quickly. I started showing in the hunters and did it for many years. I went to many shows up until a year or two ago when I decided to try out the jumpers.

I decided I liked it much better, because I prefer the way the jumpers work over the hunters. It fits my style a bit more, since I like to go faster and jump higher. I also sometimes show in the equitation as well. I recently officially bought my jumper, Casino, last fall at the cost of $60,000. He was born in Chile, moved to Venezuela, then Florida to a jumper barn belonging to my dad's client. We leased him for about a year before deciding to purchase him. I lesson him about three times a week, and just exercise him once or twice a week outside of lessons. It takes a lot of work as well as care for the horse, but it is a wonderful sport overall–from the competition to the love of the horse.

The video below is of my horse Casino and I competing in the jumpers at the World Equestrian Center:

Video by Hillary Ocampo
About the Writer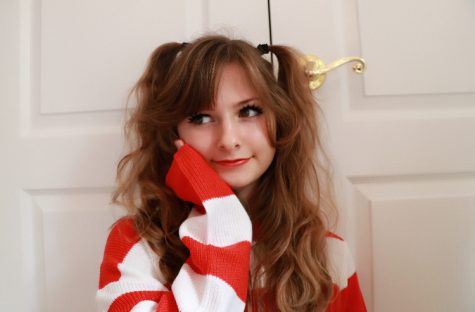 Hillary Ocampo, Staff Reporter
Hillary Ocampo is a sophomore at Woodford County High School; this is her second year with The Jacket Journal and she plans to continue reporting throughout...