Coming Soon to a Theater Near You
Upcoming movies for the months January and February of 2018
Hang on for a minute...we're trying to find some more stories you might like.
Just about everyone has been to the movie theater at some point of the life, smelled the addicting scent of popcorn as they entered the building, as well as sat through the never-ending stream of previews before the show began. You can return to the movie theater experience to catch one of these movies that are set to be released in January and February of this year.
Molly's Game (Released January 5, 2018)
Based on the true story of Molly Bloom (Jessica Chastain), a would-be Olympic skier who had to quit the sport because of the backstory and ran her own exclusive poker room after her former boss fired her from his. Her guests included Hollywood and sports stars, and(unknowingly)the Russian mob, before being arrested in the middle of the night by FBI agents. Afterwards, her only ally is defense lawyer Charlie Jaffery (Idris Elba), who learns how much more there is to Molly.
The Post (Released January 12, 2018)
Katherine Graham (Meryl Streep), has inherited the leadership of the Washington Post. When Daniel Ellsberg leaks a major government cover-up that has spanned decades, she and the head editor, Ben Bradlee (Tom Hanks), must decide whether to keep it covered up, or risk their careers and the newspaper to bring the truth to light.
The Commuter (Released January 12, 2018)
During his daily commute home, Michael (Liam Neeson) is blackmailed by a stranger into finding the identity of one of the train's passengers before his last stop. Along the way, he uncovers a criminal conspiracy that holds the lives of him and his fellow passengers in its hands.
The 15:17 to Paris (Released February 9, 2018)
Describes the true event of three friends traveling through Europe that thwarted a terrorist attack and saved the lives of the more than 500 people on board. It follows their lives and friendship through childhood and adulthood, all the way up to the (almost) attack.
Black Panther (Released February 16, 2018)
After the passing away of his father, T'Challa (Chadwick Boseman) returns to his home of Wakanda, a technologically advanced African nation, to take his place as king. When two foes try to destroy Wakanda, T'challa's alter ego, Black Panther, must team up with the C.I.A. and members of the Dora Milaje to stop Wakanda from being pulled into a world war.
Game Night (Released February 23, 2018)
Max (Jason Bateman) and Annie (Rachel McAdams) have a weekly couples game night. One night, Max's brother, Brooks (Kyle Chandler), decides to try something new with a murder mystery party. So when Brooks gets kidnapped, they believe that it's all part of the game, isn't it? So the couples set off to solve the mystery, discovering along the way that the game, and Brooks are not what they thought they were.

Loading ...
About the Writer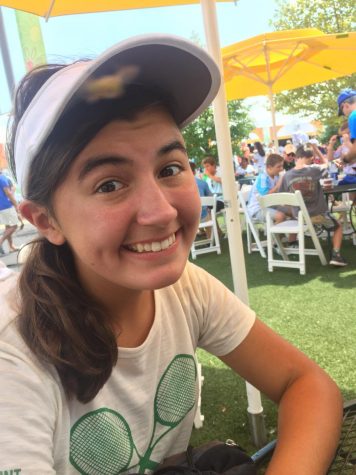 Claire Pinkston, Staff Reporter
Claire Pinkston is a freshman at Woodford County High School. She has played tennis and been on the Academic Team for five years, and enjoys doing both. In her free time, you can find her reading, watching Netflix, with friends, or out at the tennis courts.