Cole's Top 5 Cover Songs
A count down of some of the best cover songs known to man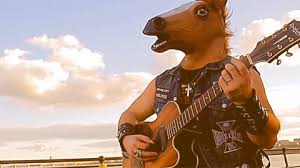 Cover songs have always been a great way to expose your music, and is a fun way to give your take on popular songs, and in some cases the cover can be better than the original and even more recognized. Many songs people think are original versions are actually covers, but they have such an original take on the song that it becomes more popular and more recognized than the originals, proving that everyone has there own style of playing and something different they can bring to a song. These are Cole Romine's Top 5 Cover Songs…
Jeff Buckley
#1 "Hallelujah" recorded by Jeff Buckley written by Leonard Cohen
Undoubtedly, the most recognized cover song of all time. Although the cover by Jeff Buckley is one of many covers of Leonard Cohen's famous track Hallelujah, many still regard this recording as the true original due to the emotion and musicianship Jeff Buckley brings to this famous track that no one who has cover the song before or since can seem to capture. Jeff Buckley's beautifully emotional voice inspires tears in the eyes of the listener and even in his own in the music videos. This is a song where you can tell he is truly singing from deep within his heart, and you can feel the anguish and heartbreak in his voice, coupled with the simpleness and intimacy of hearing his voice with just the guitar, without it being crowded with to much orchestration.
#2 "All Along the Watchtower" recorded by Jimi Hendrix written by Bob Dylan
A song that needs absolutely no introduction, this song is not only one of the most famous and recognized cover songs, but one of the most famous and recognized songs in general. It is no wonder people hold Jimi Hendrix' music to such high regard, he brings so much of who he is to every song he covers to truly make them his own; songs like Little Wing, Hey Joe, Wild Thing, Born Under a Bad sign, The Star Spangled Banner, and especially this particular track.
#3 "Hurt" recorded by Johnny Cash written by Nine inch Nails
One of Johnny Cash's most recognized and emotional tracks, if there was ever a song that truly captured the essence of Johnny Cash I truly believe it would be this track originally written by Nine Inch Nails. This track was on Cash's last album before he tragically passed away, making this particular song even more emotional. His gravely yet slightly weak voice makes for the perfect tone to complement the music behind the words to create such a tear jerking song, that most would consider a Johnny Cash original although this is a cover but that is truly attributed to Johnny Cash's singing and beautiful acoustic guitar sound mixed with the one note piano parts simulating a beat to create tension makes this such an emotional track that is absolutely worth a listen.
#4 "Ain't No Sunshine" recorded by Black Label Society written by Bill Withers
Silly music video aside, this a truly beautiful track that dissects the original track and brings out a new side of the music. Playing the song on acoustic guitars rather than piano, bringing Zakk Wylde's deep scratchy voice and a beautiful light guitar solo and an overall dramatic feel that complements the original song in such a way that makes it feel unique and different from the original recording. it brings the Black Label feel without being heavy or loud, showing the adaptability and skill of Zakk and the rest of his band.
#5 "Oh Pretty Woman" recorded by Van Halen written by Roy Orbison
This is another track that completely reinvents the original song and brings the signature Van Halen rock tone making this a very famous track by a very famous band. Another complete reinvention of an incredible song, almost incomparable to the original due to the total genre change Van Halen made to the song while still very much keeping in touch with the feeling that the original song provokes. This is mainly attributed to David Lee Roth's voice that compliments the style of the original song, and Eddie Van Halen's famous modern style of guitar playing that really makes this track a classic in every since of the word.
Do you know have a cover song that you think should've been on this list, or ideas for other music lists? leave Them in the comments.
About the Contributor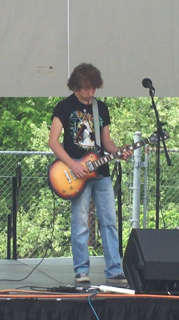 Cole Romine, Staff Reporter
Cole Romine is a  senior at WCHS and a second year reporter for The Jacket Journal. He is a guitar player and has built a guitar from scratch. He is an...