What to Bring to the Party
Your guide to ensure you never arrive at a party empty-handed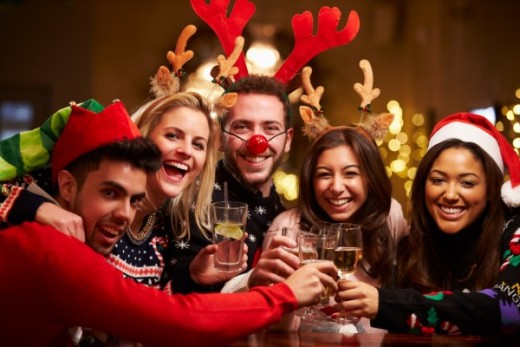 Holiday parties are all the craze during the end of the year as Christmas creeps close and everyone wants to show their merry spirit. Due to social norms, it would be rude to not bring anything to the parties you go to so today we are going to help you find some easy recipes even you can make!
Caramel Popcorn Balls
Ingredients:
1 C butter
1 C karo syrup
2 C brown sugar
½ C sugar
1 can sweetened condensed milk
1 Tbsp vanilla
8-12 C popped popcorn (less will be messier, and gooier, but I like it, more for a looser caramel popcorn)
Directions:
Bring the butter, syrup, and sugars to a boil, keep bubbling over med heat until it hits the softball stage (240 degrees – use a candy thermometer)
Add the sweetened condensed milk, and vanilla and boil 1 more min
Pour over the popcorn and stir
Spread the popcorn out and let it start too cool
Spray your hands with cooking spray and portion it out into 8 sections and ball up.
Continue to check back and ball and turn until they cool enough that they stay in their ball forms
Peppermint Fluff Dip
Ingredients:
1 Container (7oz) Marshmallow Fluff
8oz Cream Cheese
1 tsp Peppermint Extract
1/4 c Peppermints (crushed)
Chocolate graham crackers or other dippers
Directions:
Using a mixer on low combine Marshmallow Fluff, cream cheese & peppermint extract
Sprinkle with crushed peppermint and continue to mix until they are fully incorporated into the fluff
Serve with chocolate graham crackers or your favorite dipper
Ice Cube Chocolates 
Ingredients:
2 1/2 cups milk, or dark chocolate chips
21/2 tsp coconut oil
2 tbsp chunky peanut butter
6 soft caramel chews
2 tbsp chopped, salted, roasted peanuts
2 large marshmallows, cut in half sides trimmed
Cooking spray
Pastry brush
Ice cube tray
Directions:
Place the chocolate chips and coconut oil in a microwave safe measuring cup or bowl
Microwave the chocolate in 30 second intervals until melted (stir between each interval) should take about 90 seconds depending on your microwave
Spray the ice cube tray lightly with cooking spray, and use the pastry brush to coat all sides up to the top of the tray. Also, use the brush to remove any excess cooking spray so there is not a pool at the bottom of the trays.
Fill the ice cube tray about 1/4 with your choice of chocolate
Allow the chocolate to sit in the ice cuber tray for 2-3 minutes
Tilt the trays and rotate to make sure that the melted chocolate coats all of the side of the tray
Put chocolate shells in the freezer for 1-2 minutes until the chocolate has slightly thickened
Allow the chocolate to sit in the ice cube tray for 2-3 minutes until it is mostly set.
While the chocolate is setting prepare the fillings. Take each caramel and mash in 1 tsp of peanuts so that it is well combined. Cut the marshmallows in half lengthwise and trim the sides to fit in the ice cube tray.
Fill the chocolates with soft caramel chews and chopped peanuts, peanut butter, or marshmallows. Try to make sure that the filling stays in the center and does not touch the sides of the tray too much or the chocolates may stick in those spots when they are unmolded.
If needed, refresh the melted chocolate by heating in the microwave for 20 second intervals, stirring between each, until the chocolate is melted again.
Pour the melted chocolate over the filling until it is covered by a layer of chocolate.
Tap the ice cube tray on the table to allow the air bubbles to escape and the chocolate to settle. Push down the marshmallows if they start to float to the top of the tray and show through the chocolate.
Pour more melted chocolate over the filling if needed until it is covered by a layer of chocolate again.
Clean the top of the ice cube tray so that you can see the partitions that separate the "cubes". This will help prevent your chocolates from sticking together and help them to release from the tray when it is time to unmold them.
Place the trays on a flat surface in the freezer for about an hour until the chocolate has hardened.
Remove the trays from the freezer and allow to temper for about 5-10 minutes.
Unmold the chocolates by lightly twisting the ice cube tray as if you were trying to release ice. Turn the tray upside down over a sheet tray lined with wax paper or parchment paper to catch the chocolates. You may need to lightly tap the bottom of the tray to coax the chocolates to release or you may need to twist the ice cube tray a few more times.
Peppermint Bark
Ingredients:
11 oz- White Chocolate Chips
6 candy canes
Directions:
Line a baking sheet with aluminum foil or parchment paper.
Place candy canes in a plastic zip top bag and crush with a rolling pine. Don't pulverize the candy canes; there should be some chunks.
Add white chocolate to a medium bowl and place in microwave.
Microwave chocolate for 35 seconds; stir well. Cook chocolate for another 15 seconds and stir until smooth. If more cooking time is needed, microwave chocolate for 10 seconds, then stir very well. Repeat as needed.
Spread melted chocolate over foil, about 1/4-inch thick.
Sprinkle crushed candy canes evenly over chocolate.
Gently press candy canes into chocolate.
Place baking sheet in freezer for about 10 minutes, or until chocolate is completely solid.
Cut peppermint bark into pieces using a chef's knife.
Cookie Cups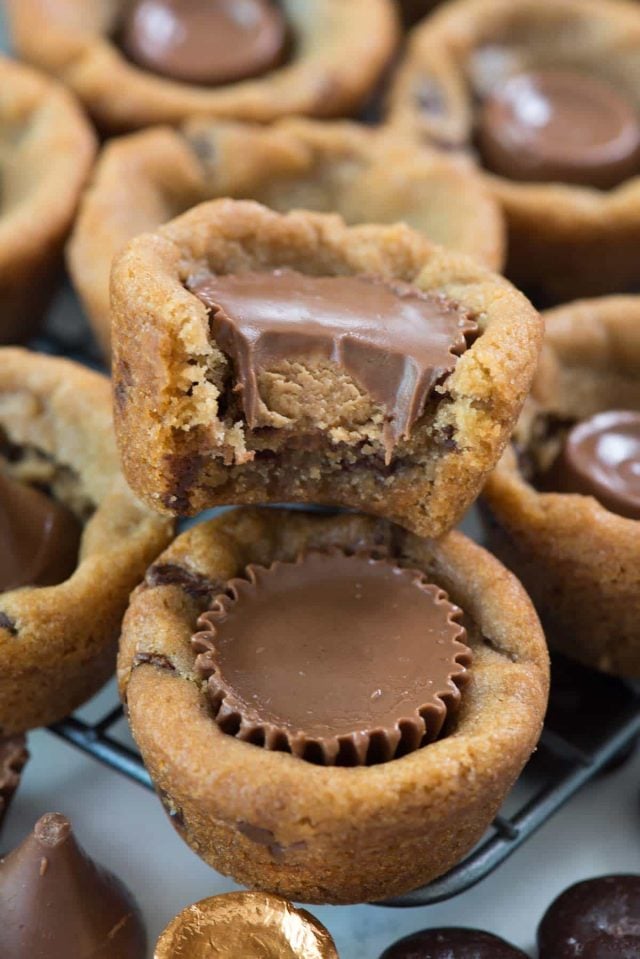 Ingredients:
One package of ready to bake cookie dough squares (any flavor)
24 candies such as Reese's peanut butter cups or Hershey kisses.
Directions:
Preheat oven to 350 F. Spray mini muffin pans with nonstick cooking spray.
Place 1 cookie dough square in each mini muffin cavity. Bake for 12-14 min or until golden brown.
Remove pans from the oven and immediately place an unwrapped candy in the center.
Let cool completely before removing from pan
Store in air tight container for up to  3 days or freeze up to one month.

Loading ...
About the Writers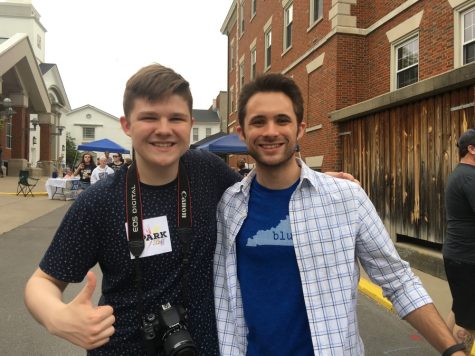 Tyler Bennett, Staff Reporter
Tyler Bennett is a senior as WCHS with a love for technology. Tyler spends the majority of his thinking time prepping new skits and new ways to advance...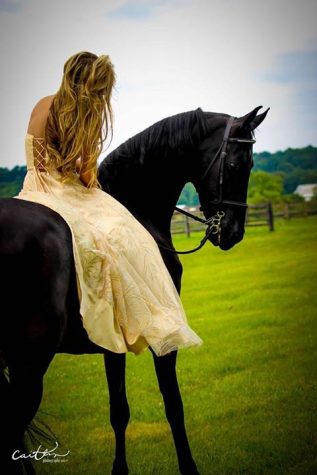 Kelsey Martin, Staff Reporter
Kelsey Martin is a senior at WCHS and this is her first year contributing to The Jacket Journal. Kelsey has been riding horses since she was 2 and is now...