Reagan's Recipes
Three beautifully delicious and easy recipes to wow your family and friends with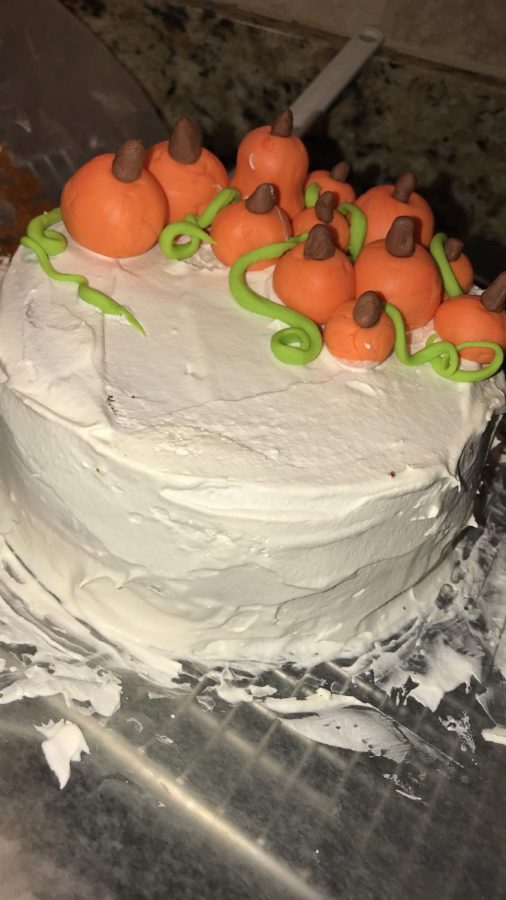 I love cooking for my family, but sometimes the holidays can get crazy and parents can be very stressful. These recipes can help take the stress away by making it easy on you and everyone else!
Appetizer -Caramel Apple Dip
Caramel can be a warm, comforting food that can be very messy, yet creamy. Caramel apples are a great fall food that everyone might be tired of, so this is a twist on an old classic. It is a great fall snack, that is 3 ingredients and takes less than 5 minutes to make.
Ingredients:
8 oz of cream cheese
as much caramel you wish
4 apples or pears, thinly sliced
Instructions:
Unwrap your block of cream cheese and lay it on the serving platter and use a spoon to smoothen out the top and make a bowl shape, so your caramel won't roll off.
Pour your caramel over the top if the cream cheese.
Thinly slice up apples or pears and serve.
Entree -Chicken and Rice
A great, easy meal when you might not have time to cook for 2 hours. Great for cold nights, that warms you inside and out. The crockpot cooks it all for you, only giving you the task of mixing and boiling the rice.
Ingredients:
Three chicken breasts
Two cans of cream of chicken soup
A package of dry ranch dressing
Instant brown rice
Instructions:
First, put the two cans of soup into the crock pot
Then put in your chicken in whole
Next, mix the dry ranch up and leave in the crock pot for 10 hours
After the 10 hours are up, shred your chicken with a fork
Then boil your instant rice for 10 minutes
Scoop out rice and chicken in a bowl and serve
Dessert -Pumpkin Spice Latte Layer Cake
This is the pumpkin spice that everyone loves in a delicious, moist cake.
Pumpkin Cake:
1 2/3

 

cups

 all-purpose flour

1 1/2

 

tsp

 baking powder

1 1/2

 

tsp

 pumpkin pie spice

1/2

 

tsp

 salt

1/4

 

cup

 

unsalted butter

 

57g, melted, cooled

1/4

 

cup

 vegetable oil

2/3

 

cup

 granulated sugar

2/3

 

cup

 light-brown sugar 

packed

1

 

cup

 pumpkin puree 

not pumpkin pie filling

2

 

large

 

eggs

 

room temperature
Coffee Buttercream:
3

 

large

 

egg whites

1

 

cup

 granulated sugar

1 1/2

 

cups

 

unsalted butter

 

cubed, room temperature

1 1/2

 

Tbsp

 

instant espresso powder dissolved in 1-2 tsp hot water

 

cooled
Optional – Pumpkin Decorations:
One pack of orange fondant
One pack of brown fondant
One pack of green fondant
Chopstick
Fondant modeling tool
Instructions:
Preheat oven to 350F and grease & flour two 6″ cake pans.

In a bowl, whisk together flour, pumpkin pie spice, baking powder, and salt.

In another bowl, whisk together sugars, melted butter, oil, pumpkin, and eggs.

Add dry to wet and mix until just combined.

Divide batter evenly between prepared pans and bake until a toothpick inserted into the center comes out mostly clean. Should take around  35-40 minutes.

Cool in pans on wire rack for 10 minutes, then turn out onto wire racks to cool completely.

Place egg whites and sugar into the bowl of a stand mixer, whisk until combined.*

Place bowl over a hot water bath on the stove and whisk constantly until the mixture is no longer grainy to the touch (approx. 3mins).

Place bowl on your stand mixer and whisk on med-high until the meringue is stiff and cooled (the bowl is no longer warm to the touch (approx. 5-10mins)).

Slowly add cubed butter and mix until smooth.

Add espresso. Whip until smooth.

Cut each layer of cake in half horizontally.

Place one layer of cake onto a serving plate or cake stand. Top with 1/2 to 2/3 cup buttercream. Repeat with remaining layers.

Crumb coat the entire cake (thin coat of frosting all over the cake). Chill for 30mins.

Use the remaining frosting to cover the outside of the cake. Decorate the top and sides with a swirl. I used a large offset spatula to do this.

Shape your fondant into small spheres
Take your tool and make lines to give pumpkin detail
Take your green fondant and wrap it around a chopstick to create the vine effect
Form brown stems for the pumpkins

Decorate with fondant pumpkins.
About the Writer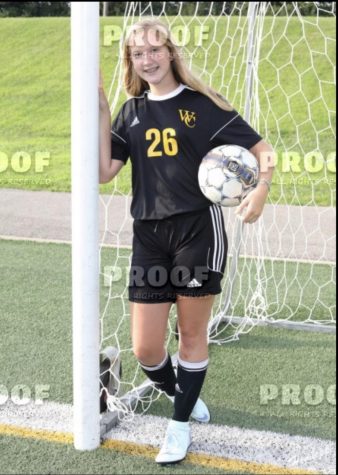 Reagan Cole, Staff Reporter
Reagan is a sophomore that has been reporting for The Jacket Journal for two years. She has played soccer for 13 years--for the high school team for four...