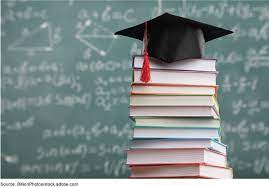 Introduction
I think we all know that education has changed ever since we were kids. Let alone our parents. One of the biggest factors is technology. Technology has such a big impact on our education whether that be that we work on our Chromebooks or if our teacher is just printing something for us to work on. But I think that technology has a positive impact for our education instead of a negative impact. The reason for this is that technology allows us to communicate better and it allows us to get work done faster and more efficiently.
Benefits of technology
Some benefits of technology is how easy it is to communicate with either your peers or your teachers. It's even made it easier for teachers as they can just create interactive lessons using multimedia tools, and even access real-time data about student progress. Since we have access to technology we can use resources like Khan Academy or TED Talks to expand our knowledge. Schools have also been implementing coding and robotics classes to help students prepare for possibly future careers. For example when we had the pandemic, we all couldn't go to school and we had to turn to technology to help. Using Zoom and Google Meets to try and have a somewhat normal class allowing us to get through the pandemic while still learning.
Cons of technology
There are obviously going to be bad things about technology being in schools. Such as an increase in mental health issues amongst students which has led to anxiety, depression, and challenges with learning, which have been known to associate with their use of technology. When students have access to laptops/chromebooks in the classroom, they are often finding it difficult to multi-task, which reduces their academic performance. There are also the difficulties of having internet in the first place as not only is it semi-expensive but it is also very aggravating as it can crash in the middle of a lesson or when students are working on something in their own time.