There's been a debate for centuries about which Halloween movie is truly the best, today I have come to answer the age-old question. When I went out to search for the answer I had to take a long hard look at multiple movies, even had to rewatch some of them. The 2 movies that I landed on to debate are; The Nightmare Before Christmas and Halloweentown.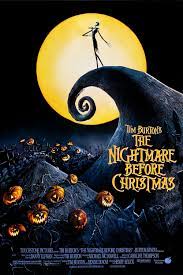 The Nightmare Before Christmas is a great movie don't get me wrong, but when it comes to Halloween movies I had a hard time deciding which category to put this movie in, but decided on it being a Halloween movie. This movie is incredible. It has everything you need for a great movie, a great plot, and a great ending. This movie has been out forever so I don't care about spoilers. The movie starts right after Halloween and Jack Skeleton the leader of the town is sad for some reason. He's bored of the same thing every year and being stuck in Halloween, He goes in the forest and finds doors to every holiday and ends up going to Christmas town. I would rate this movie an 8.7/10. The plot is a very solid 9/10 and the animation and voice acting are a 9/10 as well. The only thing that brings this down is the fact that it is also kind of a Christmas movie. It makes a very strong case for the best Halloween movie but a different movie is going to take the cake. 
The Greatest Halloween movie of all time is also the most underrated movie of all time; Halloweentown. This movie changed my life. It is a no doubt 10/10. The plot is amazing. The movie starts with a normal family wanting to go trick or treating on Halloween night. After they are done their grandma who does not visit often comes to their house. BUT WAIT, she's a witch and so is the mom. The Grandma came to try and get the 2 daughters to come back with her to Halloweentown because they are also witches and they need their training. The mom turns her away and the grandma leaves. The movie could've ended there but then when the Grandma got back to her home in Halloweentown she realized that the Kids had followed her there. This Movie was amazing and had me hooked the whole time. I would highly recommend this movie and I regard this as the greatest Halloween movie of all time. There are more movies in the Halloweentown franchise but the 1st movie will always be the best. It gets a 10/10 in every category.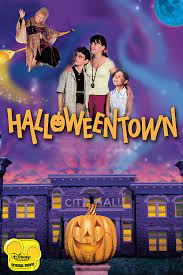 ---
In conclusion, when you put everything together and rate these movies side by side no doubt the greatest Halloween movie of all time is Halloweentown.